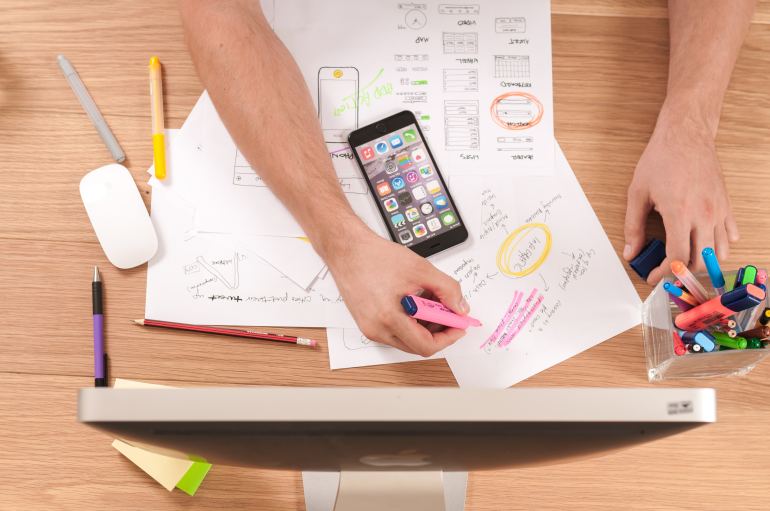 Is it time to apply strategic design thinking to enhance your marketing performance?
Design thinking is a method used to solve human-related problems. It's not about making a brand or a product look good in the eyes of the audience. Instead, it is a systematic approach to problem-solving that allows marketers to develop new and exciting ideas that speak to customers.
Strategic design can take this even further. It helps marketers create transformative experiences that are more predictive. They encapsulate marketing approaches and ecosystems. It also isn't just exclusive to large businesses; any brand can gain significant value from using strategic design thinking in their organization.
Google, Airbnb, Pepsi, and Nike are a few large successful brands that use strategic design thinking as a core part of their culture and way of doing business. For example, former PepsiCo CEO Indra Nooyi told Harvard Business Review that design had a voice in almost every company's crucial decisions.
Being able to think from the customer's point of view
The most significant barrier to implementing strategic design lies in an organization's mindset to adhere to traditional strategic thinking and quantifiable return on investment expectations. There needs to be a cultural shift across businesses that can only be driven by supporting strategic design.
Since consumers prefer specific channels to engage with businesses, it is easy for the audience to disengage if marketers don't reach out to them according to their expectations. This includes:
What customers don't like: Learning what customers don't like may mean you will have to analyze their everyday lives to determine what problems they're having and how you can create something that will solve them. Another alternative is to check the reviews of companies in this niche and find out what their customers don't like about them. This can help become your unique selling proposition.
What is already working: Finding out what customers want and what businesses can deliver, must meet, and create a final product. Next, evaluate each idea generated and use concepts that can be produced using the existing resources. Lastly, develop examples from the pictures, share them and get customer feedback.
Customer relationship management involves appreciating customers with every brand interaction across all main points within the business. This can involve multiple teams across an organization. The various routes that need a strong customer relationship management would benefit from an overarching, high-level perspective to avoid disconnected customer experiences. In addition, strategic design can deliver more holistic thinking to business problems.
You may think this can only apply to big brands. However, smaller brands could benefit from using strategy design. This gives a chance for a brand to gain a competitive advantage when looking to steal shares from established players.
Here's how do you apply strategic design thinking to improve your marketing performance:
Adopting new ideas: Being able to be creative and think outside the box often involves getting fresh perspectives. This can also mean changing anything that isn't working to gain customers. In addition, engaging strategic design ideas throughout the process can bring enhanced performance for your company's future.
Challenging approaches and problem thinking: Designing excellent customer experiences start with understanding the motivation behind an organization's actions. To do this, understand the big problem thinking idea by challenging each problem. Doing this helps incorporate a mature system thinking approach beyond the challenge at hand.
Changing business problems: Strategic design uses thought and action to tackle business challenges at their core. Suppose your company is unsure of where to start, what the problem to solve is, where the broader opportunities are, or how to unite the whole business for greater efficiency and value. In that case, strategic design is the most effective way forward.
Content creation: Content is one of the critical roles in any marketing strategy as it helps you attract and engage customers, which will ultimately generate revenue for your company. You create different types of content such as blogs, creating videos, and designing infographics. Each option has its advantages and downsides, but being flexible with other marketing mediums can give your company a more significant benefit in reaching your target audience.
Traditional marketing strategies no longer condense the complex nature of customers and their relationship with brands. Marketers are passionate about getting an extensive understanding of their customers. In the design thinking process, marketers need to do more than just comprehend the customer; they must put themselves in the user's shoes, understand their needs, and create concepts and products that are the solutions to their problems.

Image credit: Firmbee.com