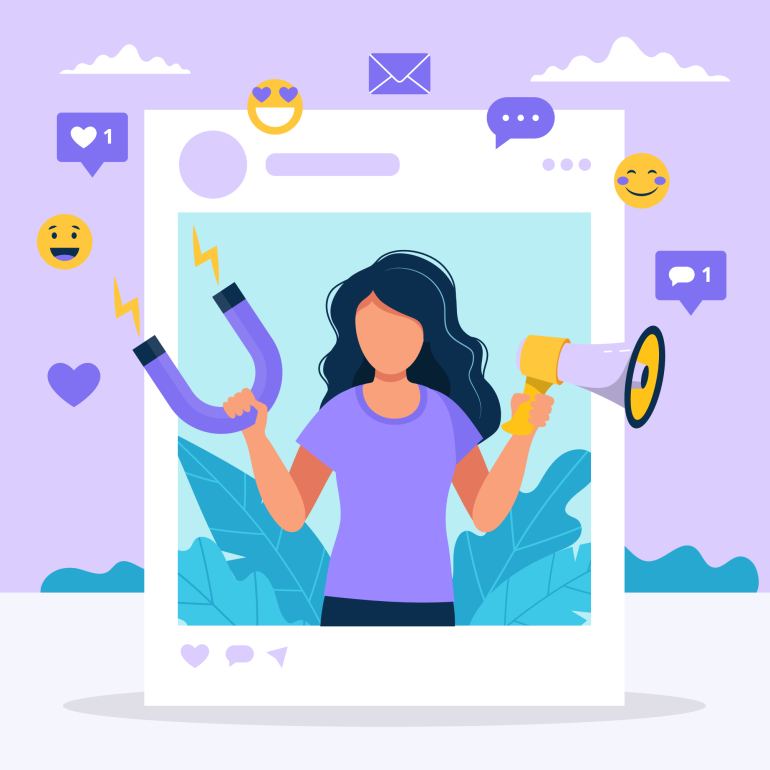 Is Influencer Marketing Worth It?
Written by Rashmeeta Khanyjou
Companies and businesses spend a large amount of money investing in influencers to bombard consumers feeds and stories with #Sponsored, #AD and #Gifted posts, but is it worth it? Is it triggering their followers and overall audiences or motivating them to run out and purchase the items they promote?

With such a strong focus on technology and social media use, it's important to note if influencers are providing the results businesses hope for, whether influencer marketing is causing the necessary impact and if this type of marketing is here to stay.
Looking at the data, it is evident that the influencer marketing industry is gaining massive momentum and has resulted in an unbelievable exponential growth from being a $1.7 billion dollar industry in 2016 to now an estimated $13.8 billion industry.
Moreover, Instagram has the Daily Active Users (DAU) of 500 million plus that access the application across the world, with 68% of users getting on the app to engage and view their favorite influencers, truly highlighting the impact influencer marketing has. Therefore, it is more than understandable as to why brands are heavily interacting with influencers, sending them PR packages as well as partnering with them to promote their products. With 91% of these brands actively engaging with influencers revealing that they found it to be extremely effective, therefore demonstrating the need for businesses to jump on the influencer bandwagon as soon as possible, as they clearly deliver results.
When analyzing the ratio of how influenced users actually are by influencers, it is indicated that about 81% of Instagram users discover new items and products as they are scrolling, and the same percentage use the social media platform to research services and products, and thoroughly explore the app as they make their final purchase decisions. This suggests that influencers play a heavy role influencing their ultimate purchasing decisions, as the more influencers or those with a higher online presence advertise or promote certain products, the more exposure the products get, therefore increasing the likeliness of the products getting purchased.
In terms of the rate of return regarding influencer marketing, it is 89% comparable or better than other marketing channels, which include email marketing, events, SEO marketing and others.
How to get it right?
With all the evidence presented above it is clear that influencer marketing is worth the investment, however, the journey to gain fruition from influencer marketing all depends on if you are planning it correctly.
Choose and leverage the right influencers
There is an ongoing argument that there is over saturation around influencers, this is however proven to not backfire or negatively impact the industry at all. Instead, due to the wide range of influencers from different categories, social media presence and overall follower count, this has proven to be more beneficial for businesses and brands to ultimately leverage and choose the desired consumer base.
There are celebrity influencers with over 1 million followers, who provide extensive reach, but their level of reach and engagement from their audiences might not be the best. There is the unexpected rise of micro influencers who have started having an increasingly powerful impact on users of social media platforms more than expected.
Micro influencers are those with a following between 3k to 100k, known to be more affordable, and can provide excellent engagement due to their extremely loyal audience following. Though they may be at a disadvantage with a smaller reach, they are still able to create higher quality interactions and are impressively effective.
Overall, it is entirely up to the brands and businesses to conduct their own research, to find influencers of all ranges or categories that match their brand's vision and core values, once that is aligned, along with an appropriate budget, there is no reason for the influencer marketing to not play in their favor. Since it has been proven to be highly effective and one of the best marketing channels that businesses can explore and leverage in this current age. It just depends on if the businesses have a well-managed game plan to implement influencer marketing correctly.