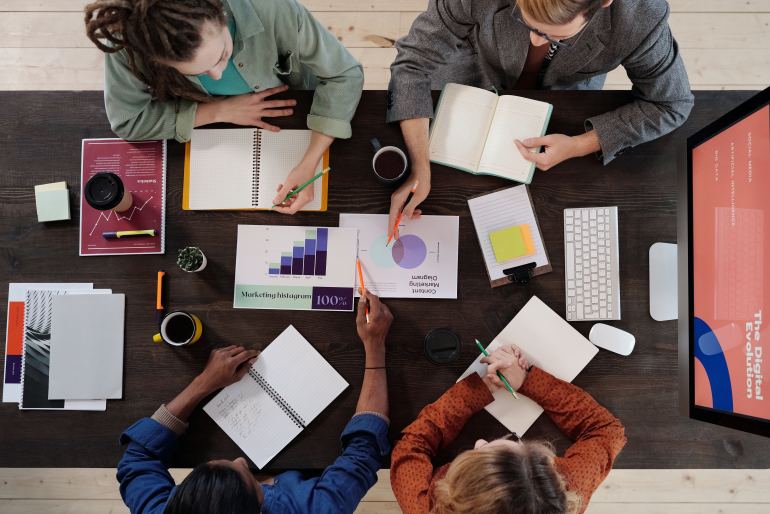 How to write a marketing report for our organization?
Writing a report has never been easy, whether it is for school, university projects, or your boss at work. It could be time consuming to complete a report but with the right skills and knowledge, writing a marketing report doesn't need to take a lot of effort. Here is how I do a marketing report for the employer at our organization.
How do you start a report?
A report is basically a tool to present your findings and rewrite them in a way that is easier to understand for your audience. The information from the research will become the core information and ideas of the report. That means that good research helps me a lot when writing a marketing report. My research normally starts with broad ideas and then I narrow them down to specific ones. This is a great way to have a basic overview and key points of the topic. For example, if I needed to write a report for a fuel company, I would start with some broad research about the industry and the company to get a better idea of what it looks like. Then I will narrow it down to more specific areas within the industry or the company. I would thus be able to determine actionable steps to improve marketing performance for the company that I can present to my supervisor.
However, to ensure that the information is accurate and valid, I normally verify the information from several sources. The internet has a vast amount of resources, and many websites do not assess the factual accuracy of their content. The process of double-checking the information will be time consuming but I don't want my report to contain any inaccurate information which could invalidate all of my efforts. Therefore, it is worthwhile to take some extra time to write a report. Overall, research skills can be seen as the most important part of writing a report because, without quality research, the report won't be good.
What is the difference between a marketing report and a normal report?
A report is a document that presents information in a specific format. Whereas marketing reporting is the process of gathering and analyzing marketing metrics to inform future marketing decisions, strategies, and performance. Therefore, writing a marketing report will be more specialized than writing a normal report.
Things that I always keep in mind when writing a marketing report are:
- Goals for the business
Every business has different goals in the short and long term. By identifying the goals for that business, you will be able to set up a framework and create strategies for the business to follow in order to be able to achieve those goals. When writing a marketing report I always keep the goals of that business in mind. Otherwise, the business will not be able to accurately determine whether its marketing strategies are effective and sustainable.
- Evaluations
The raw information and data are important, but by themselves, they do not help businesses to achieve their goals. That is why we evaluate that data so that they can help us determine whether the goals are reachable or not, relative to the business's current position. Evaluation skills take time and experience, which is why I try to learn and observe new things daily in order to be able to have accurate evaluations for every marketing report.
- Recommendations
This could be seen as the most important part of a marketing report. Once you have identified the problems or goals, naturally the clients would need good advice and recommendations that may help their businesses to achieve their marketing goals. Research and evaluations are supportive documents for recommendations. Therefore, the last step requires you to consider the whole report and analyze what the next steps would be for the business in order to proceed forward and grow their business through marketing tactics. In order to do this, I normally take some time to consider everything within the report, and sometimes even ask my colleagues for advice so that I can write the best possible recommendations.
How to write a marketing report in our organization
Writing a marketing report within our organization is different. When I receive a task to write a report from my supervisor, they will normally give me clear instructions on how to do it. Luckily, if I get stuck during the writing phase, I can get support from my co-workers who are talented and have a lot of experience in writing reports. The workplace environment makes me feel comfortable and calm which allows me to concentrate on writing the report without feeling anxious.
The resources made available by the organization's database holds massive amounts of information needed for any and all projects which makes research and data collection much easier compared to the information that I have access to at home. Once I finish my report I am able to receive feedback from my supervisor which is very important, as this allows me to understand where I can improve when writing the next report.
Clearly, there are several important steps that I always need to keep in mind when writing a report. It is a step-by-step process that requires research, goal setting, evaluating information, and recommendations. The skills are built-up over time and improve after every marketing report that I complete. It's a pleasure to work alongside my co-workers at our organization.
Photo by Mikael Blomkvist from Pexels