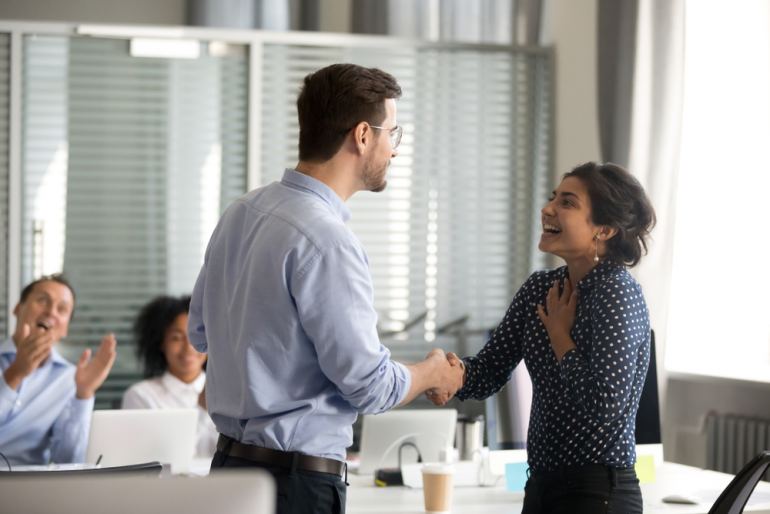 How to Run a Marketing Strategy Workshop
Written by Mellissah Smith
Whether you are a team leader, external third party, or marketing manager, running a marketing strategy workshop can be quite daunting – especially if you are unprepared.
The benefit of a marketing strategy workshop is that you can understand the entire marketing operations in your business and how it influences key stakeholders. It's a great opportunity to get your team together and understand the various goals of your management, sales, and marketing team, and if necessary, how it applies to your product or service development strategy.
By having a checklist in place, and getting your team fired up for an invigorating exercise that will help your business achieve goals.
How to run the marketing strategy workshop: Be prepared
There is nothing worse than turning up to an ill-prepared strategy session. As marketers, we are always fighting for our position in the company and showing value to what we do.
This is an opportunity that comes along only once or twice a year, so take advantage of using this event to show the rest of the company, just how important marketing is to success.
Tips for preparing for a marketing strategy workshop
Provide stakeholders with an agenda so that they know what to expect during the course of the marketing strategy workshop.
Use promotional products or a short video to excite the team about what to expect
Use technology as part of the facilitation process. We use Robotic Marketer so that we not only have the questions to ask in front of us, but we also have a strategy developed by the end of the session (without any extra work!)
Set reminders to the team so that there is no misunderstanding on when, where, and why.
Have a positive mindset and take extra steps to ensure that everyone knows that this workshop is going to be productive, fun, and critical to business growth.
The best marketing strategy consultants who regularly get high scores for their workshops and strategy facilitation, use Robotic Marketer.
Choose the right framework for your marketing strategy workshop

Ensure that the framework covers everything from business and sales goals through to marketing objectives, brand, SWOT, unique value proposition, website, and various marketing tactics.
Don't forget to include key messages as part of the strategy workshop
For a simple way to facilitate a marketing workshop, use technology that helps prompt you to ask the right questions but also gives you a report within minutes to hand out to the team participating in the workshop.

Excite the people in attendance

This may be providing a promotional video
Try using team-building exercises
Make the experience memorable and something they want to come back to year in-year out

Choose a professional marketing strategy workshop facilitator or do it yourself

Professional marketing strategy workshop facilitators are great at engaging crowds and should know their 'stuff' and be capable of answering any question that may pop up.
Do-it-yourself isn't a bad idea either. It's an opportunity for you to step up, practice team engagement and build repour with your fellow team members.

Make sure that the 'space' you conduct the workshop in is inspiring

Don't choose your office
If the boardroom is dark – forget it
External room hire is always great
Creative experiences – even better!

Keep to a timetable

Don't give people excuses to turn up late
Start on time and finish on-time
Keep breaks (and you need them) short and sharp

Take-home

People are more engaged when they have a result from the marketing workshop – so using platforms like Robotic Marketer won't give you extra work but will give the stakeholders the 'benefits' from the workshop
Image Source: shutterstock_1250156530