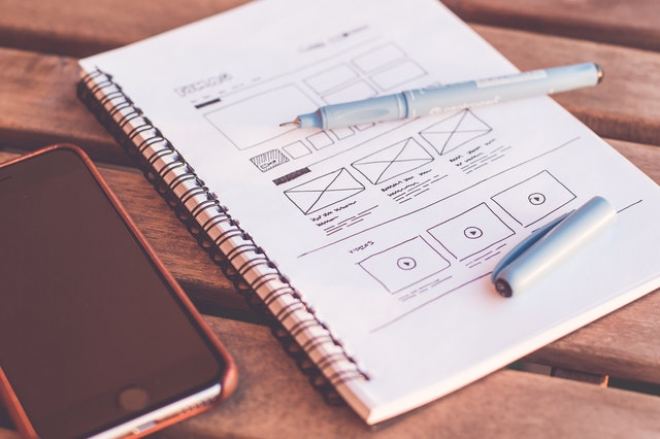 How to Improve a Responsive Web Design
If your company is hoping to stay competitive in such a saturated market, there are several things you can do to set yourself apart from your competition. For example, an intentional content marketing strategy can establish your company as a thought leader in the industry, giving you more credibility with your audience. While a marketing strategy can help you to plan for your business' future, responsive web design will set the visual story of your brand apart from everyone else. With a responsive web design, all of the content, features, and media that are featured on your website are optimized to respond to whatever device your audience is using. This is why mobile-friendly sites have a different layout to the browser-friendly sites you can visit on a computer. But what does a responsive web site need?

1. Interactive buttons
Consider how your audience can interact with your CTA widgets on your company website. If these buttons are located near the bottom, or if they appear when you scroll or as a popup, your mobile design will need a different approach. Make sure that all of your interactive buttons are clickable, viewable, and offer an intuitive browsing experience. Pop-ups are easier to manage on a desktop, but it can make navigating a mobile site more difficult. Additionally, you may need to reconsider the size of these buttons. They shouldn't be so large that it interferes with your mobile layout, but they should be large enough to be clickable by the users.

2. Use scalable vector graphics and images
SVGs are scalable vector graphics that scale with the size of the webpage. Scalable icons create a seamless browsing experience for your users and even help to improve the loading time for each page. Without SVGs, your logos and icons will appear pixelated as they get larger. SVGs help your design look more polished and professional, giving your site the competitive edge it needs. Scalability is important for all of your images and photos as well. With a desktop site, your images will need a higher resolution for that crisp, professional look. But that higher resolution can slow down your page speed, which may not be the best option for your mobile web design. Use different sizes for each design to optimize the loading speed of each page.

3. Font choice is important
Your font type will vary in legibility between your desktop and mobile web pages. Legibility is critical. If your users can't read the content on your site, they have no reason to click, download, or purchase anything. They shouldn't be too different, as your font choice is part of your design style, but each page should have the font that works best. Avoid super thin fonts, keep the font size at 16pt in body copy, and use contrasting colors for all of your typography.

4. Test, test, test
The best way to make sure that your page works in your various formats is to continually test your site on different devices and different browsers. Click through all of your links, evaluate your layouts, and inspect all of the pictures to ensure that everything looks as good as possible.
How Marketing Eye Can Help
At Marketing Eye, we understand the value of a responsive web design. We work to provide the highest possible quality web design templates customized to the needs of your company. We partner with you to achieve the results that you need to succeed. Contact Marketing Eye today to see how we can improve your web design.