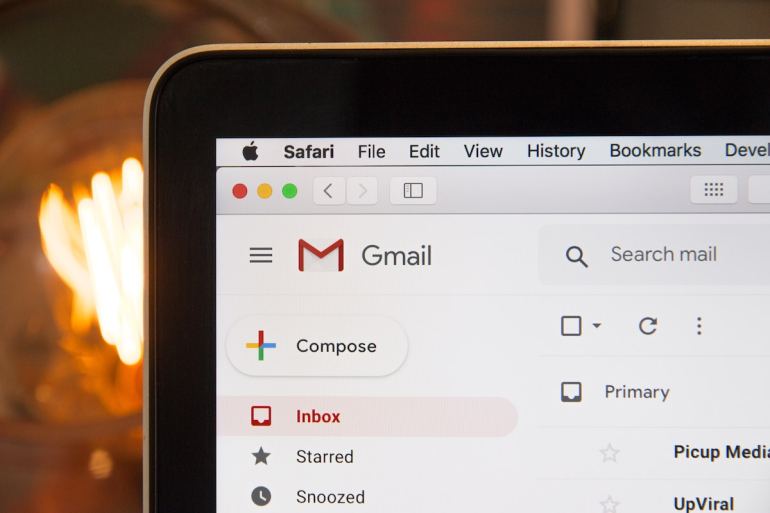 How to Create an Engaging and Successful EDM
Electronic direct mail (EDM) is a form of a digital marketing strategy that businesses implement to promote products/services to a list of customers who are opted-in via email. This is a great way to get your message across to a large audience effectively and efficiently. EDM marketing campaigns are a cost-effective way to create conversations and build brand loyalty. Your business wants to ensure that the EDM's in which they are sending out is done in a way that gets people interested in your product. There were 319 billion emails sent in 2021, and the number is only projected to increase in the upcoming years. So, it is extremely critical that your business is making EDM's a factor in their marketing campaign.
To see results, your EDM must stand out from the competing emails in which the user receives. You must ensure that it entices the recipient to open, read, and act upon the email. Here are some tips on how you can create an EDM that is both engaging and successful.
Have an Attention-Grabbing Headline
Due to the fact, your email headline is the first thing people see whenever they open their email, you must ensure that it grabs the attention of your reader. You want to entice the reader to click on your email. To do so, you need to keep it brief, unique, try to stay away from overused words, and try to present your audience with a hook that will spark some interest into wanting to learn more, so they click on your email.
You should avoid having words that sound like spam. For example, words like "winner", "contest", "offer", "deal", "click here", etc. If your headline sounds spammy, you risk the chances of customers not clicking on it or resulting in their spam folder.
Use Images
The use of imagery is important when it comes to any type of marketing. Our brain processes visuals 60,000 times faster than text. Photos draw the eye almost instantly which then can lead to curiosity and entice consumers to click. By incorporating imagery into your EDM you are ultimately getting customers to interact with your company. Images have the power to convey emotions, and people tend to make purchases after feeling an emotion towards what they see. However, you must ensure that your whole EDM is not consisting of images. It is more than enough to have images occupy only 30% of your EDM.
Keep it Short
You must ensure that you are not overdoing it when it comes to the body of your EDM. There are not many people who are going to want to read an overly long email. The longer your email is the more chances of increasing confusion among your readers. They will not know exactly what you want them to do. It can also lead to the distraction of your reader if it is overly long, which could result in them not even finishing reading the email. Ensure to keep it short, simple, and to the point. A good headline often has no more than 9 words, and 50 characters. Just remember that the shorter is often the better way to go.
Have a Clear Call to Action
A call to action is the cherry on top of what your user wants. If a customer or potential lead has taken the time to read what you have sent, they are more than likely wanting to follow up with you. It is important to tell your readers exactly what you expect them to do next. Create a call to action that is difficult for the reader to pass up. The easier you make it to take the next step, the more people will do so. You can create a sense of urgency without resorting to exaggeration. Skipping the call to action is a huge mistake and can cause your business to lose potential clients.
Use a Professional Sender Name
For your email to not be sent to the spam folder, you must ensure that you are sending these EDMs from a professional sender name. To receive better response rates, you should use your business name as the sender's name. This creates a form of customer trust. If your customers trust your business, you are more than likely to see an increase in leads as well as potentially increasing traffic on your site.
Personalize Your Email
Readers are 26% more likely to open emails with personalized subject lines. A consumer is more likely to do business with you if they feel as if you care about them. Personalized EDM marketing is critical in driving high engagement and improving customer experience by sending your clients and potential leads helpful and useful content promptly. You should make it clear throughout the whole email how what you are offering is relevant to them, and how it can help to save time or money. Ensure that they know that they are getting the best experience at a higher efficiency.
Email marketing is not going anywhere any time soon. Your business must ensure that they are taking advantage of these marketing tactics when incorporating them into their strategies. Since emailing is one of the best ways your company can reach multiple people at once, you must use EDMs. If you have any questions regarding your marketing campaign, or how we can help you with your EDM, get in contact with one of our marketing executives today.
Give a shoutout to //unsplash.com/@hostreviews for the image on this blog.