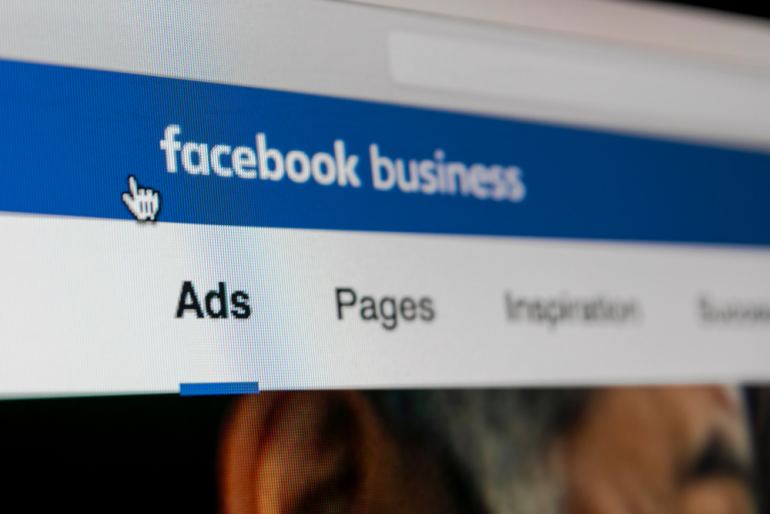 Facebook is the largest and most popular social media platform with 1.39 million active users. Facebook revolutionized social media and can be accredited with monetizing social media platforms with the use of Facebook advertising. Facebook's ad platform offers companies the chance to specifically target not only their prospective customer group but go a step further and target segments within your potential customer base.
However, the use of Facebook ads can be both timely and costly, if not employed correctly. To help you create an effective Facebook ad campaign, we have compiled together an easy-to-follow guide with essential tips on how to reach your goals.
Create an account with Facebook Ads Manager
Firstly, you need to ensure you have a Facebook account connected to the Facebook Page which you wish to promote. For instructions on how to set up your Facebook Business Page follow this link.
Once you have your Facebook page set up, you must open Facebook Ads Manager.
Facebook's Ad Manager acts as a dashboard that allows businesses to keep track of all campaigns conducted. The dashboard shows you an estimate of how much money you spend each day right away. Columns structure the dashboard, making it simple to sift through your advertisements and build a personalized display of your results.
Start creating an ad through Facebook's Ads Manager
Once Facebook Ads Manager is open, there are three different tabs to select from campaigns, ad sets, and ads. These three components are what will formulate your overall Facebook Ad strategy. The cumulative goal of all your ads will be chosen under the campaign. Under the ad set level, you will select targeting, budget schedule. Whilst an ad is what the customers will view.
Select which type of ad you want to create and then click the green "create" button on the left-hand side of the screen.
Choose an objective
Facebook has 11 marketing objectives that you may choose from depending on what you want your ad to accomplish. They are divided into three subsections and these objectives help Facebook's algorithm better market your ad to meet your objective.
The objectives largely depend on what type of business you are and your overall marketing goals. For a not-for-profit business that is merely looking to spread awareness, brand awareness would be the perfect option.
Choose your audience
One of the advantages of Facebook as mentioned previously is that you can configure your ads to your target audience. Selecting the optimal audience can require trial and error before you can determine which one is the most effective. There is an option to create a custom audience, lookalike audience, or a build-your-own targeting option. A custom audience is based on the accounts that have already interacted with your Facebook if it had existed prior.
The list of targeting options on Facebook are as listed:
Location
Age
Gender
Languages
Relationship
Work
Home
Ethnic Affinity
Education
Parents
Interests
Life Events
Behaviors
Financial
Generation
For local businesses, it can be incredibly helpful to use Geofencing. Geofencing is a digital advertising tactic & feature which allows ads to only be shown in a particular location or to be excluded from a location. This can be incredibly beneficial to gain exposure to the geographic segment of customers. To access this feature, hover over the 'location' title until a blue button that says 'edit' comes up. Press edit and input the geographic location you wish to target. It is vital that you are precise with your advertising pins, as this will have a better result on targeting.
Set your budget.
Next, you must determine your budget. There are two options Facebook offers: daily and lifetime budget.
Daily budget refers to how much you are willing to spend per day. The minimum daily budget for an ad set is $1.00USD.
A lifetime budget refers to how much you want to spend over a specified period of time.
There is also a third option called Campaign Budget Optimisation. This allows Facebook to automate how your campaign budget is distributed across multiple ad sets.
To most efficiently allocate your budget, we recommend beginning with the minimum daily budget as you conduct your first ad campaigns. Once you have an idea of which ads work, you can increase the budget for more successful ads.
Create your ad
Once your budget has been set, you will want to consider how you want your ad to appear. This will be directly related to the objectives you set at the beginning of this process.
There are five potential Facebook Ad types to choose from:
Image

A visual graphic representing your product or brand

Carousel

A collection of up to 10 separately linked images or videos compiled within one ad,

Video ads

Visual moving images can assist in sparking attention

Instant Experience

When someone opens your ad, it will fill the whole screen

Collection

An ad that directs the user to clicks on it to browse and purchase other products and services
When using certain ad types it is vital that you follow the design guidelines stipulated by Facebook.
Monitor ad performance
To measure the success of your Facebook Ad, we recommend looking at key metrics which are produced from your ad. This section can be found under the "view charts" button on the insights pan. From this section, you can view performance, demographics, placement, or delivery.
Key metrics to look out for are:
Reach

The number of people who saw your content for the first time

Impressions

number of views on a piece of content
Repeat impressions, or someone viewing the same piece of information twice, are factored into this metric

Engagement

Individual interactions with your content, such as replies, comments, and shares
There are many other marketing metrics to consider when analyzing the performance of your ads. For more information about the most important metrics and how they benefit you follow this link.
Bonus tip
To best trial which ads your target audience will react with the best, we highly recommend conducting A/B testing. A/B testing allows you to change variables within two similar ads, to test the response of your prospective customer base. This is effective if you want to test a new strategy or make a change to your existing marketing strategy. You can conduct A/B testing directly from a new ad campaign, directly from the experiment tool, or by duplicating an existing campaign to make a slight edit.
Facebook Ads can seem intimidating but equipped with this knowledge, we know that you will become an expert in Facebook Ads in no time. If you have any questions regarding social media advertising, please get in contact with the team at Marketing Eye Atlanta today.