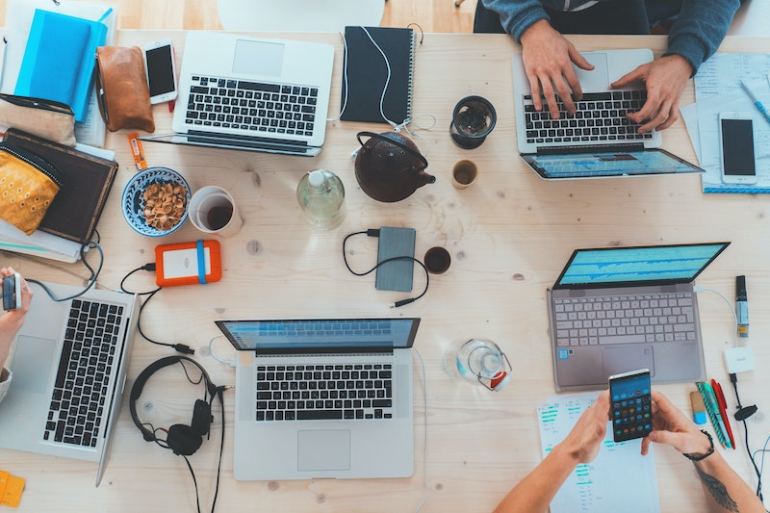 How to build a marketing dream team for your brand in 2022
Written by Madeleine Hobson
The Apparatus of Your Marketing Dream Team in 2022
The Leader of the Team
It is vital to have a team leader in your marketing team. This individual should be the person who 'pulls everything together' to produce an efficient marketing strategy.
The Main Strategist
This team member's main responsibility will entail ensuring that all tasks are relevant to achieving the goals of your brand's overall marketing strategy. The individual selected as the strategist must be a big-picture thinker who can edit the content your team is producing to confirm all tasks 'align with the broader plan' of your brand.
The Content Creators
Content is key in your marketing campaigns. Therefore, you must allocate experts to create compelling and engaging content that will appeal to the target audience. These jobs could include writing blogs, social media posts, newsletters, or emails.
The Website Designer
It is exigent that your website design is perfected by an expert in your team. To stand out against competitors in your field 'great design of your website' is the key ingredient. The visuals and design 'bring your content to life'. The visuals of your website will ensure customers remain engaged in your service or product.
PR Leader
Your marketing team needs a PR expert to guarantee your brand and content are being recognized online. More social media users are beginning to ignore or bypass ads that they come across online. Designate a PR leader to specifically focus on boosting your website's SEOs and forming industry connections to 'get your products, services or websites mentioned in articles of online blogs'.
Social Media Expert
Last but not least importantly, you must allocate a team member to be the social media marketer. Since every brand is utilizing social media, your social media expert needs to ensure that the content being posted on your pages is engaging. It is not enough to simply share information and updates about your brand. Your brand must be standing out against the crowd by creating an online presence that is trendy and appeals to the target audience.
Topics to run through with your dream team; ensure all members are well versed in social media skills, how to be an innovative thinker, and what marketing trends are emerging coming into 2022.
After designating individuals in your team to their expert positions, it is recommended that your team leader runs through topis and skills all members should be aware of and well-versed in; the importance of social media and how to utilize all platforms, being a creative and innovative thinker when using technology and social media and adapting to trends emerging in 2022 (such as the popularity of mobile phones in comparison to laptops).
Make Sure Your Marketing Team are ALL Being Creative
Creativity is an essential element to your marketing team in 2022. To have a dream team in the new year, you need to ensure your team is being creative with technology to stand out against competitors in the digital landscape. A 'creative flair is required' and unique brand identity online is what makes you memorable. Therefore, innovative planning and thinking from your team members is very important. All of your team members have to be knowledgeable and equipped with how to creatively use technology to your brand's advantage, and how to present your brand as interesting to your target audience. Technology is continuing to upgrade and evolve constantly; no marketing company in 2022 can afford to not be creatively using this machinery to their advantage.
Ensure Your Marketing Team are ALL Social Media Experts!
Everyone on the team should be a social media expert, not just the social media marketer since all social platforms are an important component in modern-day marketing and business. Social media is continuing to grow as a popular channel for marketers to 'engage with and influence customers'. In the digital era, your marketing team must be experts on how to attract potential and existing customers via social media pages. This is because content consumption occurs mostly on social media platforms and continues to increase. Specifically, on Facebook, the amount of social media users that purchase an item after visiting the brand's social media platform has increased by 57% in the last year. Therefore, all members of your marketing team must be aware of the importance of social media in your campaign and how to engage with customers on these platforms.
Mobile Phone Marketing
Mobile marketing has increased in popularity in the past few years. A majority of shopping occurs via mobile phones due to convenience as consumers can view a social media page then click on a 'shopping' extension that leads directly to a brand website. Statistics evince that 51% of shopping occurs on a mobile phone in comparison to a laptop. Therefore, your team leader has to make sure that all members of the marketing team are adapting to a 'mobile-first approach'.
In such a fast-paced environment industry, it is important to have a marketing dream team to ensure all components of your marketing strategies are being efficiently and effectively completed. The key to having a perfect marketing team in 2022 is allocating individuals to specific job titles and ensuring all team members are equipped with knowledge regarding social media skills, how to be an innovative thinker, and mobile marketing. To stay ahead of the game, get in contact with marketing eye today to guarantee you have created the ultimate marketing dream team.
Image source: Unsplash- Marvin Meyer