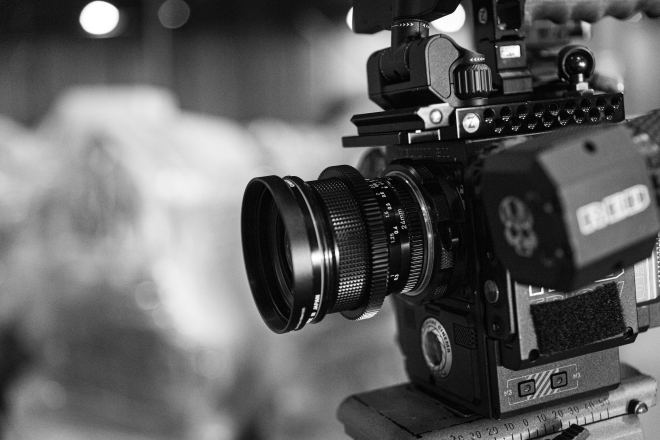 How to Avoid Video Marketing Failures
Written by Julia McCotter
Video marketing is an undeniably expanding field; in 2019, 87% of marketers use video as a marketing tool. Brands can capitalize on the popularity of video to great success--but it's important to avoid a few common pitfalls. In this article, I will explain the most common video marketing failures and how to avoid them for your company.
Failure 1: Creation Without Strategy
Simply having a desire to include videos in your marketing campaigns does not ensure success. It's important to have an overarching content strategy to guide your video creation. Here is a simple process to create a video marketing plan:
Create strategic goals. Ask yourself: what do I want to achieve by adding video to my marketing materials? Am I looking to increase conversion? Do I want to increase brand recognition? What story am I trying to tell?
Use your goals to come up with ideas for different types of videos you could create. These might include company storytelling (such as interviewing employees), tutorials and other educational videos, or unexpected use cases of a product.
Once you've decided what kinds of videos make sense to achieve your goals, brainstorm specific video ideas. This list can and should be regularly updated as you work through them and learn what your audience responds to best!
Failure 2: Bad Distribution
You can create the best videos in the world, but if they aren't being shared with the appropriate audience they might as well not exist. If you've done your strategic planning well, you should know who the audience is for each video you make. Ask yourself, "where does my intended audience consume their video content?" Different social media platforms are good for different types of video, and it all depends on your community of followers.
Failure 3: Poor Editing
It is essential to edit your videos so that they are as consumable as possible. Here are the most important editing practices to keep in mind:
If your video needs narration, edit the sound so that the original video is muted and all that can be heard is the voiceover (you can also add gentle background music).
If your video is going to be posted on social media, always add subtitles! 85% of social media videos are viewed without sound, so this is a vital step in creating impressions with your content.
So there you have it: the most common three failures of video marketing and how to avoid them. Use this guide to go forth and create excellent content!
About the Author: Julia McCotter is a San Francisco-based Content Strategist, Marketer, and general Enthusiast. She works at
Kapwing
, a seed-stage startup in San Francisco that makes tools for casual creators. You can find her on
LinkedIn
, or at any bakery with a good cinnamon roll!