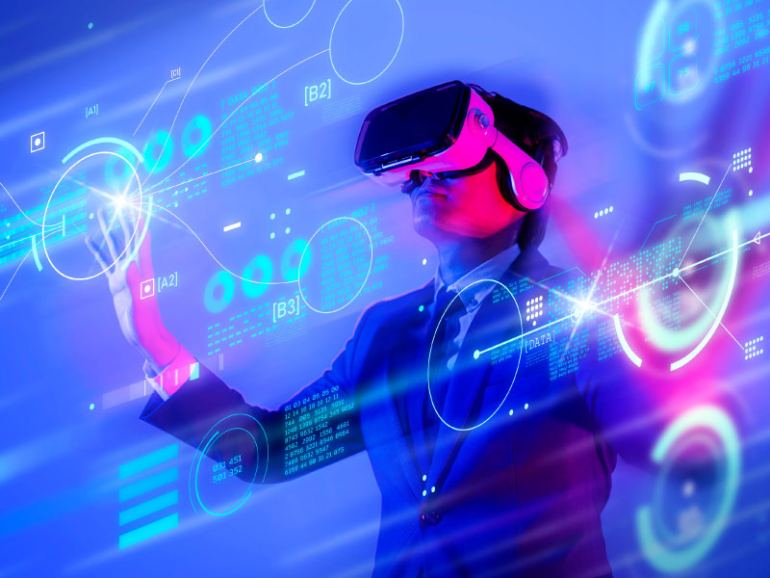 How the Metaverse will redefine content and content marketing
October 28 was the day that Facebook CEO Mark Zuckerberg announced to the world his plan to rebrand his company under a new name: Meta. This change signals the company's intention to become a controlling powerhouse in the Metaverse. While you may not have known much about the Metaverse previously, now is the time to learn as its effect on marketing will have ripple effects throughout the entire industry. Given the ability of the Metaverse to combine the real and the online world, it will change the way that consumers behave. Consequentially, this will change the way that they both consume and respond to content marketing. Before we discuss the effects on marketing, let's talk about what the Metaverse actually is.
Understanding the Metaverse
While the Metaverse may not have a specific definition yet, it can be described quite succinctly as a conglomerate of different technological advancements. It is a space in which the virtual world, augmented reality and the internet all meet to provide users with a uniquely futuristic experience. The expectation is that it will allow consumers to move seamlessly between the real world and this virtual space, with essentially all the same opportunities. While Facebook does not own the Metaverse per se, their recent rebranding to Meta has virtually left them as the face it. Given Facebook's unmatched ability to monetize marketing on all levels in the past, it is expected that content marketing will play a significant role in this new reality. In short, this means that your personal data will be used by the platform to curate advertisements that are expected to directly appeal to you, the consumer.
Redefining Content Consumption
The Metaverse will continue to evolve over time as new technologies are invented and launched within the virtual world. With continuous changes, it is difficult to place precisely what the Metaverse means for content marketing. However, what we do know is that significant changes are ahead. Users will consume content in new ways, often three-dimensionally, which will mean that brands will need to change their methods in order to meet them on their level. Customers will no longer be satisfied with simply being exposed to products, in the Metaverse they want to virtually hold it, try it on and use it. Subsequently, brands will be expected to create unique experiences for their consumers in order to grab their attention. Tech futurist and Metaverse strategist, Cathy Hackl, contends that "brands will need to rethink their narratives in three dimensions and that marketers will need to embrace emerging technology at a faster speed."
Moving Between Real and Virtual Worlds
Some brand executives expect that the way that consumers experience advertisements in the real world will be transported into the virtual world, at least at its inception. For example, there will be an option to purchase billboard space so that characters are exposed to brands as they traipse around the virtual world. While simply moving advertisements into the virtual world will ensure that brands remain recognizable for users, it is expected that as the Metaverse expands, advertising will also change. It will need to move with technology in order to compete and remain relevant for users. This new form of advertising could be in the form of purchasing a shopfront in the Metaverse in order to sell their products. This would provide users with the opportunity to virtually try on clothes. Alternatively, brands may invest in influencers, who are expected to continue to remain pivotal to advertising in the virtual world. For example, author Todd Wasserman imagines a virtual world in which you encounter former NFL player Colin Kaepernick in his digital avatar form. When you interact with Kaepernick, his sponsor Nike will also become involved. This will help to build a brand's identity and story, giving it a place within the Metaverse.
Whether it be paying for prime placement of a pavilion, using virtual cars, using digital billboards or opening a virtual store, the Metaverse is ultimately going to change the way that content is marketed entirely. However, as consumer adoption is expected to be somewhat slow in the beginning, brands have time to cultivate their content in a way that will be best suited to the trappings of the new world. Although the specifics of the Metaverse have not yet been ironed out, one thing is certain; changes are ahead and if brands do not get on board, they will be quickly left behind.