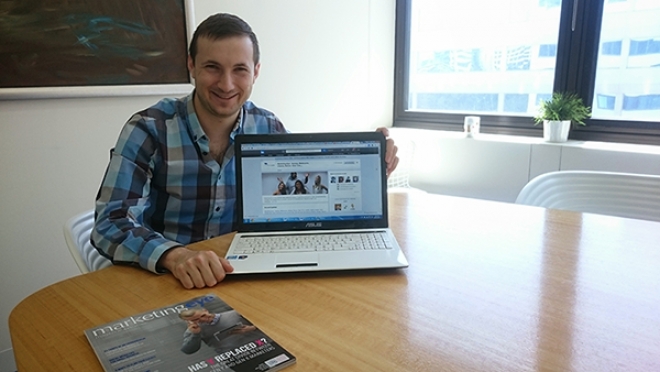 How one intern achieved a 750% increase in LinkedIn connections
Max Gross
started an internship with
Marketing Eye
in January this year.
During this time he has worked on a number of things; marketing strategies, market research, social media content calendars, Pinterest and he even designed his own
vision board.
He is incredibly enthusiastic and always willing to put up his hand for any task that may need to be done.
Last week a Marketing Manager asked for his assistance in helping a client increase their connections on LinkedIn with people that they could potentially do business with.
The results blew my mind...

In just 3 working days, he grew the clients followers by 750 percent, without one single complaint.

I asked him the question: how did you do it?

His answer:

1. Create a target list: I found all potential prospects using LinkedIn's search mechanism, in the exact position that we needed to connect with.

2. Be personalised: Find something that you have in common and reach out by talking to them about the common interest.

3. Followup: This is really important. Our client had a webinar to educate people in the market place in relation to their specific field, and so we reached out to people to let them know that the free webinar was on. As a result the webinar was really popular and achieved the results we were looking for. None of this would have been possible if the client did not have the right LinkedIn profile. That means having a professional photograph (no selfies!) and a completed profile including employment history, interests, schools, courses etc.

4. Be authentic: This is critical to forming a connection. Don't try to connect with people that will not have a interest in what you do (product/service) unless you know them personally. Be transparent and engaging. When people message you, make sure you message them back.

5. Endorsements means credibility and trust: Ensure that your profile has endorsements and that you continually ask your network to endorse you in areas that they have exposure to.

Max knew the basics of LinkedIn before he started but he is now an expert. He can turn any profile into a success. We have taught him how to understand the basics of search engine optimizing profiles, ensuring endorsements and recommendations are visible and sourcing people that are win-win connections.