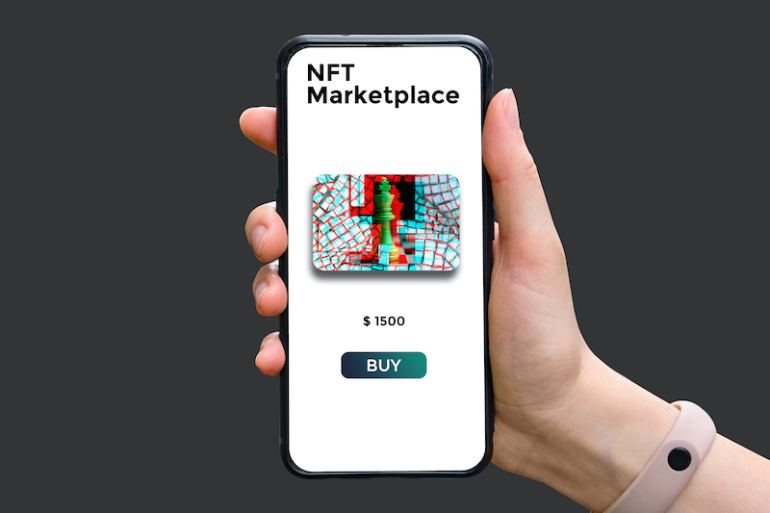 How NFT Will Impact Marketing
NFTs (non-tangible tokens) have started taking the world by storm. Although NFTs have been around since 2014, 2021 was the first year that this novel technology broke through into the mainstream, disrupting the art world and many industries beyond it. Over the past 12 months, the NFT scene has evolved rapidly and doesn't look to be stopping.
The advent of NFTs opens intriguing new opportunities for brand marketers in the areas of digital products, digital media distribution, and access management. Here are some of the ways that NFTs will impact marketing, and how you can market your NFTs.
Impact on Marketing:
Unlocking New Ways of Monetization
NFTs promise that they will change the way digital material is delivered and sold. Most digital content is currently monetized through platforms, whether they are ad-supported like Facebook or podcasts, or subscription-based like Netflix. These platforms function as a go-between for content creators and consumers, taking a share as a result of being the distributor. Although artists retain ownership and control over their work, when they upload it for distribution, they transfer some of their ownership and control to platform owners and, in today's meme culture, its users.
Exploring this new distributed model for owning and monetizing digital property hints at an intriguing future possibility for digital marketing.
Tokenizing Access to Experiences
Digital tickets are typically readily transferable and interchangeable because they all serve the same purpose of validating admission to unique experiences and events, both online and offline.
NFTs —like a ticket stub autographed by a superstar—add to the equation by making each individual ticket unique in and of itself beyond its practical worth. As a result, access itself becomes tokenized and commodified, allowing it to be bought and sold without the need for a third party to act as an intermediary.
Ways to Market Your NFT:
Build Your NFT Community
Your company must be active on sites that support NFTs, such as BitCoinTalk, Facebook, Discord, Twitter, Instagram, etc. This will then allow you to share informative posts that educate people about NFTs. It is additionally important to start participating in relevant groups and discussions, incorporating your brand into the conversation.
Increase Visibility Through SEO
You want your NFT to be seen by anyone searching for NFT markets or trying to buy a specific NFT in your specialty. NFT purchasers frequently utilize search engines to find the finest NFTs to invest in. This is when SEO comes in handy.
Traffic boosts NFT popularity, resulting in more bids and, as a result, higher prices. In the long run , a minor investment in SEO may go a long way toward earning profitable NFT income.
Use Influencer Marketing
70% of teens trust influencers more than traditional celebrities. People believe in influencers. You may work with specialized influencers to get the word out about your NFT on various social media channels.
When influencers publish your NFT data and encourage their followers to gather NFTs, the number of buyers prepared to bid higher for your NFT increases.
Use Email Marketing
Email marketing is still one of the most effective ways to get your information out. In order to keep your audience engaged with what is currently going on in your NFT marketplace, email marketing is a great way to do this.
Launch drip email campaigns for each new user, send them welcome emails, remind them of every new sale made on your site, provide details about the future drops, send them informative films, notify them of different pricing trends, and so on. There are several methods to use email marketing for NFT marketing.
List Your NFTs on Multiple Platforms
To maximize your chances of selling your NFTs, list them on several marketplaces. Ensure to select a platform that is appropriate for the scope of your project. SuperRare, for example, is an NFT marketplace for limited-edition digital artworks, whereas Enjin is a marketplace for trading all blockchain assets.
As NFTs continue to grow over time, it is incredibly critical that your business takes into consideration how you can capitalize off using NFTs. NFT sales can currently range anywhere from 15,000 to 50,000 per week. If you have any questions regarding your marketing strategies or campaign, get in contact with one of our marketing executives at Marketing Eye today!