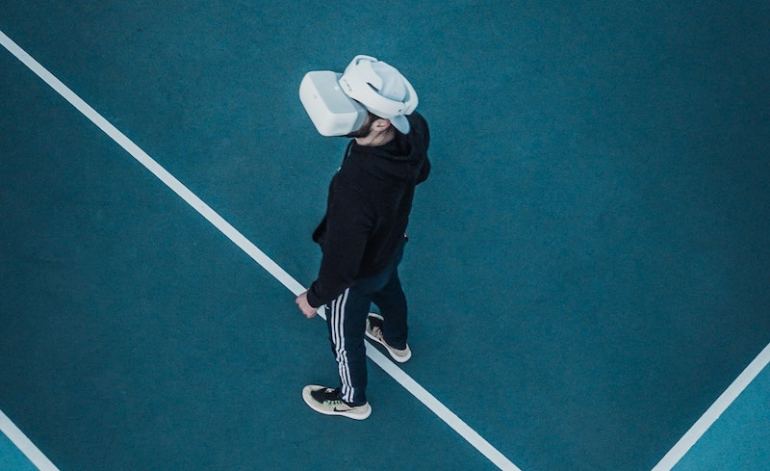 How Marketers Market in the Metaverse
The metaverse is described as a combination of multiple elements of technology, including virtual reality, augmented reality, and video where users "live" within a digital universe. Being described as a virtual online space characterized by interactivity and interconnectivity. Digital marketers must keep up with the newest technical advancements. Understanding what the metaverse is and its full potential is part of this. What marketers must grasp is that the metaverse is not a fad; it appears to be here to stay and, on its way, to becoming the next big thing.
The Metaverse is the Next Marketing Channel
The metaverse represents a transition away from traditional advertising and toward the creation of brand experiences that are more engaging, intriguing, and less obtrusive than what we now see with digital advertising.
The phrase "in real life" has taken on a whole new meaning for those trying to create a relationship with today's new generation of customers. It is not enough to just be digital; it must also be entertaining, meaningful, and immersive. This is exactly what the metaverse will do for brands in the future.

New Technologies are Providing a Boost
Hardware is becoming smaller, quicker, and smarter. In the metaverse, computer vision is becoming more advanced, allowing for both visual and audible help. All of this contributes to the encounter's immersion, making information and experience transmission more gratifying and human.
Paul Doyle, director of product management for Unreal Engine at Epic Games said it best: "Much like the internet and mobile technology were major transformations and major technical ages, now we're about to hit a virtual age. And it's going to be awesome."
This is essential for businesses that want to put their customers first. The metaverse is rapidly becoming the center of all of this.

Make Collectables Available
The metaverse provides another venue for individuals to collect things. You may replicate the experience in the metaverse by providing assets or limited-edition products that are only obtainable inside the metaverse.
For example, when Balenciaga dropped a fashion line inside Fortnite. They became the first high fashion label to have exclusive merchandise within the game. Players were able to purchase these skins for a limited time, and they were limited to Fortnite.

Immersive Experience is Key
You can offer virtual advertising in the metaverse. You may, however, go beyond virtual billboards. Because metaverses are engaging and immersive, it is crucial to capitalize on this by providing the same immersive experience with your advertisements and marketing campaigns. Include brand events that users can interact with and not just a simple ad.


Engage with Existing Communities
As companies attempt to enter the metaverse, it is critical that they do not irritate those who are already present. More than that, you'll need these users' positive reception because you'll be marketing to them.
Remember that you can't simply enter a new platform without considering the new format. Think of this to be an influencer campaign. Because user-generated material is crucial, people in your community should be involved in the implementation of your initiatives.
Embrace Experimentation
Talk of the metaverse has been bubbling up in some form or fashion for several years now. But marketers still don't know for sure what the future holds for them, or how they'll measure the effectiveness of brand participation in the metaverse. Take the time to experiment and learn what works best for your business.
This is a time when companies can be adventurous, bold, and try new things. The best practices have yet to be properly established, and standards have yet to be fully and comprehensively created. This gives marketers plenty of room to try to be unique and experimental in their approaches.


If you're a marketer who's been fascinated by the potential that a nascent sphere like this provides, you might wonder, "What do I need to do with my brand in the metaverse?" The answer is, to begin with, the fundamentals: investigate what's available, take a close look at your brand's DNA, and figure out what works best for you.
It's important to remember that the metaverse is ultimately populated by (actual) individuals who provide fresh opportunities for your business to flourish and stand out. So, remain up to date and take advantage of promoting your business within the metaverse. If you have any questions regarding your marketing or how you can market in the metaverse, get in contact with one of our marketing experts at Marketing Eye today!
Thanks to Martin Sanchez on Unsplash for the image!