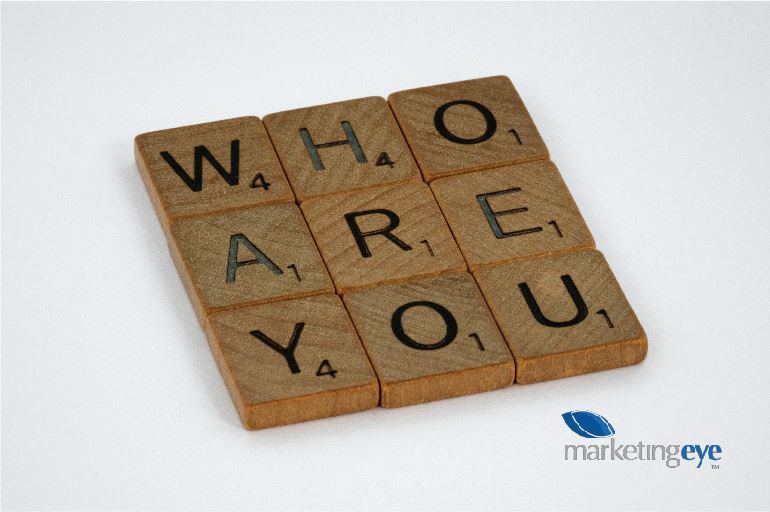 How many marketers does it take to screw in a light bulb?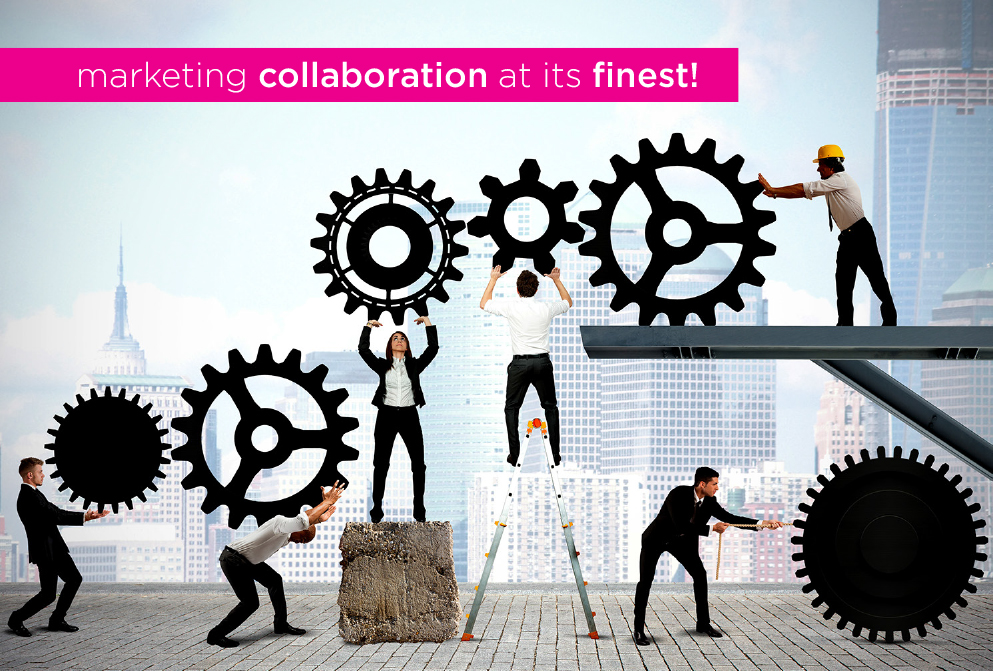 Marketing Eye's Melissa Sharp attended
Media Social
recently
, a Sydney-based event which brings together some of the country's best and brightest marketing managers to share their views and experiences.
Melissa gave me a run down of the event and the presentations she found most inspiring.
Sydney's Media Social was an opportunity to network with and listen to some of the most intelligent marketers in the country. Ideas flowed and light-bulb moments flickered then came into full glow. It was like one of those jokes only marketers understand:
How many marketers does it take to screw in a light bulb? None, they've automated it.
I'd be surprised if there wasn't a single soul in the room who didn't come away with a deeper understanding of marketing and topics such as the future of social media.
The event focused on the key social media points that are worth keeping in the memory bank, including Shopper Marketing, Augmented Reality, Social Media Crisis Management and Mobile Tech Trends.
The infograph below offers some understanding of the key takeaways, although there was so much information that we'd need a fully automated website to properly convey what went on.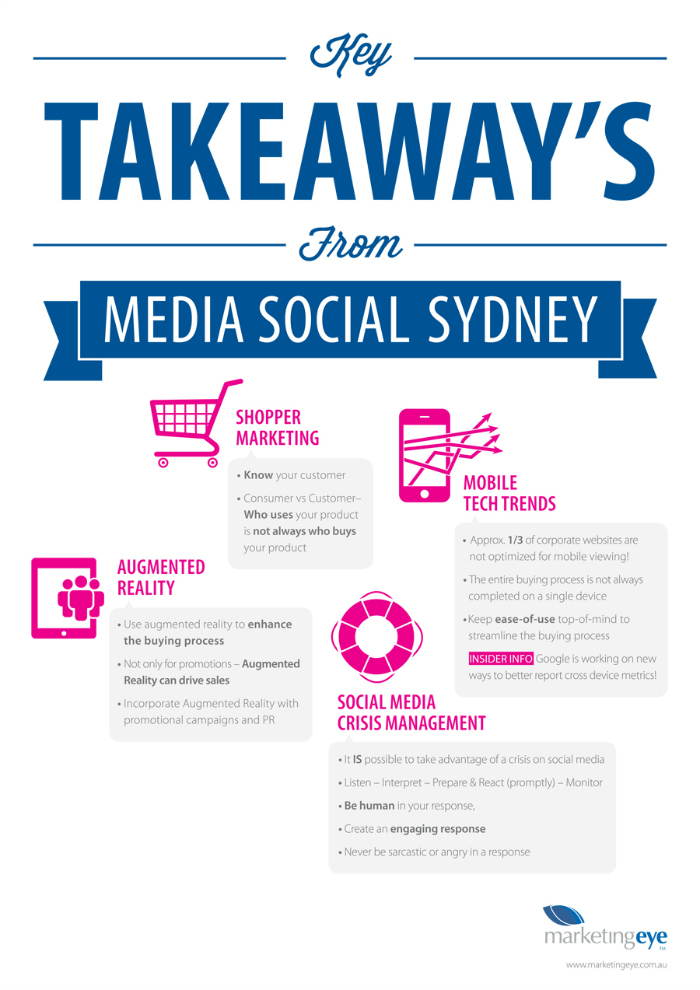 One of the things Melissa was most impressed by was the fact elicited by Google Australia's head of mobile that approximately one third of all major websites are not fully optimised for mobile viewing.
In this day and age that kind of oversight costs business. Perhaps a few of the marketing organisations out there should be knocking on doors with a web and mobile strategy.
Someone who defintely understands strategy is Google, who is currently working on new ways to better report cross device metrics, recognising that the entire buying process is not always completed on a single device. For example, initial research on a website that is undertaken on a mobile device, may be purchased later on via laptop.
Then there was the commentary by shopper marketing leader Angela Brown of Pale Blue Dot and social crisis expert Sophie Blue of Blue Planet PR. These two women provided some of the most engaging moments during the event.
Angela shared some truly inspiring examples of successful Augmented Reality campaigns including Ikea's virtual catalogue. She also analysed Yihaodian's augmented reality stores in China.
One of the most impressive examples of Augmented Reality campaigns was Ikea's virtual preview app. It is worth taking a minute or two to have a look at what they have done.
http://www.youtube.com/watch?v=vDNzTasuYEw
Sophie's example of one of the most successful, well-prepared and funny responses to a social media crisis was a big hit. She really put out a challenge to think about how to turn a negative situation into a positive one.
Take a moment here to watch Sophie's social media crises response example:
https://www.youtube.com/watch?v=Bpy75q2DDow
Melissa said that what she will really take away is the passion shown for the industry by all the individuals who attended Media Social. Everyone shared a common goal, were ready to discuss ideas, share advice and personal experience.
It made for a relaxed friendly atmosphere, which is always the best environment to teach, learn and come away with new ideas and friends.