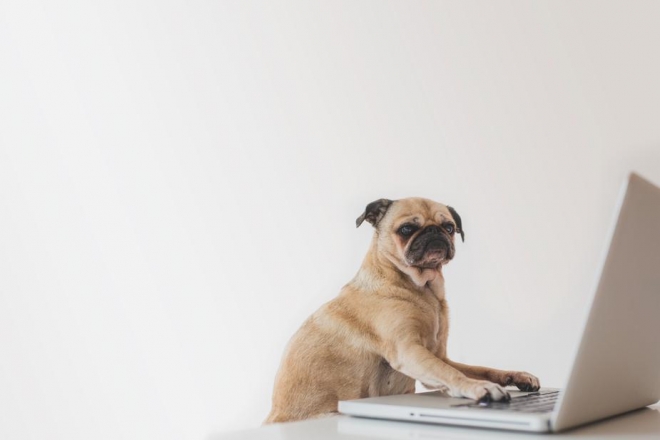 How is Your Company Culture Affecting Your Brand?
"My pleasure"-- We hear this simple phrase every time we say "thank you" to an employee at Chick-Fil-A. In addition to this phrase, we also receive excellent service, free food coupons if our order wasn't correct, and their employees are off work every single Sunday and on Holidays.
While this might be an inconvenience when you are craving a chicken biscuit the morning after after a wild Saturday night, most people really respect that Chick-Fil-A holds true to its values and takes care of its employees. What does this do for Chick-Fil-A as a whole?
You see, it's a pretty simple equation. Chick-Fil-A always represents it's core values, therefore it produces happy employees. Happy employees create a strong work culture. When we (the consumer) interact with their happy employees, it creates a positive brand reputation.
While this seems obvious, it's amazing how many companies "miss the boat" when it comes to building a positive brand image, simply because no one in the organization is focused on improving the overall company culture.
So how exactly does your company culture affect the perception of your brand? Online Presence-
We live in a world where hardly anyone just walks into a store to apply for a job or buy a product. According to
AdWeek
, 81% of shoppers research products online before making a purchase. Out of that statistic, how many are going to want to do business with you if they see that you don't treat your employees well or that you have bad customer service? Not many.
Offline Presence-
Word of mouth endorsements have always been the most valuable marketing technique, and your employees are (or should be) your biggest advocates. If your employees are happy and enjoy going to work every day, they are going to speak highly of the company to others and recommend the products or services you offer.
Keeping Employees-
When you have an awesome work culture, potential employees come in bulk. Try offering incentives that interest your employees. For example, in Atlanta,
Gather
allows employees to bring their dogs to work and
ARPR
has no dress code and unlimited vacation days. That's pretty awesome! But it isn't just about free stuff, it's also about creating a culture that provides the resources to makes learning fun. Maybe offer some classes or throw in a"Friday Lunch and Learn" to encourage continued education.
Having a strong culture starts at the top of an organization. When starting your company, you need to decide what kind of values are important to the brand and create a business plan that sticks to them. Properly representing your values means hiring employees who embody them, showing them in how you treat your customers, and applying them to your daily office operations.
Do you want to create a brand that embodies your strong company culture? Marketing Eye holds true to our
values
, and we love delivering strong marketing campaigns for businesses who do the same. Contact Marketing Eye
here
to get a consultation.