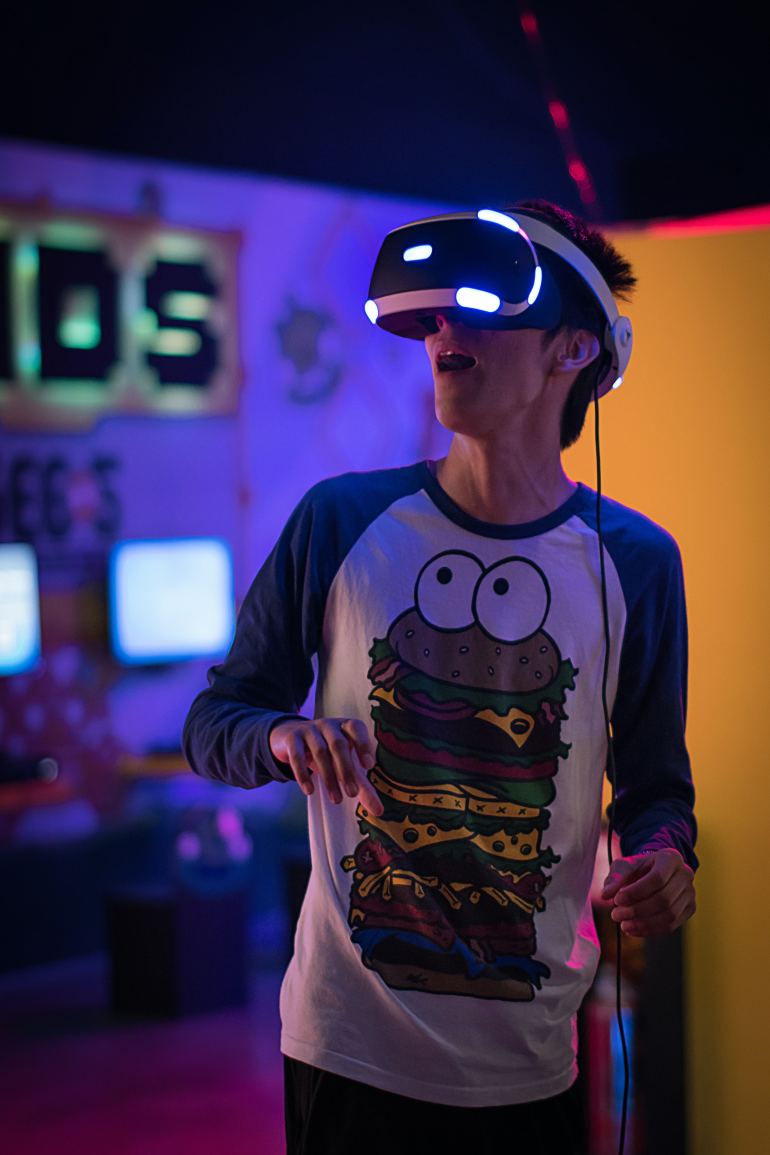 How is the Metaverse going to help your company?
Metaverse is such an exciting technology coming into our world. It may change the way we operate and entertain forever by applying AR, VR, and block chain technology. Imagine we will have an entirely different world from our daily life, within that world we can do things that we can and cannot in normal life. It is an amazing new step in human development technology, and we are going to be the first generation to use it. Exciting, isn't it? However, we will have to apply Metaverse smartly to avoid any unfortunate consequences to our society, and to get maximal benefits out of it for our business.
Sell and promote products or services virtually.
Around 100 years ago, transactions were made directly, people could only sell/buy products when they met each other in person. Nowadays, we could make a transaction remotely, where we can sell/buy products through our devices. In the future, humans will be able to do it virtually through the Metaverse. Businesses will be able to sell products virtually, which means higher interaction with customers and providing them with a better description of the products before purchasing it.
Therefore, Metaverse would solve the problems the problems of both physical and remote transactions. As offline transactions require traders to be present at that physical place and time, customers would not be able to see the products in its real shape when they purchase it online. The metaverse is going to help companies to sell products remotely and able to promote it truthfully. This has been a dream for both retail and service companies.
Higher interaction with customers and employees
Metaverse is going to have more interactions between customers and businesses, as well as among the employees. The application of AR and VR technology is providing business owners an opportunity to understand their customers from the perspectives that they previously could not. Therefore, businesses will be able to find their target group of customers easier and provide them with the best products/services that match their needs. The same thing would happen to employees of your company.
Metaverse is going to help companies to understand their employees more and able to satisfy them. The power to interact more with employees and customers is what a lot of business have been looking for. It will now be available in the age of the Metaverse.
Real estate business opportunity
Real estate business groups are going to be one of the groups to experience maximal benefits most from the Metaverse. As VR and AR application is the key for real estate agents to present unestablished properties to their clients. Beforehand, it was extremely hard to sell uncompleted projects, because there are no images about how the properties will look like when they are completed.
Metaverse promises not just to provide images of the unestablished properties, but to help the clients to experience how would their future home feels like. Another feature of Metaverse on real estate industry is to help clients participate actively with their future properties. As the early stages of building, clients could dislike some aspects of their future property. Then they could ask builders to make any desired changes, or they could actively shop for new furniture and make decision during the initial stages, before it's too late. Therefore, it will provide builders the information of whether they should make some changes in their building to satisfy their clients. In the end, real estate agency companies and developers are going to significantly benefit from the Metaverse technology.
Marketing businesses will be revolutionised
Marketing industry is promised to experience the most exciting time in the history of the industry, the Metaverse time. As mentioned, data collection and analysis will be entirely different, because the way customers interact with each other, the virtual reality world will not be the same with social media platforms now.
Promoting a product on Metaverse would be a new opportunity for marketer. Some of the ideas is to promote products or services in their real shape when customers experience the metaverse. Therefore, they would see the advertisements in the most native way, which is going to be a lot more comfortable than real advertisement than shown on social media nowadays.
New technology = new opportunity
New technology will always come with new opportunities for firms which understand and adapt their business, especially in the marketing industry. Marketers have adapted through the dot com boom and then the rise of mobile devices. Now, we are coming to the Metaverse age, which is a lot more exciting than the other phases that we have come through. As marketers, this is the time to start new journey, and opportunities will be opened to everyone on this journey.
Overall, the Metaverse is promised to help your business to grow and provide new opportunities. Whether, you are marketing, real estate, professional services, or a retail business, the metaverse is seen as an asset to you as it provides new ways to interact with customers, promote new products and collect data. However, it will only come to those who can fully understand and adapt with the new technology. Businesses that don't watch and follow the new trends risk falling behind or even losing customers.

Image credit: Adi Goldstein