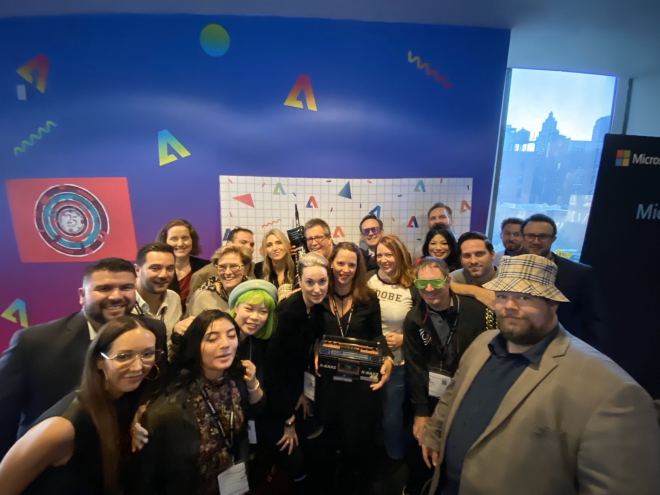 How influencers are now part of the marketing strategy


Influencer marketing is when brands partner with key influencers to increase their brand awareness in specific target audiences by utilizing their platform of influence such as Twitter, Facebook, YouTube, LinkedIn, Snapchat, Instagram, TikTok or their blog.

Just last week, world-famous actress Reese Witherspoon received a tutorial from her son Deacon on the social media platform Instagram on how to use TikTok. Immediately when I saw this, I wondered if:
a) Reese was sponsored by TikTok
b) She had shares in TikTok
c) TikTok was an investor in one of her movies.
Of course, it could be none of the above, but it had me thinking. After all, I am also part of various companies influencer programs and play an integral role as an #AdobeInsider attending several Adobe events around the US.
The rise of social media influencers is believed to be a 5-10 billion dollar industry. Not bad for an ancillary marketing tactic's evolution into the mainstream of marketing activations. Many brands collaborate with social media influencers across multiple channels to generate awareness and create a buzz around a brand, and this tactic has risen not just in big corporations who strategically use this mechanism as part of their marketing programs, but also in the small business market.
We know first hand, with marketing Robotic Marketer, just how important influencers are. As part of our overall marketing strategy, we intend to leverage the relationships and connections of influencers to spread the word. Just with one influencer program, the possibility of this marketing tactic reaching a million or more businesses is not too crazy. Viewing the statistics of brands that have used influencer marketing previously, it's doable and a tactic we will be banking on.
How does influencer marketing work?
Most marketers place influencer marketing alongside other marketing tactics such as public relations, branding, promotions, direct marketing and advertising. Having a set goal in place on what you want to achieve in terms of reach, impact, return on investment, signups, purchases etc., is part of the equation, but influencers are unable to do this without the right tools. On-boarding an influencer is imperative to the success of an influencer program.

Typical onboarding includes:
Education on the brand, its position in the market and the unique value proposition

Key messaging with relevant hashtags

Showcasing what has been done before in terms of influencer marketing

Providing the influencer with marketing assets

Giving them free rein to do as they please without repercussions

Setting KPI's on what is to be delivered

Ensuring that they get something out of the arrangement too besides money or free trips

MediaKix has a great guide for measurement of influence:
Social reach of the influencer

(i.e. how many followers across given social media channels)

Type of sponsored content

(e.g. Instagram in-feed post, Instagram Stories post, YouTube video, Twitter Tweet, Twitch activation, blog post, Facebook post)

Length of sponsored integration

(for example, a one-off Instagram Stories post will cost less than a series of Instagram videos spanning several months)

Sometimes influencers don't need to have a million followers to be effective. The use of micro-influencers has proven to be a worthy investment with strong ROI.
The biggest obstacle brands face with influencer marketing is their inability to have an effective plan in place that gives the influencer all the tools they need to be successful including the ability to be authentic in their approach to using their influence to market a brand.
What Adobe does well it sets a platform for a two-way street. They work on building the relationship with influencers as real people, and ensure that they promote the influencer as much as the influencer is promoting them. This builds a solid long term, authentic relationship that will stand the test of time. It feels less commercial and more like a 'love-in' with a brand that each influencer loves and uses. They also create opportunities for the influencers to get to know each other and work together on collaborations outside the Adobe platform. This has proven to be a win-win for everyone which is exactly what influencer marketing is all about.