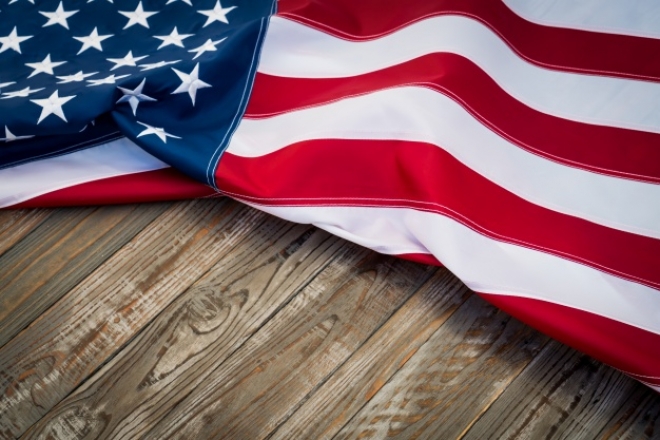 Free Resources for Army Veterans in Sales
Written by Justin Hackney
The Marketing Eye is all about supporting our veterans. In fact, I'm a veteran myself! After serving a tour in Iraq I pursued a career in sales and marketing and I haven't looked back since. The Army gave me the experience I needed to be able to compete with the best in the private sector. And you can bet that I used every resource that was available to me when I started out.


With today being not only Flag Day, but the Army's birthday, my team at the Marketing Eye would like to share some resources available to veterans that are pursuing a career in SALES:
1.
Salesforce: For veterans wanting to be versed in the salesforce technologies, they have free training available. This training can not only boost your resume, but it can launch you into a very lucrative career path. Vetforce is the Salesforce job training and career accelerator program for military service members, veterans, and spouses. Through their online community, they connect our members to free training, classes, and career opportunities within the Salesforce ecosystem. If you're interested in pursuing a career in sales, marketing, or customer service, consider going to
Vetforce
and checking out what they offer!
2.
Grant Cardone's Sales Training University: Every in sales knows who Grant Cardone is. He is literally all over the internet talking about how he can 10X your sales. He is the epitome of what a salesman looks like, and he isn't shy about it either. He offers many products and services, including his sales training university, which he offers for free to veterans of the military. The value of this training can range up to a couple thousand dollars. But the real value comes when you apply his many lessons to real world sales. You can find out more by visiting
Cardone University
now.
3.
Free Biz Ops: Now this is very specific to those veterans that are looking at getting into federal contracts. There are a ton of resources available to not just veterans when it comes to searching open contracts, however, Free Biz Ops offers a pretty good tool. Now, this is not just geared towards veterans, but there is a preference to veterans owned businesses when the government is deciding on a vendor of choice. This is definitely worth checking out if you have products or services the government would need. Go to
FedBizOps.com
4.
Vetlanta: Last but certainly not least is Vetlanta. If you are a veteran that is residing in Atlanta and looking to make it in any career, especially sales, you need to attend one of Vetlanta's many free events they hold throughout the year. This is not a non-profit, it is more like a club. This means they do no accept any money for anything. It's ran by senior executives at fortune 100 companies around Atlanta, including Home Depot, Coke, Georgia Power, etc… Their goal is to make Atlanta the number one destination for veterans around the country and they are making leaps and bounds towards achieving that goal. If you are in sales, they can provide you with amazing networking opportunities that will take you to the next level. Check
Vetlanta
here.
Flag Day | Army Birthday | Veterans | Sales | Marketing | Grant Cardone University | Salesforce | Vetlanta | Free Biz Ops | Vetforce