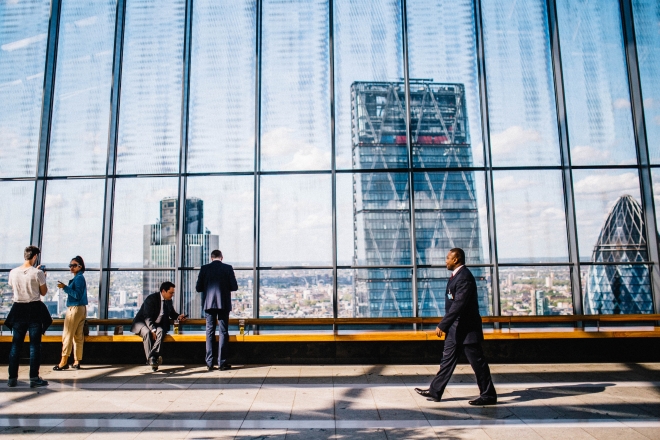 Four Ways to Promote and Maintain Brand Trust
The trust fall. It's the ultimate team building exercise. The test of exactly how much you can rely on the people around to no let you unflatteringly crash to your detriment.
As a company, your customer relationships are built on trust too. You trust them to be loyal patrons and they trust you to provide them with quality goods and services while conducting ethical business practices and contributing to a better world (no pressure). But do they? What if customers around the world can't rely on you to be in their best interest? What if they don't trust you to catch them
This year, Edelman, the global communications firm, released their yearly statistics on global trust. The Edelman Trust Barometer measures trust in four institutions: business, government, media, and NGOs. Through their surveys of the general online population, studies show that in most countries, trust in business and media remains lacking.
In a world where consumers are lacking trust, how can you promote and maintain trust in their brands? How do you let people know it's okay to fall?
Transparency. People want the truth. Simple. The report shows that people are increasingly concerned about the rise of misinformation. Between the fake news stories and corporate cover-up operations, it's hard to know what's real and what's not. As an organization, being transparent about the way your company works shows consumers that you have nothing to hide.
Customer Service. With the growing distrust of major news outlets and media platforms, the best way for customers to see that you're dependable is to experience it for themselves. Providing top quality customer service can strengthen your reputation with positive reviews and reflects well on brand values. It lets the customer know that the focus is on them as opposed to making a profit.
Progressiveness & Innovation. A progressive and innovative company seeks to bridge the gap between where you are now and where you need to be. Consumers and investors look to support a brand that provides means for them to live more efficiently and improve their quality of life. They trust a company who can meet and exceed their needs in a way that moves society toward a better future.
Social Responsibility. According to Edelman's report, there's a growing belief that businesses can drive political and economic change. In an era of social movements, people are looking to companies who contribute to the big picture. Two-thirds of respondents expressed that they think CEOs should take the lead on policy change as opposed to waiting for the government. Having a voice shows that your organization is educated about current issues. In the words of CEO Richard Edelman "Silence is a killer."
Convincing consumers to plummet backward into the arms of corporate society isn't simple. To withstand the test of faith, a company must prove that its brand is worth the risk in an ever-changing market.
Customer loyalty isn't just the reward of effective communication, it's essential to the growth of your business. But to avoid an imminent collapse, you've got to be able to make the catch.