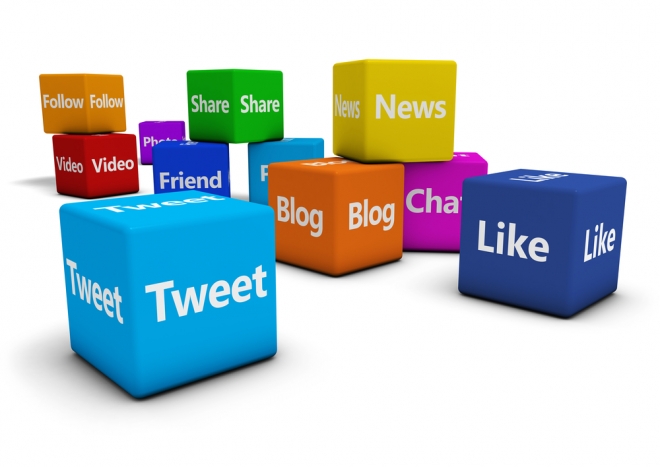 Extend your click through rate: create original images for your visual marketing
Jeff Bullas
describes the age in which we currently reside as the Age of Visual Culture; in this period of time where everyone has a camera phone and selfie stick to capture one of life's many moments, the label certainly stands true.
Visual content is now a universal language. It is Esperanto in image form. The image may be of a dog named Pippa with her own Instagram account or it could be an infographic detailing the complex nature of how to bone a fish Masterchef style. It may be a moving image of someone repairing a car engine or attempting fine tapestry.
It could even be argued that the moving image is no longer sympatico with text. That some sort of divorce has occurred and the image has run away with the house, the kids and the pension fund.
With an almost unfathomable amount of data created on a daily basis, images, moving or otherwise, allow you to convey your message in an instant. That is why it is considered more powerful than text; why even though the pen is still mightier than the sword, there is a new kingpin in town.
Instant attraction to visuals is hard to ignore; certainly more difficult to ignore than clumps of text. Visuals actually enable you to break through the endless bombardment of content presented online to millions of people whose attention span is limited.
That's not to say that text doesn't still have a place, but including visual mediums in your message or making the visual your entire message, increases your social media following, likes and shares, the amount of traffic to your blog, and even your search engine ranking.
Including visual content in your messaging is a foolproof way to increase engagement. Not only that, but compelling visuals increases the number of views a post receives – an article with images can increase total views by 94%.
Visual mediums make your content much more memorable, as more information is retained through visual cues. A variety of visual media at your disposal can add a bit of flair to your messaging, as well as give you the opportunity to engage with audiences you could not reach before.
So let's break down the advantages of visual penetration and why you should use images at every turn.
Generate more click throughs
When linking to a blog post, attach an eye catching visual that relates to your post, to grab the viewer's attention. Simply doing this can increase the click through rate by more than 80%.
Say more, with less
Allowing visual content to speak for itself is important. Let the picture say a thousand words, rather than you. If it's a video, or slideshow simply introduce it. Extra explanatory text is unnecessary. When a post doesn't need to be lengthy, save yourself the time and effort that goes into creating a long, wordy, post, and utilize visual media.
Make content easy to share
Visuals may even come in the form of social sharing buttons, which are subtle calls to action. They provide a hint to readers that if they enjoyed the post, they should share it with the rest of their network.
Who is your audience?
Who is this message trying to engage with? Make sure you choose a medium that is suited to who you are trying to appeal to. Test and see which visual mediums most effectively resonate with your audience and utilize them.
Be 'evergreen'
Visual mediums are crucial because they make the content you post 'evergreen content.' This is a term thrown around by industry experts to describe a type of content that retains value over time. This is highly valuable in the blogging world, as posts can quickly become outdated with the volume of information created – adding good visual mediums can mean that they remain relevant on their own. Keeping views on your blog steady, instead of stopping.
Embrace change and experiment
Vary the content you use, don't use the same photo every time because no one wants to see the same thing on repeat. Use a video every now and again, or a slide show. Make facts and figures more interesting through a graph. As an alternative to a photo album, or having to choose just a few photos for the post, you can make a flipagram.
Make it a quality visual
Nothing will turn people away quicker then a pixelated image. Always choose high quality images. This makes your blog much more appealing, as well as professional.