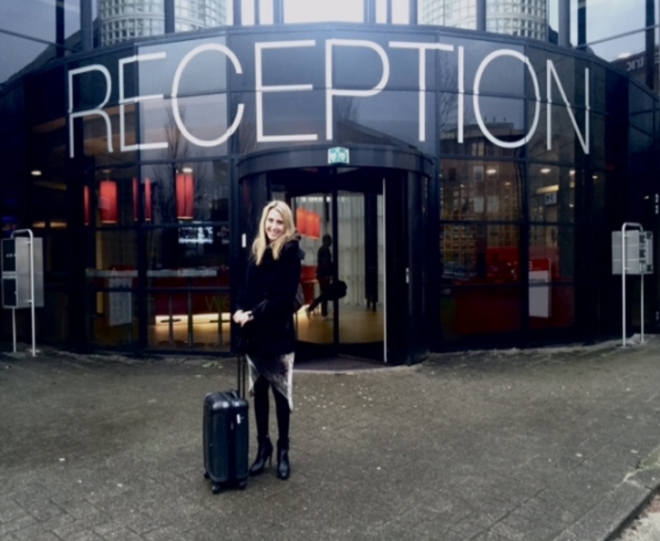 Expanding into Europe: Taking the Next Logical Step
What a great start to the year! Our team that is totally pumped and excited about what the future holds for the company, and I have just come back from a few days looking into the operations of the
Vanad Group
in the Netherlands.
It's amazing what some companies can do in 10 short years, but more importantly, how they empower their people to produce outstanding results year-on-year, completely on-track to the company's overall mission.
For the
Vanad Group
, culture comes first, with sales coming a very close second. Vanad Group is well on track to becoming a billion dollar company with its numerous product lines, some that work together, and others that work in partnership.
When you have an opportunity to see a company first-hand, without any smoke and mirrors, it's interesting and insightful. You can see what companies get right and what they can perhaps work on.
I've known the founders of Vanad Group for 16 or 17 years, and it's always been our mission to work together. We will work with them in the US market and in Australia, which will form the basis of their marketing efforts in countries in which they have expanded into.
We will also work towards both owning Marketing Eye Holland. For me, this is the most exciting part. To be able to provide our interns from the Netherlands with a real career path will be amazing. They would have already been through our training program and will be ready to hit the road running once their university degrees have been completed.
Vanad Group
is making way for Marketing Eye in their very impressive high tech village with 5 huge buildings full of employees working in different areas of the business. When I saw it, I immediate had building envy. One day...
Marketing Eye Holland is going to be our entrance to the European market. We have long established relationships with key people in the Netherlands and are looking to leverage that, as well as our contacts from the Vanad Group to grow the business in the region to 250 clients over 2 years - more of course, if we can.
This strategic move will take us in a direction we are yet to go. A complete partnership where I think both parties will learn a lot along the way. Our job is to continue to produce the best possible work for our clients and be focused on always being ahead of the market by training our people so that they work harder, faster and smarter than any competitor.
I am very excited and couldn't be happier with the start we have had to the year. This is more than I could have imagined possible and sets the tone for what is to come. More opportunities and ways in which we can run the business and expand our operations faster into new markets.
The world is our oyster and our team is everything.