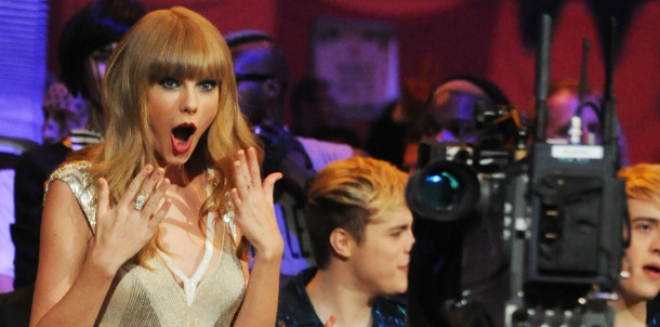 Don't Pull a T. Swift, Take Control of Your Online Reputation
Written by Natalie Mathews
As most of you know, in a blink of an eye, the carefully curated "good girl" image of one Taylor Swift was destroyed by a series of snapchat videos exposing her to be a liar and destroying her reputation. For those of you that live under a rock, you can read about it
on vox.com
.
"What can we learn from this?" you ask, "How does this have any relevance to my business?" let me elaborate.
A quick search on Google with keywords "Taylor Swift" "Kardashian" and "Snapchat" brought me to this
link
, which talks about the death of her reutation.
This was the first link on Google Search, and I may be wrong, but it does not look too good for T. Swift.
Vendasta.com
has done a study showing that most consumers use Google Search as a way to scout out businesses, 92% of consumers to be exact. If this percentage does not make you stop and say, "I need to take control of my online reputation!" you need to recheck your priorities. For those of you interested, let's roll up our sleeves and learn from T. Swift's mistakes.
1. Own your brand name on all social media networks
This includes Instagram, Snapchat, Yelp, Facebook, and any other social sites. Part of this is doing due diligence and knowing what social media sites will benefit your business the most and garner you the most sales.




2. Monitor search results for your business
AKA Google. Kylie Jenner isn't "King" Google is "King". Google is one of the biggest determining factors on how people first see and judge your business and thus your reputation.




3. Optimize your content for search engines
According to a study by

Search Engine Watch

, 33% of consumers go to the first item listed. Make your content be "Drake-like" when it comes to search engines, "started from the bottom now we here"




4. Manage your online reviews
Vendasta.com

has also shown that 40% of consumers form an opinion by reading one to three reviews, if these reviews are bad, they will reflect badly on you. Do something about it!




5 .
Keep your websites and social media pages updated
This goes without saying, if you want to market your business and have control of your reputation, keep your potential consumers up to date and in the know.




Follow these steps and you will be well on your way to taking control of your online reputation! For those of you that may think this is too much work, hire a trusted marketing team to do your work for you! Here at Marketing Eye we can save you time and money by taking control of and monitoring your reputation, making sure you get the most value out of your online presence. Don't take a page out of T. Swift's playbook, let us write one for you!



click here and sign up to speak to one of our marketing representatives

about how Marketing Eye can help.