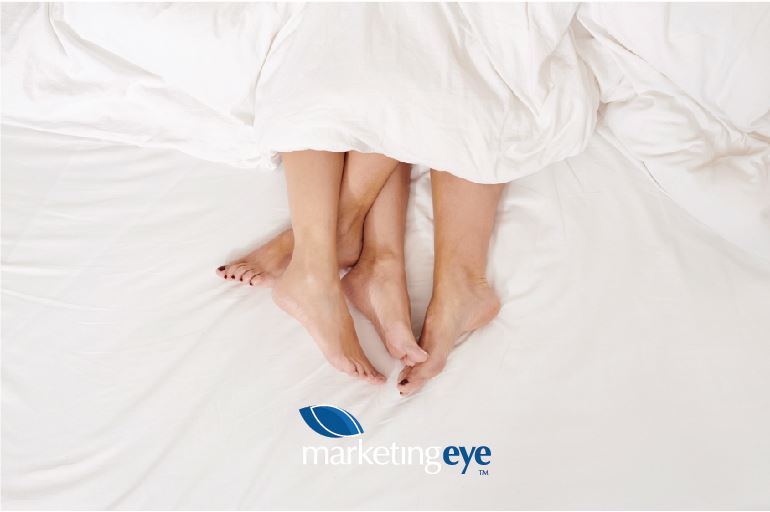 In an age in which sexuality is no longer taboo or even mysterious, should companies still be using sex to sell their wares?
The answer is yes, but with a major caveat: make it appropriate and relevant to the audience.

Sex in popular culture is boring
The idea of using sex to sell for pure shock value is dead and buried. We are no longer shocked. We have become immune to the sexualisation of society. It probably began way before Madonna released SEX back in 1992, but for my mind and through my era she is the one who is the modern day influence for all things mind-numbingly sexually stilted.
It didn't start off that way. Once upon a time, there was something alluring, even dangerous about watching Madonna straddle. Today, everyone from Katie Perry to Lady Gaga, Miley Cyrus and Robin Thicke are in on the action. The women will tell you they are pandering to cultural expectations. They will also tell you that they are not selling their souls; that by creating raunchy videos to go with their banal songs they are actually taking charge of their image and brand.
The general population is smarter than to believe that. We know they are attempting to use sex – or twerking – to sell their records and their manufactured image, but we don't care.
Why, because we are jaded. We see sexualised images everywhere from Instagram to Facebook to Snapchat; sexuality in social media has numbed the experience.
As for Robin Thicke, here is an interesting dichotomy. As a man, he doesn't garner the same criticism as his female counterparts. As a man in the music industry he is almost expected to exploit the female form. This is a double standard and worthy of its own blog by someone who is more in tune with sexual politics than myself.
I wonder if Thicke's video wasn't so sexualised whether the song would have been so popular. I doubt it. Thicke used sex to sell and it worked for him… for a short time. As a testament to his talent, however, his next album Paula was a dismal disaster.
When to use sex to sell
If you are Victoria's Secret, sex sells. If you are Lynx, sex sells, but it is used in a
humorous way
(to some). If you are Nescafe, the desirability of George Clooney sells. If you are a furniture retailer such as Gainsville, you can put an attractive woman on a couch, but it won't drive people to your stores, especially when you consider that women are the main buyers of household furniture (excluding) the television. Sex will not sell insurance, meerkats will.
Sex may not even sell cars anymore. Have a look at your car ads these days – they are all about machine performance or getting the family around.
And then there's Dove. They produced highly successful
"real beauty" campaign
, featuring stories from real women of all shapes and sizes.
The bottom line is we want reality (or humour) and we're happy to watch a sexualized ad, only when it fits the product or is done in an appropriate manner.
For anyone considering an advertising pitch it is crucial to know your product. You need to know your audience. You can't just use sex to sell your brand under the impression that any publicity is good publicity. It isn't. If you use sex incorrectly or if you misread your customers, you will do more damage to your brand than you ever thought possible.
Humour and celebrity
In this jaded, cynical, oversexualised-but-we-don't-care world the best kind of ads are the funny ones. They're even better if they have a face we know and love.
I love those
realestate.com.au
ads featuring Arnie. The latest one where he lists all he wants in a property makes me laugh every time I see it. And
Ricky Gervais
selling Netflix to Australian audiences for Optus is another clever marketing campaign.
There is a long history of celebrity ads that have worked. One of the latest is Matthew McConaughey's endorsement of Lincoln MKC. Sales are up 25%. The ad is a parody, but it works so well. Of course
Jim Carrey's
parody of this parody is even better.
It just goes to show that we don't need sex to sell. Our audiences are jaded when it comes to sex. Sex in advertising is no longer shocking or erotic and only works when it has relevance to a product. If it were me making the decisions I'd go for comedy or celebrity every time.