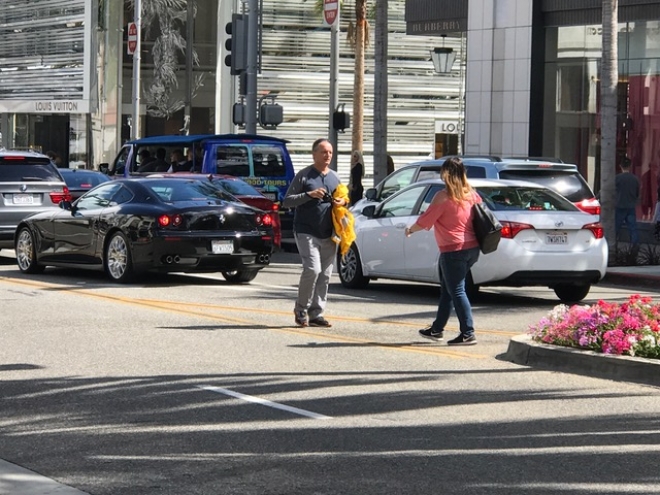 Did you make your last quarter sales figures - we didn't!
It's our first quarter conundrum that is making me scratch my head, and is starting to create some sleepless nights. In 5 years, we have never had a month where our sales figures didn't meet our projections.

I'm shocked, concerned, worried and trying to rack my mind as to why. I find myself looking for answers.


But the answer is quite simple. We as a company have become so lazy and so have some of our team members who are so used to inbound leads, that they have forgotten that outbound marketing actually exists. Basically, our inside sales team only takes orders, and unless that order is sold on the phone, they are put into salesforce and somewhat forgotten about.

It terrifies me to think that this is actually happening in my company and while I have been off working with technology projects to ensure that our company works harder, faster and smarter for our clients, I have left the inside sales team pretty much alone.

Fortunately, we have an inhouse Accountant who is on the ball, and one quarter is more than enough. We need sales and we need them now.

We are looking for companies where we can achieve the greatest success stories out of. One's that are looking for high growth returns, smart marketing outcomes and a company completely in touch with the latest in marketing technology and development.

For too long we have been doing it wrong. Picking and choosing who we would like to work with and with 30 inbound calls a day with companies wanting to work with us, we have been afforded something that many others have not. Today, it is to our detriment, and while we have long lived the rosy side of the sales funnel, it's time for us to change and adapt - fast.

At the airport I picked up a copy of Fanatical Prospecting by Jeb Blout and it literally changed my world. Why are we not like this? Sure we have lived in luxury due to a popular blog and digital marketing marketing strategy, but Jeb Blout is 100% right in everything he says in this very effective book that will change any sales persons life.

My job now is to coach my team about this new way (or old way) of prospecting - and winning.

We cannot just sit here because we have a won so many accolades such as Top 100 Marketers in the World, Top 100 Influencers in Entrepreneurship in the world, Top 10 Marketing Solutions Provider in New York and the list goes on and on. This year has been crazy as far as this is concerned.

While we are very, very good at writing marketing strategies - probably the best in the business, we need to start having the conversations with people that don't quite understand the value as yet to a good marketing strategy, implemented well.

Clearly we understand marketing, technology and our digital footprint is one of the best in the world. If you want to understand how far we have come, check out our two Twitter Accounts (marketingeyeaus and marketingeyeus) and LinkedIn, as well as this blog and our other blogs to see what impact we are having and why our influence is so great.

Our failure to do the things we teach our clients is disappointing - mainly from my end. Why did I not make this part of what we did sooner? And why have I not read this book before - it is brilliant!

We have a team of highly competent, talented and collaborative people across all disciplines that are forward thinking, tech-savvy marketers that can add value to any business; small, medium or large.

It's time to chat! Give us a call and let us know more about where your gaps in marketing are.