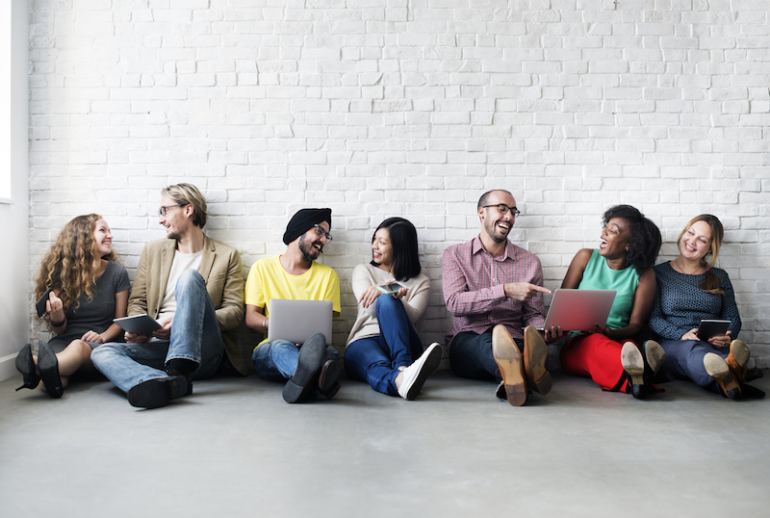 Deciphering the Contrast Between Millennials and Gen Z: A Vital Perspective for Marketers
The realm of marketing is in a constant state of flux, but one core principle endures: the paramount importance of comprehending and forging connections with your target audience. As we immerse ourselves in the digital epoch, this symbiotic relationship becomes notably intricate, especially when navigating the divergence between millennials and Gen Z. Although these two groups share certain commonalities, their distinct preferences and behaviors encompass a wide spectrum, profoundly shaping their outlook. Understanding these intricacies is pivotal for marketers striving to effectively engage with these generations.
Our exploration into the generational divide yields profound implications for marketers. To resonate with each cohort, marketers must adroitly navigate the distinctive traits of millennials and Gen Z, acquiring the skills to adeptly address these complexities. This aptitude empowers marketers to craft precisely tailored campaigns that arrest attention and foster engagement, serving as the bedrock of eventual triumph.
The Mindset of Millennials: Bridging the Gap Between Analog and Digital Worlds
Millennials, the trailblazers who matured alongside the digital revolution, straddle the fine line between a bygone analog era and the contemporary digital landscape. This unique vantage point underscores the adaptive nature of their preferences and behaviors. Renowned for their agility in embracing new contexts and integrating emerging technologies and platforms into their lives, millennials epitomize a flexible mindset.
When homing in on this demographic, marketers must acknowledge their proclivity for transparency and authentic connections. Brands that mirror their values, engage in genuine conversations, and offer personalized experiences are particularly alluring to millennials. Moreover, millennials highly esteem companies that demonstrate social responsibility and sustainability, aligning with their ethical sensibilities.
Gen Z: Pioneers of the Digital Domain
Born in lockstep with the progression of technology, Gen Z individuals have been immersed in a world deeply shaped by digital advancements. This pervasive digital influence markedly informs their interactions and behaviors. Characterized by their abbreviated attention spans, an insatiable quest for authenticity, and heightened intuition, this generation is a unique force to reckon with.
Effectively appealing to Gen Z necessitates an approach that is intuitive, intriguing, and innovative. Given their intimate familiarity with current social media platforms, brands must forge inventive methods to seize their attention. Authenticity stands as a paramount consideration, as Gen Z is adept at discerning brands that lack authenticity, potentially leading to disengagement.
Customizing Strategies: Navigating Toward Resonance
Marketers must grasp that understanding generational nuances is merely the preamble to a multifaceted challenge: devising strategies that resonate with both millennials and Gen Z. These bespoke strategies must not only captivate attention but also establish a personal rapport. The following guide illuminates the pathway to excelling in capturing the allegiance of these diverse cohorts:
Personalization vs. Authenticity:

While personalization is valued by both generations, their trajectories diverge. Millennials gravitate towards brands that echo their core values, whereas Gen Z seeks originality. The crux lies in crafting a message that harmonizes these distinct pathways.

Content Formats:

Millennials favor content replete with information, such as videos and blogs that invite deeper exploration. In contrast, Gen Z has acclimatized to compact content in the form of concise videos embellished with captivating visuals. Marketers must adroitly balance these content formats to ensure effective communication.

Communication Channels:

Each generation harbors its favored communication platforms. Millennials frequent platforms like Facebook and Instagram, while Gen Z leans towards TikTok, Twitter, and Snapchat. Marketers should cherry-pick channels that resonate with their intended audience's habits for both current and future digital campaigns.

Causes and Impact:

Both cohorts exhibit social consciousness, albeit with varying degrees of engagement. Millennials tend to align with brands championing social causes, whereas Gen Z directs its focus towards businesses that tangibly influence society. Crafting a campaign that resonates with both groups, despite their differences, is pivotal.

Interactive Engagement:

Gen Z thrives on interactive online activities such as polls, quizzes, questionnaires, and challenges. Conversely, millennials appreciate content that fosters dialogue. Marketers must adroitly integrate interactivity to bridge the divide between these generations.
Empowering Marketing Excellence: The Marketing Eye Approach
At Marketing Eye, we are proactively embracing the diversity inherent in these two generations and their preferred modes of communication. Our proficiency in assimilating these insights empowers us to craft intricate marketing strategies that foster rapport. These strategies ensure our campaigns are custom-tailored to resonate with and captivate our target audiences, thereby fueling success.
Our steadfast commitment to innovation, transparency, and strategic prowess equips us to navigate any disparities. Marketing Eye is equipped to guide you toward achieving marketing supremacy, effectively addressing the dichotomy of audience preferences. Learn how our strategies can adeptly position your brand in this dynamic era by reaching out to us today.