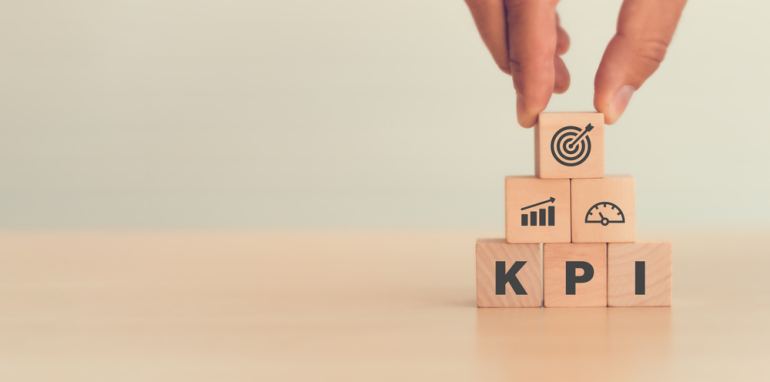 Critical performance indicators that every marketing team needs
Written by Struan Thomson
Evaluation and adaptation to changes are one of the most important aspects of a marketing campaign. Any successful marketing team will assess their campaigns regularly to ensure they reach their maximum potential by altering and adapting their plan to adjust to any issues that may arise.
When evaluating campaign success, marketers use a range of key performance indicators (KPIs) to get metric values of how their campaign is tracking in certain areas and identify any changes that need to be made to ensure success. Here are seven of the most critical KPIs that every marketing team needs.
Return on Investment (ROI):
One of the most used KPIs and arguably the most critical measurement of a campaign is the return on investment. ROI is subtracting marketing expenses from sales growth and dividing that by the marketing cost. By calculating your ROI, your marketing team can estimate whether your campaign is successful and worth the resources you are allocating.
Customer Acquisition Cost (CAC):
CAC refers to the customer acquisition cost, the amount of money it takes to convert a potential lead into a customer. This metric ultimately allows businesses to determine how much money to spend on attracting customers. They can adjust their campaign if they are spending less and not making a profit. Another metric closely related to customer acquisition cost is the Customer's Lifetime Value.
Lifetime Value of Customer (LTV):
The lifetime value of a customer, also referred to as customer lifetime value (CLV), is a measure of how much revenue a customer will bring over their lifetime by continuing to make purchases from your company over their lifetime. LTV is a statistic-based estimation which can be determined by analyzing the total revenue generated by a customer, the average total profit from them, how often they purchase and how many times they bought. LTV is used in conjunction with CAC by marketing teams to determine whether their marketing model is successful. In a successful model, the LTV will outweigh the CAC, whereas an unsuccessful model will have the CAC outweighing the LTV. If the CAC does outweigh the LTV, then a successful marketing team would ensure that they adjust their campaign to maximize their potential for success.
Website Traffic:
Website traffic refers to the total number of users who visit your website. Website traffic can be measured over periods to compare and analyze whether you see an improvement in website traffic across your campaign.
Conversion Rate:
The conversion rate refers to the percentage of visitors to your site who completed a specific desired action. This action may be purchasing a product, signing up for a service, or following through to another webpage. Conversion rates can be calculated by taking the total number of conversions and dividing them by the total number of interactions during the same time frame. For example, if you had 1000 interactions with 100 conversions over the same time frame, then your conversion rate would be 10%. By determining the conversion rate of your campaigns, you can compare each campaign's performance and measure each one's success in comparison to the other.
Social Media Engagement:
Social media plays a prominent role in marketing, and one of the primary KPIs for social media is social media engagement. This can be measured by tracking your social media posts' likes, comments, shares, or views over a period. This will allow you to understand whether your engagement has gone up over time during your campaign and ultimately determine the success of your social media posts. If you are still looking for improvement in your social media engagement over your campaign, you should adapt to ensure you meet your desired results.
Return on Ad Spend (ROAS):
Return on ad spend refers to the revenue your ad campaign generates compared to every dollar you spend on the ad campaign. This metric is usually presented in a ratio. For example, if you made $5000 on every $1000 you spent on advertising, then your ROAS would be 5:1. ROAS is an excellent measurement of the effectiveness of your advertising as you can determine if you are spending too much on your campaign's advertising and not achieving satisfactory results.
At various stages of your marketing campaign, you should be measuring and evaluating the campaign's success to ensure you can make changes and adapt to create the best possible results. By utilizing these seven KPIs, your marketing team can effectively measure the effectiveness and results of your marketing campaign, allowing you to determine any changes that should be made throughout the campaign to ensure you maximize your success.