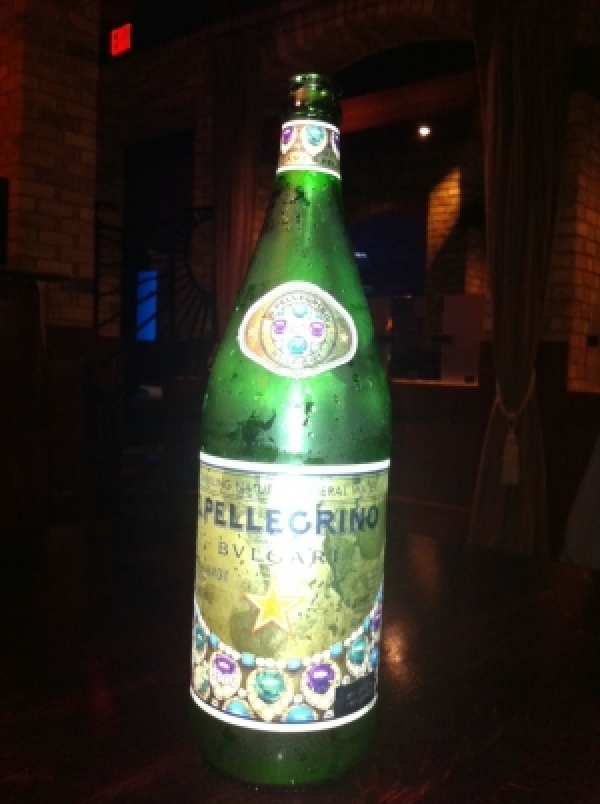 Co-branded Sparkling Mineral Water - Bvlgari and Pellegrino
I have to say that I really like this. Jewellers adorning my favourite sparkling mineral water. Pellegrino is a high-end quality sparkling mineral water and of course, Bvlgari is one of the most fashionable, high-end jewellery companies in the world. The perfect combination. Diamonds and sparkle.

Mellissah Smith, Atlanta.