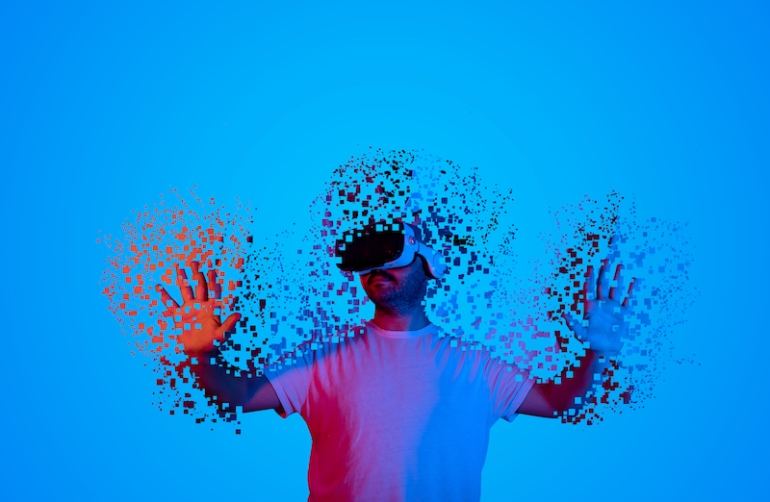 CMO's must have a strategy for the metaverse - here's why
The metaverse is a virtual-reality space where users can interact with on an immersive, digital environment populated by virtual avatars representing actual people. With the rise in metaverse consumption, companies should utilize their metaverse marketing strategies. The metaverse is going to be a powerful way for your company to market itself, and it is extremely critical to have a strategy for the metaverse, and here's why.
The Metaverse Will be the Next Major Marketing Channel
Many see the metaverse as the successor to the Internet as we know it today: a digital mirror of our reality encountered as a persistent and synchronous experience in both augmented and virtual worlds. These experiences will be interoperable, which means they will be able to be translated from the digital to the physical world and vice versa. This means companies can improve its reach significantly via this new technology.
Brands Are Already Using the Metaverse to Engage Audiences
The metaverse marks a shift away from traditional advertising and toward the creation of brand experiences that are more engaging, intriguing, and less intrusive than standard advertisements.
This includes releasing a digital version of a new product or experience, creating a game or a performance on a virtual space, or inviting audiences to a digital world. For example, Fortnite has hosted several online concerts which allow users to attend virtually. Artists such as Ariana Grande, Marshmellow, and Travis Scott have all performed on gaming sites. Travis Scott's performance reached up to 12.5 million live viewers. The digital world is providing a potential new revenue stream, which can also translate into real-world sales and income.
The Metaverse Creates More Personalized Experiences
The metaverse is unique to each user, brands, and artists, in which it offers more personalized, meaningful experiences to fans. The metaverse also reaches across many other industries including film production, TV broadcasts, brand experiences, education, corporate conferences, and communication.
We're already seeing augmented reality (AR) and digital graphics take over our daily lives — for example, televised events are employing AR to energize the spectators and bring artists into the arena. Even when users aren't consciously joining the metaverse, virtual content is already becoming a prominent feature of branded experiences.
Technology Innovation Will Power the Future of the Metaverse
The disguise program is intended to assist developers in planning, creating, and sequencing of immersive environments. Many of the challenging nuts-and-bolts aspects, such as color and spatial calibration, are automated to assure accuracy and to fulfill an ambitious artistic vision. It is extremely important to remember that we are only at the beginning of this incredible technology. While many questions don't have answers yet, incorporating the metaverse is going to be crucial for the future of businesses. Attempt to adopt the technology and see what works best for you, and what doesn't. If your company stays ahead, you will be at the greatest advantage.
Incorporate NFTs Within Your Metaverse Marketing
Non-Fungible Tokens (NFTs) refers to digital assets that can't be exchanged for any other asset of the same type, and NFTs are currently the talk of the internet.
The metaverse requires businesses to rethink their marketing strategies, but the pandemic has already done so. Now is the time to act. Embracing a continual evolutionary mindset while following the processes stated above will bring you to the proper possibilities that can provide more and more value to your consumers.
The metaverse is not going anywhere and is expected to be more popular in the future. It is extremely important that your company incorporates metaverse marketing and has a plan for it. This technology is the future, and you are going to be at disadvantage if you don't start thinking about the meta. If you have any questions regarding your marketing strategy, reach out to one of our marketing executives at Marketing Eye today!