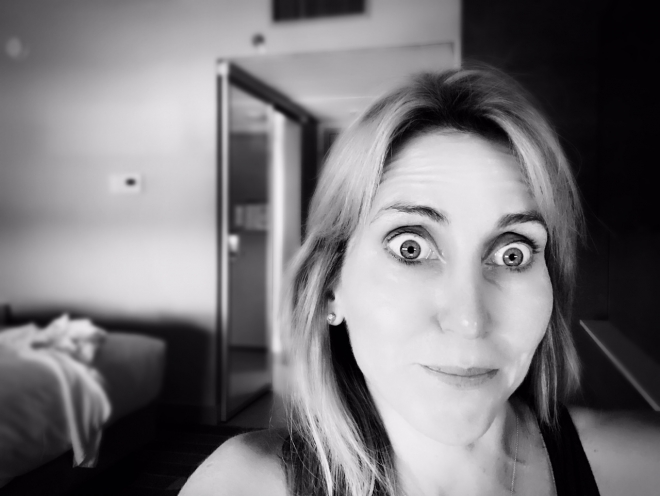 Change it up, reinvent what you are doing and expand your market
My flight was delayed from Atlanta to Los Angeles and it didn't matter. I was in high spirits, drinking sparkling mineral water in the Amercian Airlines Lounge and writing down my ideas of how I would now change the company's business plan in highsight of the first quarter of this year.

I am inspired beyond belief and like many entrepreneurs, having the motivation to kick goals, climb any mountain and put on a brave face even though you may be scared shitless - is something that comes very naturally to me.


I've realized the power of mentorship in the past few years, more so than ever before. The reason is that even though I have always been fortunate enough to have mentors, and possibly would not be where I am had I not had them earlier on in my career, it is only now that through maturity and experience, I am able to use that 'other point of view' and truly make something out of it.

Life is meant to be lived, enjoyed, shared and all of that. We know this and most of us believe it, but not all of us live it. I live life, no question. I have achieved more than I ever imagined and it looks like that will continue. But it is what I haven't focused on that is really what will define me and I am glad that finally I have taken stock and tried to balance it all out. I am failing in my first-time pursuit, but that's ok. I can try a lot harder and if I really want it, I know that it is very possible.

Where I am fragile, I have learned to get rid of the noise. Where I am strong, I have learned to share. Where I need to improve, I am open to it and I actively seek to achieve a better version of myself.

Unlike many women today who have a fascination with beauty, it was sorely missed on me. I have never cared to be 'beautiful' in looks. I will never go down that path of changing my appearance or as they like to tell themselves, 'enhancing it'. I get that someone might want to change one thing about themselves, but when one becomes two and three and as much as possible - they are not looking in the mirror and appreciating the person they are. They no longer like themselves and believe that through these changes, people will like them more, or compliment them more. I understand the need for adoration - although, that too, is not something I seek. I don't need a compliment from any person, but I do need my own approval that I am always doing the right thing. Of course, I am human and that is not always the case. If I can pull myself up and make myself more accountable, than I am a step closer.

I have dreams and goals that are both personal and professional. Both have equal gradings, however at some stage, I know personal goals are far more important.

Some steps I have made this year have shocked a lot of people, but they are to live life by my definition and not someone else's. I have stood up for people being bullied in the media or in life, regardless of whether I believe in their policies or everything they do. Someone always needs to be on your side and you never know if someone actually realizes that. Just in case, always put your hand up. It doesn't matter who decides they want to talk about you because of it - because whatever they are saying is their problem, not yours, and it is none of your business.

We are always going to go through life challenged. It doesn't matter how much money you have or how tough you are doing it. It's how you handle those challenges and keep yourself motivated and positive that will see you through.

I can't help but sit here in my hotel room and be thankful for everything that has ever happened to me. It has made me who I am today. I know that I am more caring, loving, thoughtful and conscious than I was 10 years ago, and only those lessons in life have allowed me to evolve in that way.

I will continue to put my best foot forward, and try new things. Push myself out of my comfort zone and ask for help if I need it. I know that challenges make us stronger and more resilient - and that is only going to help me in old age.

Marketing Eye Atlanta has put a skip in my step in the past few weeks. We have worked together. It has been nice being in the business and not just working on it for the past 2 weeks. I have learned a lot and tried to approach things differently, even though at points of time I realized I had to consider the hard decisions.

We have new people joining our team who bring new skills to the table. This will only make us better, stronger and more capable of delivering more than ever before.

Our oldest (longest serving) team leader said to me in Atlanta the other day, that instead of someone checking in on me when I am so busy developing software, why don't he take the responsibility off my hands. I wanted to cry. I felt as though this man that started with me so many years ago, that I took a chance on, has stepped up to the podium. I couldn't be happier. And his colleague and partner in crime, she too has stepped up like you can never imagine. The entire office works as a team. They have spirit and respect, loyalty and ability. What a great platform to get to the next level. Thank you Atlanta for giving me this very special team, who I adore.