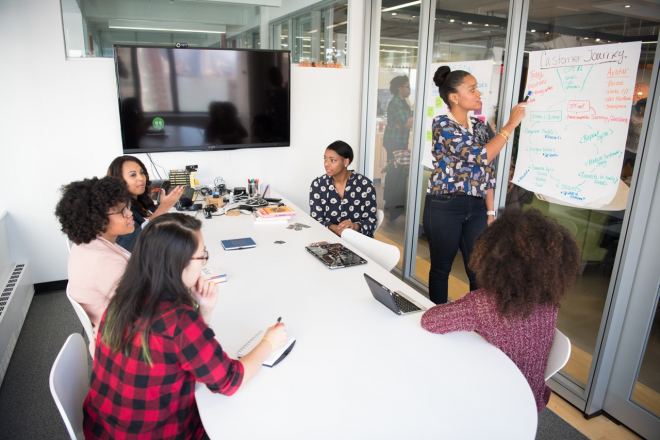 Buyer Personas: The Key to Understanding Your Customers
Imagine receiving a gift from a friend or significant other that didn't match your personality, style or tastes-- it just wasn't "you." It forces you to question how well that person really knows you.
Unfortunately, companies waste precious revenue on marketing strategies that produce a low ROI merely because they don't know their customers.
To understand core customer groups, it has become a standard for marketers to develop buyer personas to recognize the individuals they are marketing to. Until you determine this information, you can't be confident that your offerings and messaging are going to be successful.
Buyer personas are fictional representations of your ideal customers based on real data about customer demographics and online behavior as well as your educated speculation about their personal histories, motivations, and concerns.
You will likely have several personas, and it's important to establish a persona for everyone. Begin compiling your data by asking the following types of questions for every category:
Who are they?
Asking questions about the customer's personal background can help you relate. Go a step further by "humanizing" your persona with a name and image. Doing so tends to elicit our emotional, empathetic side, rather than viewing the customer as a number of a spreadsheet.
Demographics including gender, age, and education.
Are they married? Children?
Do they own or rent their place of residence? Where is it located?
What are their hobbies and interests?
What is their occupation?
Considering the average adult spends 40 hours per week in a job, it's essential to collect insight about your persona's career.
Data including company size, industry, location, and title
Are they in a supervisory position?
What are their responsibilities? What skills are required to succeed?
What tools are required when performing their job?
How many years of experience do they have?
What do they do on a daily basis?
What activities do they participate in?
Who are they interacting with?
What decisions are they responsible for?
What are their priorities?
Do they commute to an office? Do they frequently travel?
What are their pain points?
Knowing what your persona considers to be challenges or hindrances will equip you with the knowledge you need to position your business in a way that is beneficial or helpful to them.
What are the primary challenges they face?
How often are those issues faced?
How do they deal with those challenges?
What do they value and what are their goals?
What do they consider essential factors in a purchasing decision (price, popularity, features, etc.)?
What are they trying to accomplish?
What motivates them to achieve their goals?
Where do they seek information?
Identify the primary sources they use to collect in their research in the purchase decision process. These questions can help you gauge how internet- and tech-savvy your persona is.
How do they prefer to communicate with others? (i.e., email, text, call, in person)
Which social media platforms do they prefer?
How do they prefer to consume information (formats, mediums, channels, etc.) and what websites or media outlets do you visit regularly?
The process of developing buyer personas might seem tedious, but it's this piece of the puzzle that will pave the way to a successful marketing strategy.