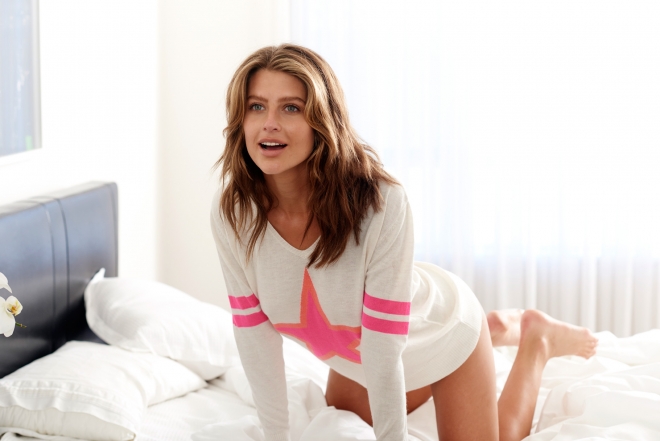 Being a successful fashion designer is about knowing the numbers
For those interested in becoming a fashion designer, an Australian iconic cottage industry fashion designer has one pearl of wisdom that will change your life - know your numbers.

Having grown up in a family dedicated to retail and design in the furniture industry, well-known fashion designer Sophie Moran at first thought she might want to become an interior designer and pursued this passion straight from school to College.

It seemed like the normal thing to do when you love design and you have a family who had built one of the most successful furniture businesses in the country.
The Moran family is synonymous with style and design
Being one of two children to the patriarch of the Moran family, Sophie thought that given her brother was headed towards the family business, she would take her love of design and become an interior designer.
This dream took another direction after spending many years in Italy, and seeing the beautiful fabrics and in particular, lingerie lines that adorned many of the boutique retail stores. The detail in the design, and the quality of the fabric gave Sophie Moran a change of heart, and when she returned to Australia, instead of forging a career in interior design, she decided to become an entrepreneur and start a lingerie line. At first just selling to friends and family, it was the meeting with large retailer David Jones that ignited Sophie to take action. An opportunity of a lifetime to sell into Australia's biggest retailer, found her creativity and sense of business collaborate and just 10 minutes before the meeting, she had organised a bunch of girlfriends who were models to turn up to the meeting and conduct and inpromptu fashion parade for the buyers. The rest was history, and her first big order was to the number one retailer in the country. Not bad for someone who thought she would do interior design complementing the family business.
Think fast, and action even faster
With the order in her hand, Sophie had to think fast, and action even faster. She didn't have a manufacturer and needed to source one to fulfil her order. As it played out, Sophie soon realized that this kind of pressure was what she was born to thrive on, and like a true fashionista, her designs which were not like anything else on the market, using colour and style that steered far from black, white and neutral. Instead, expect fuschia pink, aqua, latte and cream lingerie that was sexy, youthful and designed to fit.
Love would take Sophie back to Italy, and the sell-out designs would be forever deeply entrenched in the mind of the market. After a few more years in Italy, Sophie returned to Australia and once again found herself wondering in the world of fashion. She was offered a role in Bendon in New Zealand and took that up, ever the wanderlust and ready to work for one the biggest lingerie companies in the world to hone her skills and understand the business a little better.
Cotton On was her biggest learning curve
A little homesick and another offer to work in fashion at Cotton On, was by far her biggest learning curve and the one that in many ways made her understand all the elements of being a fashion designer. The beloved Cotton On brand is a business like no other. When you are a designer, you are required to understand the numbers. What is selling, where is the biggest profits, what fashion items work where and when, and the entire production cycle. Sophie was in heaven. This role was not only exciting, but she realized the thrill of understanding the numbers and not just being a designer.
It was after trying to buy cashmere sweaters for Melbourne's cool winters, that Sophie found that nothing seemed to fit and look flattering. Everything appeared to be made for the supermodel body, and designers had forgotten that there are so many body shapes to cater for.
Putting her knowledge to the test
Putting all of her knowledge to test, and betting the farm, so to speak, Sophie left a job she loved and was passionate about to start her own label. The label that bares her name was at first sold to friends and family, and now is in retail stores in Australia and overseas. She still works out of her home, and has kept everything manageable, but knows that hard work does pay off. Working seven days per week can be draining, but when you are doing what you love and it's paid the mortgage, you realize that something must be going right.
Each season, Sophie brings out new, edgy designs along with the faithful love hearts that her brand has been built on. The fabric is something that Sophie herself loves to wear, and is flattering for all sizes, which was really what the brand was all about in the first place.
You can buy Sophie Moran clothing on
www.sophiemoran.com.au