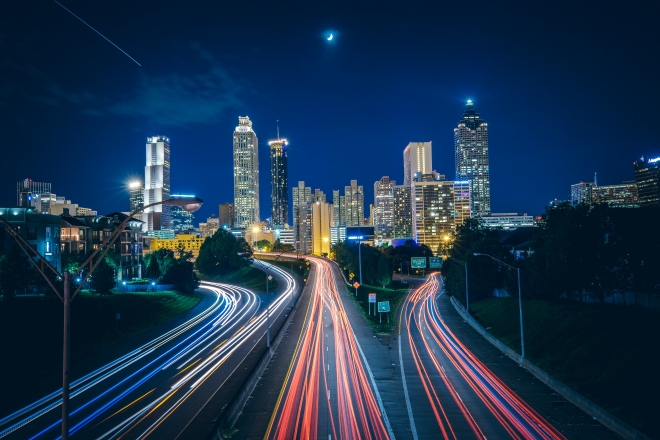 Atlanta's Biggest Business Conundrum
When I first opened an
office
in Atlanta I had no idea just how big the state of Georgia really was. While everyone knows Atlanta hosts the busiest airport on the planet, it also is the fourth largest home to Fortune 100 companies in the country.
Many people have a few things to say about the Trump Presidency, but from first hand experience, and the recent drop in company tax, I can safely say that in the 5 years we have been here, there has never been a more buoyant economy. With so many jobs available to people seeking to be employed, and businesses starting up, it's an exciting time in America.
In fact, the rise of new industries in Atlanta has created a buzz for the region, and there appears to be a lot of excitement on the ground – and so there should be.
Atlanta is the quiet achiever. It is a big city, with so much to offer the people who live here, and housing is affordable. The Universities are some of the most prestigious in America, and the people have a great attitude about doing what they can to "Make Atlanta Great Again".
However, one of the biggest conundrums that Atlanta faces is the ability to rise high, and expand what the city is capable of. It is not a tourism destination, and not the first city on most people's lists to visit. That is not going to change unless investment is made into creating landmark tourism attractions for the city.
Additional to that, training and development needs to be a priority. University is great, but it is the on-the-job experience that really helps people learn what it is like to work in the real world and the fact that KPI's need to be met when you get a job.
If only Atlanta boasted the largest free training platform in America, where a custom-built business taught people for free how to do the jobs that they seek to be employed in, and paid for public transport for each of these people to get there. In fact, give them meals as well, and introductions to companies where they can make a difference.
There are so many people wanting jobs out there, who have some basics right, but not enough to be employed and that needs to change. We need to do more to make Atlanta America's hub for the best employees in the United States.
I am very passionate about this adopted city and what it has to offer, that's why I expanded my
Marketing Eye
to Atlanta. I see people succeed and I also see people who try very hard to get roles and are constantly knocked back because hundreds of people are going for the same jobs.
It's time that Atlanta takes employing locals into their own hands, creating the biggest employment community in America. What do you think?
Interested in starting your own business in Atlanta?
Learn more here.
962,085
Small Businesses
164,681
Small Businesses with Employees
797,404
Small Businesses without Employees (Nonemployers)
1,500,510
Workers Employed by Small Businesses
(source: sba.gov)