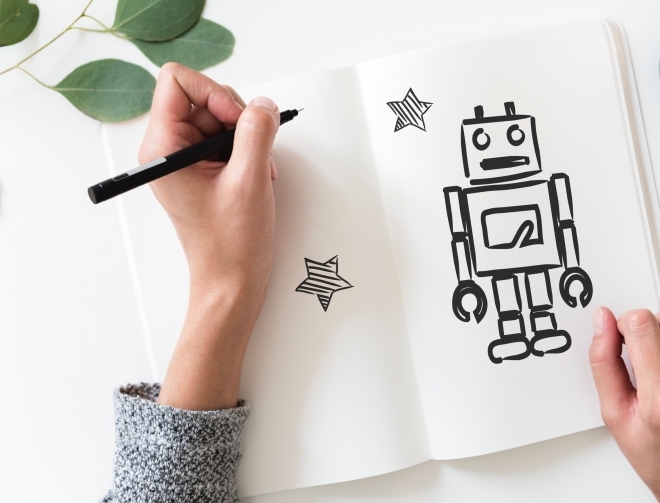 Are Robots Taking Over Marketing?
You may have read that robotic technology is making its way into the marketing industry, and it is. Within the next 2 years, Marketing as a profession will change so much that everyone will need to start from scratch. Unfortunately, the companies that are still selling the same old marketing skill set will be closing their doors.




Marketing has evolved. With the rise of AI, machine learning and big data, technology is more accurate and efficient than human beings. Robots won't eliminate the need for markers as we will still be needed to write marketing campaigns and drive outcomes. Where we won't be needed is in the place that takes us the most time, conducting the background research and gathering the metrics.

The rise of this kind of technology is a bit terrifying not only to marketers but also to marketing media. What does this mean for their jobs? Smaller pages and therefore fewer jobs? How will they stay relevant? Unless marketing media disrupts itself, they too may find themselves with redundancy packages.

I'm not afraid of innovation. I am excited by it. Having been in the marketing space for over twenty-five years, I know the industry changes. Instead of scaring marketers, this kind of change should be making them very excited for the future. They may have to adapt and learn new skills, but doing keeping up with the trends and moving forward with the future will keep them engaged and most importantly relevant.

Every business needs to set KPI's around their marketing activities. Many marketers reject the idea of an audit for fear that it will prove they missed something along the way. I say that is ridiculous. When someone finds a gap in your process, embrace it, learn from it and take on new skills to improve what you are doing for the organizations you work for.

Don't waste time worrying about something you can adapt to. Knowledge is power, and by welcoming the new will take you to a whole other level as a marketing professional.

If you are stressing about your jobs place in marketing, start researching what is to come. Be ahead of the game and find new ways that you can grow your skills. Enthusiastically read about new technology developments and campaigns that are working for companies in the market. Watch the leaders and begin to pave your own way.