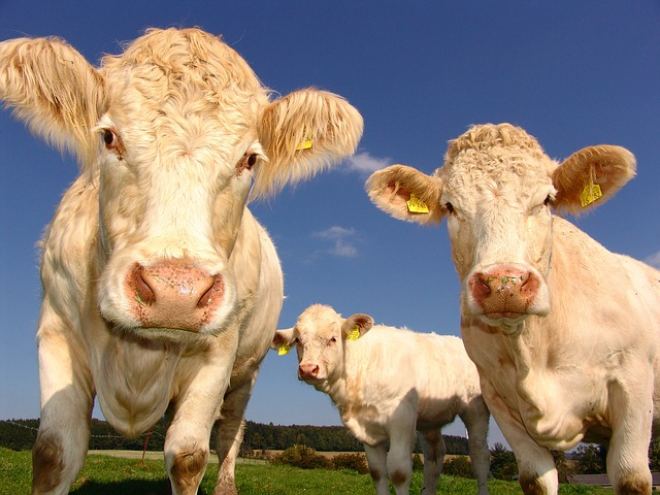 Agricultural Marketing and Why We Need it
The word "consumer" is usually associated with people who buy things and participate economically. But what about the goods you literally consume? As technology and environmental processes change and evolve, so do our choices in food products and where we get them from. That's where agricultural marketing comes into play.
What exactly is agricultural marketing?
According to the National Commission of Agriculture, agricultural marketing "is a process which starts with a decision to produce a saleable farm commodity, and it involves all the aspects of market structure or system, both functional and institutional, based on technical and economic considerations, and includes pre- and post-harvest operations, assembling, grading, storage, transportation and distribution."
In simpler terms, it's how farm products s get from the field to your table plus all the economically sustainable and environmentally responsible activities in between. These techniques are used at every level of agribusiness from farmers to agricultural distributors and manufacturers to government agencies. Think of the words you see on grocery items at the market, words like "organic" and "ethically-produced." These are all standards put in place by the Agricultural Marketing Service division of the USDA, to inform consumers and companies about the kind of food they're buying.
Why should anyone care?
In the last 100 years, the global population has almost tripled and food demand has increased with it. In a study cited by Harvard Business Review researchers suggest that by 2050, it's expected that food demand will increase anywhere from 59% to 98%, even though output continues to decline due to climate changes.
Most agricultural products are perishable, meaning that if they aren't sold by a certain date then the money put into the harvest is wasted. And as prices fluctuate and change with the climate, a wasted harvest can result in the loss of millions of dollars. Expired products are also a liability; if distributed, companies are left dealing with sick consumers, possible lawsuits, and public relations issues.
As a company, you want people to know and trust your brand, to build a loyal and mutually beneficial relationship with your target audience. However, it can potentially be difficult to distinguish between brands when it comes to items like broccoli. Agricultural marketing includes branding and just like other marketing practices it helps the consumer choose your company over the competition.
Different farms and companies also employ different food production methods. When not all food is the same, it's important for consumers to be aware of what they are putting in their bodies before making a decision to purchase.
How do I use it?
The first step is complying with federal and local agricultural standards. It's important to understand the legal requirements of agricultural marketing to avoid potential liability issues later in the process.
Next, a strong marketing strategy is important for any business. When it comes to reaching your full marketing potential, outsourcing to an agency can help push your company past other competition. At Marketing Eye Atlanta, our trained marketing specialists are trained in all facets of the marketing mix and experienced in a wide variety of industries. To speak with one of our marketing managers, contact us online or call 404-626-8070.