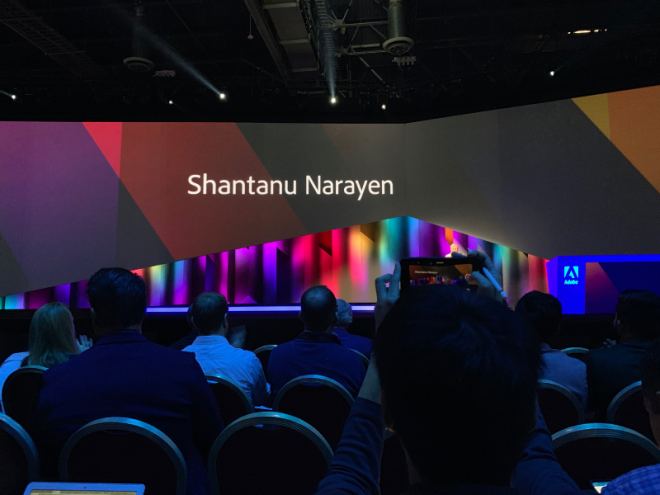 Adobe Lifts Lid on Digital Transformation
Adobe's transformation from desktop to the cloud was cemented at this weeks' Adobe Summit held in Las Vegas.
With CEO, Shantanu Narayen, showing the same charisma and showmanship that made Steve Jobs famous, he not only put the 17,000 marketers, creatives and technology experts through how big of a transformation Adobe has undertaken, but also showed the roadmap that the company uses itself.

Adobe unveiled the latest Adobe Experience Cloud innovations from the Adobe Experience Platform to their newly launched Adobe Commerce Cloud and Marketo Engage.

Taking the crowd through the paces, the Adobe CEO with some assistance from others on the leadership team, showcased just how far Adobe has come and why they now sit at the top of every marketer and creatives list.

However, it was the new strategic partnerships with ServiceNow, Microsoft and LinkedIn to accelerate Customer Experience Management (CXM) across enterprises, that had marketers in the room salivating at the mouth.

Narayen also somehow had marketers not feeling nervous about the inclusion of AI and machine learning in all Adobe products in the form of Adobe Sensei. Their jobs won't be in jeopardy, at least not at Adobe where they are actually employing more people, but will in fact ensure that they all adopt the mandate of enhancing the customer experience across every touchpoint.

Showcasing just how in touch Narayen and his team at Adobe are with the customer expectations, he acknowledged that product cycles were too slow to keep up the pace.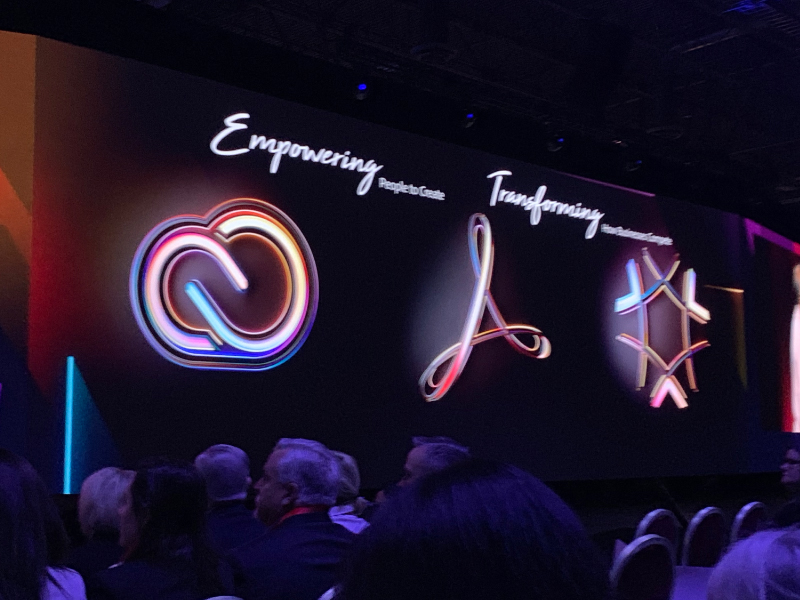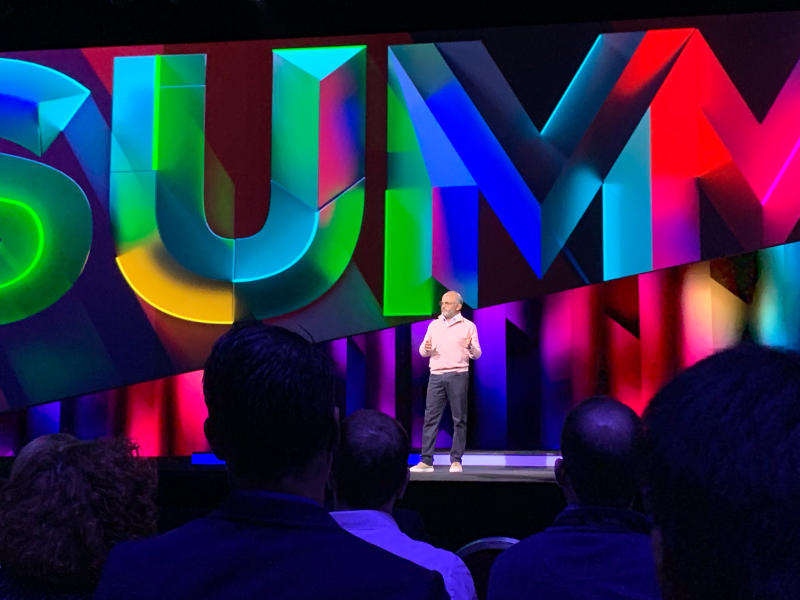 "We realised that despite all of our success we had a unique opportunity to completely re-imagine the creative product ecosystem. Our business model as well as our engagement with clients. So we decided to turn our multi-billion dollar creative business on its head. Innovate at a faster pace and move to a subscription based business. It was an entirely new way to reach our customers with creative cloud. The decision profoundly impacted and changed our relationship with our customers."

"We deliver a personalised customer experience at every touchpoint and in the end we became a more successful company."

"This digital transformation had to be an imperative for the entire organisation. So at Adobe we create a new data driven operating model. What made us successful was not just the framework but the process. During this process, we built a D-Dome dashboard, that's a single source of truth that has democratised the data and shifted the discussion."

Adobe's focus on insights and actions is not "new-speak" for marketers but it reinforces the importance of metrics, KPI's and reporting that can be viewed in real-time from one single interface.