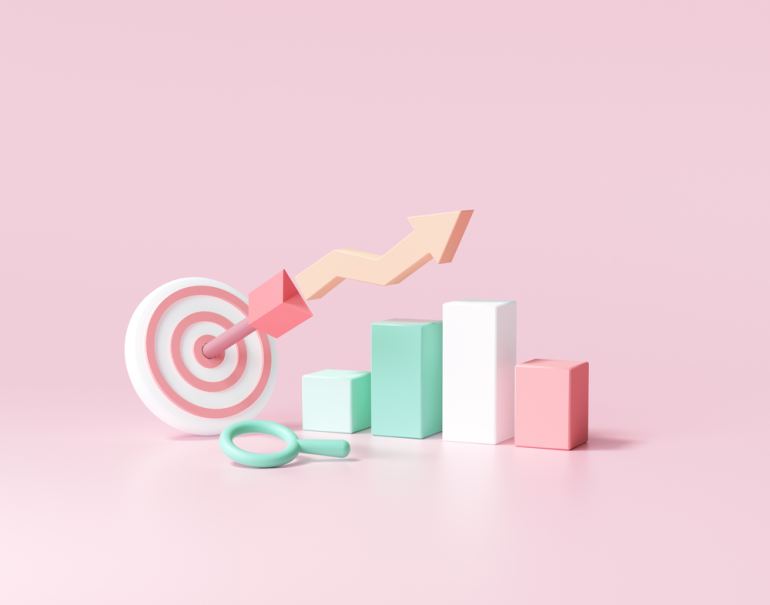 A marketing strategy example that you need to see
A marketing plan includes various marketing strategies across different channels to achieve the goal of your business. Most people don't understand the difference between a marketing plan and a marketing strategy. A strategy will help you to set and achieve your goal, while a plan will help you achieve and evaluate your goal. Choosing the right strategy should be your priority in making a winning marketing plan.
You may ask how to have an effective strategy? First, let's have a look at the successful marketing strategies of Pepsi Cola.
Although Pepsi Cola is one of the most well-known beverage companies today, it has been through as many failures and triumphs. Dating back to 1893, a pharmacist named Caleb Davis Bradham started his new business by selling "Brad's Drink." Unfortunately, the business went bankrupt twice due to the shortage of sugar and the Great Depression. It was not until 1961 that "the Pepsi-cola Company" we know today started to take form.
Pepsi's marketing strategies, like investing in celebrity endorsements, have helped the company to take the leading role in its industry today. Lets take a look at Pepsi's marketing strategy and what we can learn from it.
Analyze your marketing goal
The best way to make an achievable goal is using the SWOT analysis: Strengths and Weaknesses (your resources) are the internal factors; Opportunities and Threats (competitions and market) are the external factors that may influence your implementation of goals.
Pepsi Cola hit the market 7 years after Coca-Cola did. In other words, this business would share the market with a powerful brand. Capturing customers was Pepsi's most crucial goal. Therefore, Pepsi's competitors' prices and customer demand are the main factors that determine their pricing strategies. The company encourages bulk sales, making the price of higher volumes of Pepsi cheaper per ounce than smaller volumes.
Choose your brand persona
To find a place in the market, Pepsi Cola had to make itself stand out, starting from the logo. Since 1940, Pepsi Cola has kept changing and promoting its brand. The first logo of Pepsi looks like the classic logo of Coca-Cola, but now Pepsi has a new and unique logo that can differentiate itself from Coca-Cola. In addition, Pepsi created new slogans and jingles, like "you've got a lot to live, Pepsi got a lot to give," and "the new soda on the block." These strategies shaped Pepsi into a new brand with a vibrant personality, making Coca-Cola a bit out-of-date.
Starting from New York, products of PepsiCo are sold to customers in over 200 countries. The brand has built a great partnership with retailers and grocery stores. Besides, they also have contracts with popular fast-food chains such as Wendy's, Pizza Hut, and Taco Bell. If your company doesn't have a scale like PepsiCo, cooperating with a celebrity to be your endorsement can also be significant. Pepsi relies a lot on the celebrity effect. In its first endorsement, the team hired Micheal Jackson in their "New Generation" campaign, making the soda a drink for the new and young generation. Like how Pepsi has used corporate sponsorship and celebrity effect, you can find a partner that suits your brand value.
Establish who you want to reach
Firstly, you need to figure out your significant customers' persona. Pepsi Cola has focused on the younger generation. Meanwhile, they found different channels that their potential customers are on. In most cases, Pepsi chose the medium that families or friends would gather, such as the Superbowl half-time show. This show brings about 100 million viewers annually, reminding customers that sharing Pepsi Cola is an irreplaceable activity at significant events or festivals. Each year in China, the advertisement for "bringing happiness home" plays on the main program of CCTV, making Pepsi Cola a propitious drink to celebrate Chinese New Year.
Moreover, Pepsi didn't solely promote their products through advertisements; they told stories to share emotions with different people. In 2021, their spring festival marketing "taking music home" has expanded the penetration of their products from dinner tables to every aspect of Chinese people's life.
As we live in the digital era, social media has become an essential platform for connecting people and providing information. Pepsi Cola's success is based on its campaigns on social media and celebrity endorsement. To make Pepsi "social" in the Chinese market, PepsiCo has upgraded four auspicious beast new year theme cans, making Pepsi Cola a blessing gift in Chinese New Year. Meanwhile, it cooperated with WeChat to make its logo on WeChat Red Pocket, making this brand memorable.
This example shows us that the right marketing strategies can bring your business profits and prestige. In addition, building a solid brand and connecting with your customers using the right technology can accelerate your marketing process.

Image Source: Shutterstock_1913595385