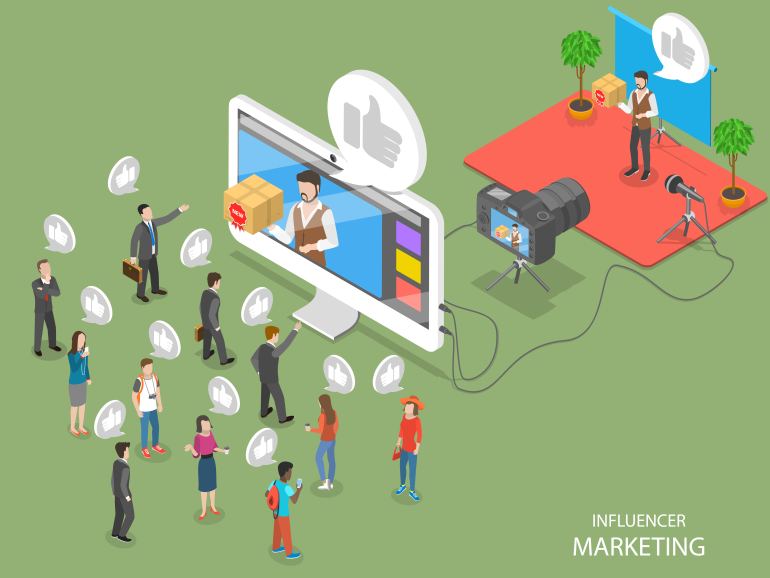 A Guide to Developing Your Influencer Marketing Strategy
Written by Oktavianisa Amalia
If you've been on Instagram, Tiktok, YouTube, Twitter or Facebook recently, you've probably come across influencers. Perhaps you've seen a fitness vlogger promoting workout gear or a beauty blogger promoting a new night cream. Influencers persuade a target audience to buy a product or service by leveraging their knowledge of a topic.
Companies are increasingly looking for "everyday" influencers that produce authentic content and engage personally with their followers, as they are more likely to drive a greater ROI. This article will help you figure out if influencer marketing is good for your company and how to implement a successful influencer marketing strategy.
What is influencer marketing and how does it work?
Influencer marketing is the promotion of a brand's products or services on social media platforms such as Instagram, TikTok, or YouTube by a well-known user or public figure. These influencers are well-known with large followers who identify with or trust their opinions. Influencers may sell their products directly through their platforms or use their following to promote other businesses. The global influencer marketing industry has grown from $1.7 billion in 2016 to an expected $16.4 billion in 2022. In 2021, more than two-thirds of US marketers employed influencer marketing, with that number predicted to rise to 72.5 percent this year. Working with influencers can be a profitable venture for your business.
Is influencer marketing appropriate for your business?
Consider the following factors to see if influencer marketing is good for your business:
Whether it's relevant to your target audience and the channels they utilize
Whether your business falls into one of the popular influencer product or service categories
How much to budget for influencer marketing and whether you can afford it
According to Influencer Marketing Hub's 2022 benchmark research, Instagram is most popular among female users aged 25 to 34 (Millennials), while TikTok is most popular among females aged 24 and under (Gen Z). Males, particularly millennials, were the most active on YouTube, accounting for about a fifth of all users. If your brand's target demographic fits into one of these groups, influencer marketing might be worth a shot.
Aside from demographic and platform alignment, you'll need to see if your brand fits into any of the popular influencer niche categories. Lifestyle businesses accounted for 13.8 percent of influencer marketing in 2021, followed by beauty (8.56 percent), music (8.27 percent), photography, and family.
Finally, are you able to afford it? You'll want to know how much it costs to recruit influencers if you're a small business owner. On average, industry experts recommend $1,000 per 100k Instagram followers, adjusted for reach and relevance. The benchmark for YouTube is $100 per 1,000 views. If the product or service is valued at or more than the influencer's regular rate, sending free things is reasonable compensation, as long as it's agreed upon. Otherwise, they are under no obligation to post information about your company.
Although influencer marketing is a costly measure, it is an effective technique that brands use to spread brand awareness and increase their reach. Given the high costs involved, there are many considerations that must be evaluated to determine whether influencer marketing will be an appropriate measure for your business. It is strongly urged that businesses conduct sufficient market research to understand the wants and needs of their target audience, which will assist them in making the right decision regarding whether to use influencer marketing.

Image source: Shutterstock (1048402219)