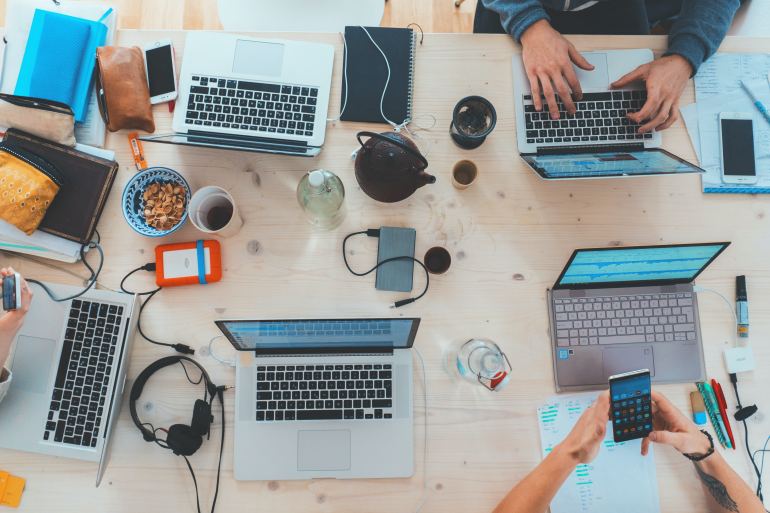 A guide to developing marketing strategies with limited knowledge
The first step to marketing a business is setting it up. If your business is ready for service, you've already crossed the first hurdle, so congratulations! Getting a business of the ground is no easy feat, especially if you have limited knowledge on some of the practical areas of making a business successful. Quite often even the most brilliant ideas face roadblocks in execution. This is where having a well-thought-out marketing strategy saves the day.


Hang on… but you might be thinking: "I have no clue on where to start and what even is a marketing strategy?!"
Sit tight, this blog will help.
What is a Marketing Strategy?
Simply put, a marketing strategy is the long-term game plan for your business to reach potential consumers and convert them into existing customers for the business. It can also strengthen your relationship with your customers as your company grows. Your marketing strategy can evolve and be revised while providing a focus for you and your team to stay on the right track. When brainstorming a marketing strategy, you need to make sure it aligns with your business goals and you have a clear understanding of the 4 Ps of marketing.
The 4 Ps of Marketing
Product
Place
Price
Promotion
The four P's of marketing better known as the Marketing Mix was first introduced E. Jerome McCarthy an American marketing professor and author. He believed marketers have four important pillars to consider about when creating a marketing strategy. Within each of these 4 P's, there are also important questions to consider in order to fully understand each one.
Product
Who needs the product/service?
How can it satisfy the customer?
How does your product look?
How will it be used by the customer?
How will it be known?
What is its Unique Selling Point?
At what price can it be sold to bring in profit?
Where could it be used?
Place
Where can this product/service be purchased?
How can it be displayed for maximum exposure?
Where can it be advertised to get most traction?
Price
How much is the product/service worth?
Does your product/service have existing price points within your region?
How does it compare with fellow competitors?
Can you increase your customer base from a price increase or decrease?
Promotion
What is the best way to connect with your audience?
What are the best times to promote your product/service?
How do your competitors promote their products/services?
Once you have understand the 4 P's of Marketing you are well-equipped to take the following steps in order to create a great marketing strategy.
Understand and Plan your goals. Having a clear understanding and vision of your goals and demarking those goals into smaller bite-sized chunks will help you measure your progress and focus on what works and what doesn't without having to fully change your plan for one bigger goal.
Identify your target audience. Knowing who your target customers are by profiling will help you collect data and more insight into their behaviors. This will show you how to sell appropriately and more efficiently to your target audience.
Craft your message. Once you have understood your goals and target market you need to create a clear and concise message. Let consumers know how your product/service can bring value to them and why they should invest in it.
Plan your budget. Identify how much you want to spend on advertising your product/service. Study the cost-efficient ways to do so and understand the impact the number of potential customers can have on your business.
Use Effective channels. Mapping the best channel to reach your audience is crucial to not only gain new customers but retain existing ones. Which channels are better for reaching your audience? Through paid advertising? Social Media? Podcasts? Videos? Email Marketing?
Measure your success. Comprehend the importance of metrics and data. This can help you know how well your product/service is reaching your target audience and how well it might have been received. This data allows you to make changes and improve your future plans.
A well-thought-out marketing strategy is key to your business's success. It should be suitable for your business with advantages such as an strong brand identity, increase in sales and business growth. It can help keep the business stay on track and provide a strategy on how you can implement advertising to get the most audience engagement effectively.
If this whole marketing strategy work seems overwhelming but you are still considering it, then log onto Robotic Marketer, and have an AI powered tool write your marketing strategy for you.

Image Source: Marvin Meyer on Unsplash