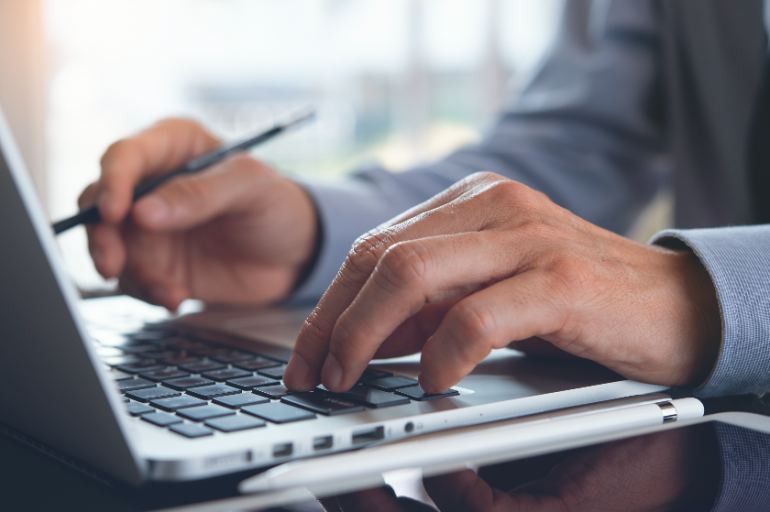 7 Tips to Improve Your Website Copywriting
Have you ever wondered why some websites just draw you in? Why something so simple and visually appealing can make an everlasting impression? Well, a big reason you remember those websites very well are because of it's captivating and succinct Website Copywriting.


Website copywriting involves the process of writing digital content for product pages, blog posts and everything else in between. When copywriting it is vital that the text is captivating enough to keep website visitors engaged, resulting them into taking action that is significant to you whilst meaningful to them.
Here are 7 different tips that you can use to improve your website copywriting:
Do your research
Before you begin to write a page on a topic, it is important to have done a great amount of research and have a high level of understanding around the area of discussion. The more information that you have at your disposal, the more opportunity to find, and create something unique for your site.
Jumping deep into valuable sources of information rather than just a few sites on Google will enable you and your business to confidently state powerful facts, stronger opinions and better resolutions in your writing.
Know your audience
This may seem like common sense, but an understanding of your audience and readers is so important to involve them in your copy. Beyond conveying the information, you need to be very conscious of the style and tone you're using throughout the copy writing.
Understand who are the people that use your website, services, and products. What matters to them and what doesn't? Why are these people using your brand and what keeps them coming back?
Being able to understand things from their point of view such as the way they think, and behaviors is essential for good copywriting. It also removes unnecessary information, creating more precise and short form of writing.
Be transparent
In many industries, it is quite common for potential customers to be quite skeptical about claims in which they have reservations about investing in a service. Quite often, the concerns tend to relate to the quality, cost, and service that the company offers.
The best way to tackle this is with a head on approach. Meaning, not avoiding these concerns that they may have, instead find ways to showcase and demonstrate the product and service quality you offer.
Transparency builds trust in your services, achieving this can bridge the gap between concerns into conversions. Being an honest company will help you establish a respectable reputation and keep your audience coming back.
Do yourself right
For your business to stand out from all the competition, you should show pieces of your personality in your writing. This is great for expressing your content is an effective way.
Having multiple writers from your business can help quite a bit, further enhancing the uniqueness of your brand. If several of your writers all share a similar style that fits to the company's values, this will help express these ideas in an even powerful manner.
Keep it simple
Whenever you want to make a point, get to it as quickly as possible. Don't make multiple different paragraphs just to explain the idea that you're trying to put across. Instead fit your thought in a couple of sentences.
Studies has shown that, on average, people only spend 37 seconds on an article, so in saying this, keep in mind that the best way to get the point across the most efficient and effective way is short and sweet.
A great example is Airbnb and their copywriting. For their website they kept it short and sweet with a visually appealing image and the copy is written, "belong anywhere" which perfectly and simply tells the story.
Make them visually appealing
It is vital to remember how important the visual aspects of online content are. If your page has nothing but text, it will be very unappealing to visitors, prompting a higher bounce rate.Short paragraphs with subheadings that break up texts are great to keep the reader engaged. This can also be done with the addition of visuals such as photos and graphics.
Content with visual elements gets 94% more views than content that only has text. So, the addition of a few photos and graphics can make the biggest change.
Point to call to action
There's no point in spending hours writing and sharing all the content that you've come up with if it doesn't have a clear call to action. Each page your site has must include a clear call to action.
Even if some site visitors aren't ready to make the purchase or contact you, it is essential that it's made easy for them to do so when they feel the time is right. Calls to action vary page by page.
For example, on company specific pages, they may encourage the visitor to download a free trial whereas on another page, it may be a survey that helps the visitor decide which product or option is catered to their needs. Regardless of what the call to action may be, it should be clear and easy for them to take the next step.

Engaging in these 7 simple tips can boost your copywriting efforts, ensuring an optimal result for your website.

Image Source: Shutterstock_1369669805