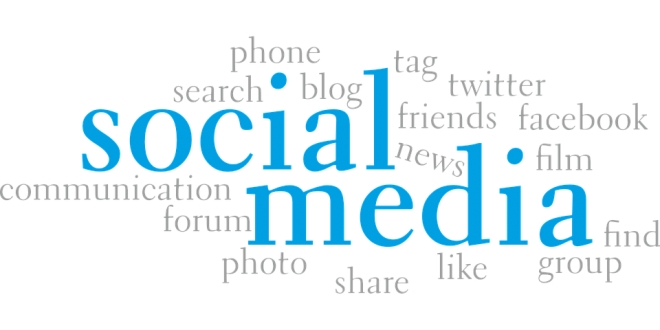 7 Common Misconceptions About Social Media
It is no secret that social
media is becoming predominantly popular today amongst marketers and businesses alike. However, if you're a business that is still not on social media then you
most likely have a misconception about social media.
You must use all social media channels




False. Being active on social media doesn't mean you have to be active on every single platform. Only use the social media accounts that are relevant to your industry and your target audience. For example; If you are a Saas company there is no need for you to have a Pinterest or Instagram, but you would need a LinkedIn and Twitter. Remember who you are trying to target and choose accordingly.
Social media is irrelevant in my industry




False. Social media is relevant in every industry. Whether your posts gain traction or not is all about your content and how you interact with other accounts. Just about every industry is represented on social media in some form. If you don't believe that then you are mistaken and should consider joining the social media world.
As long as you share something people will come to you




False. Just because you post content doesn't mean that people are going to come flocking to your account (unless you're a public figure). Whether or not your content is amazing or terrible, if you don't interact with other social media accounts then most likely you will not receive the engagement or interaction you would like.
You don't need a social media marketing strategy




False. If you want a successful social media campaign then you need a strategy. A strategy helps you plan out what posts are going out when and on what days. Successful brands such as Chick Fil A and MailChimp have a team of people that just solely manage their social media accounts. They didn't just get thousands of followers out of the blue. They had a strategic approach and it worked.
Social media is a waste of time and money




False. Social media is another way to broaden your brand awareness. With
78 percent
of the U.S population on social media, many brands today have had successful social media campaigns. For example, back in 2014 the ALS ice bucket challenge took social media by storm and helped the ALS association raise over $100,000,000.
You don't have to pay money for social media




True/False. Yes, it is free to create a social media account, but with organic search dying it is hard to be seen these days without paying for advertisements. In world of sponsored social media posts gaining thousands of followers in a few short months is harder than ever. That is unless you have a team dedicated to solely managing your social accounts. Otherwise the key to becoming super successful on social media is to spend a little money. You don't have to spend much, but some is better than none.
Social media is for personal use only




False. Social media is used widely today by thousands of businesses, charities and organizations. All of the platforms have business sectors or ways in which you can create a business page. Fun fact 88% of millennials check and stay updated on the news through social media. Use this to your advantage and make sure your business is represented on social media.
Whether you need a social media campaign to accelerate your business growth, or a more strategic social media approach aligned to your business outcomes, Marketing Eye Atlanta is well-known for high performance, technology-driven marketing campaigns that deliver results.
For more information on How Marketing Eye Can Help Your Business call our Atlanta office at 404-626-8070 or email us at
This email address is being protected from spambots. You need JavaScript enabled to view it.