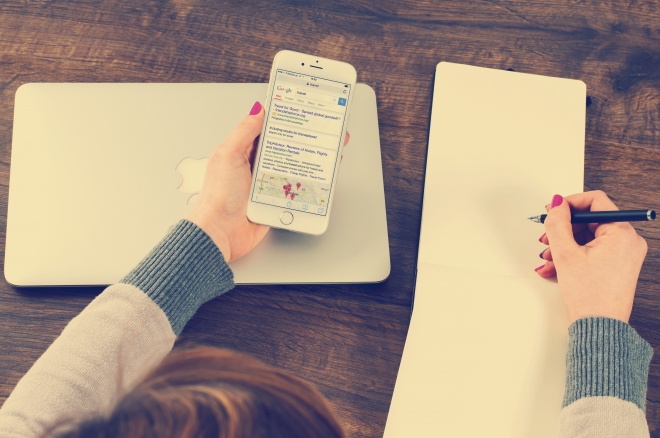 7 Best Practices to Keep Your Google Business Reviews from Being Deleted
Google is a powerful, yet sensitive, machine. If Google doesn't like something, its algorithms are quick to make changes for you. This is especially true when it comes to business reviews.
Google business reviews have become the "online word of mouth" and statistics show that 70-80% of people research a company online before contacting the business or making a purchase. Don't you want that 70-80 % of people reading great reviews about your business?
Of course, you do! That's why it is extremely frustrating to work hard to legitimately obtain business reviews just for Google's algorithms to delete them. The truth is, Google isn't picking on your business, the machine is simply tracking particular behaviors.
Here are 7 reasons Google may have removed your reviews and how you can prevent it from happening again:
1. An Influx of Reviews
Problem: Research shows that when there is a rapid increase in a company's business reviews in a relatively short amount of time, Google's algorithms are more likely start eliminating reviews.
Answer: Don't let this get you down though. Google's analytics are known to re-calibrate and will adjust with the consistency of incoming reviews. You can also create a drip campaign to ask customers to leave business reviews in incremental periods. This will ensure that the volume of incoming reviews is better maintained.
2. Fake Profiles
Problem: In the past, companies have taken advantage of Google business reviews by producing fake accounts, omitting excellent reviews, and then immediately destroying the account. Due to the habitual abuse of the system, reviews posted by someone with a blank profile and no previous activity on the account will now be deleted.
Answer: Unfortunately you have no control over this, but you do have the ability to give your customers amazing service so that they are more inclined to go through the hassle of leaving you a sweeping review.
3. Employee Reviews
Problem: In case there is someone out there who hasn't caught on to this, Google's analytics are incredibly advanced. When reviews are written by a biased source, Google isn't the only one to notice. These reviews simply have no benefit. In fact, all they do is wither the credibility of any authentic reviews your business may have acquired before.
Answer: Guaranteeing these reviews don't get flagged is simple- ensure your employees don't leave any reviews that advertise your company.
4. Repeat IP Address
Problem: If a business review is coming from the same IP address or devise, Google marks it as spam and removes the review.
Answer: Don't ask your customers to leave a review on the company iPad before they leave your office. Instead, send review requests via text or email to ensure your customers make posts on their own devices. You may also implement some kind of marketing automation that delays delivery of reviews to protect them from getting deleted.
5. Multi-location Businesses
Problem: If your business has several locations and your customers don't specify which one they are reviewing, Google is more likely to flag their post.
Answer: Request that your consumers only review the business location in which they have visited.
6. Pre-populated Reviews
Problem: Some business' have emailed their customers prewritten reviews and star ratings to simply accept and automatically post. Google filters these reviews based on bias.
Answer: Make it easy for your customers to reach your business' Google profile where they can provide their own organic feedback.
7. Poor Online Presence Management
Problem: With more and more people shopping online, having an updated online presence is crucial. If your business makes important changes and you don't update the information on your Google account, you may lose reviews.
Answer: Always keep your business name, address, phone number and any other critical business information consistent across the internet and Google.
While Google has its regulations, at the end of the day, your business has the ability to control its online presence. Following the tips above will help keep your Google account from losing reviews, resulting in more customers.
Business reviews, of course, are just one aspect of your online presence. If your business is looking for a 360° approach to building an overall stronger brand and presence online, call the executives at
Marketing Eye
for a free consultation today.