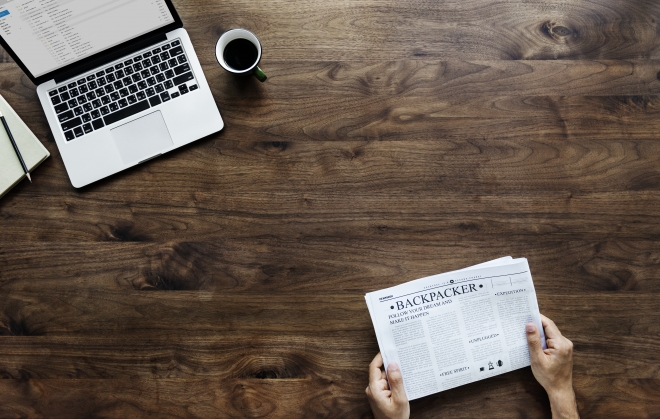 5 Ways Your Small Business Can Leverage Press Releases
Written by Erynn LaFlamme
One of the biggest myths small businesses owners believe to be true is that press releases are only successful for large businesses. You do not have to have to have a full public relations department or be a huge corporation to attract media attention.
Whether your small business is interested in building brand awareness, online presence, or SEO, a press release is a cost-effective way to inform people about your company news.
Here are 5 ways your small business can benefit from distributing press releases:
1. Press releases are affordable:
When compared to paid advertising, press releases are the more affordable choice. The only expense that comes with writing a press release is hiring a
press release distribution service
to make sure your story gets in front of key media members. If you don't want to pay for a service, you are welcome to spend countless hours researching journalists who cover your industry and attempting to find their contact information, but paying for the service is probably a more cost-effective use of your time.
2. Build credibility:
Having a journalist write and distribute a story about your company builds credibility and trust for your company in a variety of ways. First, potential consumers will automatically register your company as credible if they discover it in the news. Second, you are building relationships with journalists who might be interested in keeping up with your company news and writing about it again in the future. Either way, you are growing your company name through a variety of channels.
3. Grow SEO:
When your press release gets published by several media outlets your company website is rewarded with valuable backlinks. If you are also optimizing your content with tags pointing to your topic, and relevant industry keywords, you can increase visibility and make your articles searchable on search engines.
4. Become a leader in your industry:
Press releases are only important if they are
newsworthy
. Your company might practice this by pushing out a press release that promotes your newest white paper, industry research, or case studies. Providing valuable industry news will build credibility, brand awareness and establish your company as an industry leader.
5. Limitless Exposure:
Being a small business, it is likely that your press releases will be published locally before they reach major news outlets. Don't let this discourage you as most major media outlets get a huge percentage of their stories from local news outlets. Depending on how interesting your press release is, getting your company's story covered locally could just the first step before receiving national, or worldwide coverage.
Writing a compelling and captivating press release can be difficult. From the subject line to the content in the release, you must be creative and tell one great story. Journalists are sent hundreds of press releases a day, how will your small business stand out from the competition?
If your business needs help crafting incredible content for press releases, case studies, white papers, or any other aspect of marketing, reach out to the talented journalism professionals at Marketing Eye for a
free consultation
.