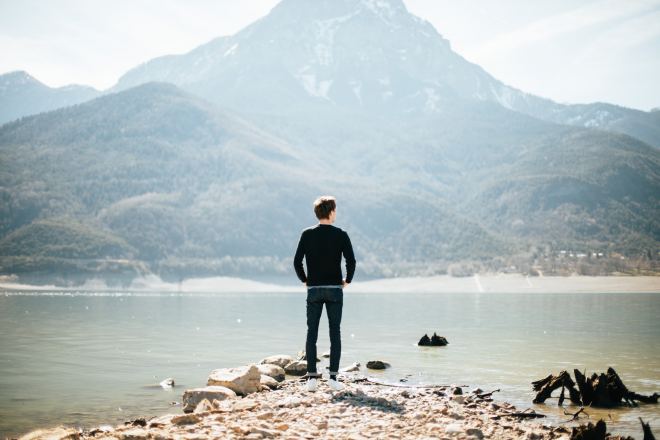 5 Ways to re-invent your customer's experience
Technology by itself is not a disruptor. It's not being customer-centric that threatens businesses, and that will never change.

We all wonder why we lose a client. Having not been client facing in years, I get to look from the outside looking in. That means that I can critique the way we interact with clients and have those conversations that really matter.
Being a new
tech-entrepreneur
has given me a fresh set of eye's on what a customer experience should be like. I have been very focused on looking at the customer journey from the first point of interaction with our brand through to the client receiving their
marketing strategy
in their inbox and our
marketing consultants
following up and taking them through the year-long marketing program.
It has struck me that so often we get focused on what we do and keeping the business afloat that we lose sight of the most valuable asset to our business - and that is our clients. Many think that it is the employee, but without clients there are no jobs, so when employees don't do the right thing, they may lose the reason for them being there. Having said that, both are important, but it is important for employees to see the value in their clients and the importance of customer service excellence.
5 Ways to re-invent your customer's experience include:
Feedback: Ask your customer for feedback and tell them to not hold back. There is no area that will offend you, just things that you will note and work out ways to improve. If your company is capable (and we hope it is) you can tailor the individual experience to that customer and ensure that they are managed and served in a way that resonates with them. If you are a B2B marketer, then take it one step further and use psychological profiling and data to work out which customers are similar, so that you can always be closer to customer service excellence, even with new clients that you on-board.
Technology: Free up the time of your people and use technology to automate every area of your business so that your team can focus on client touchpoints and giving them a personalized and human touch wherever possible.
Training and development: Make sure your team is approachable, knowledgeable, and able to do things for clients that they either can't do themselves or don't want to. Teach them to make clients lives easier.
Offer transparency: Being transparent and offering clarity across a myriad of touch points gives customers confidence. Show an attention to detail and make sure that through getting the basics right, you are able to show customers the value you provide.
Mindset of excellence: If your team has a mind-set of excellence, they will always be on the right side of the client. There will be no problem that they won't want to solve, and no client that they won't want to delight. They will be striving at every touchpoint to give the client and experience that they would not get elsewhere. It will be their intention to make clients lives easier.
Clients will always pay for more if they are given excellent customer service, knowledge and expertise that they don't find elsewhere and convenience. Make your clients lives easy and your business will reach levels you never knew existed.