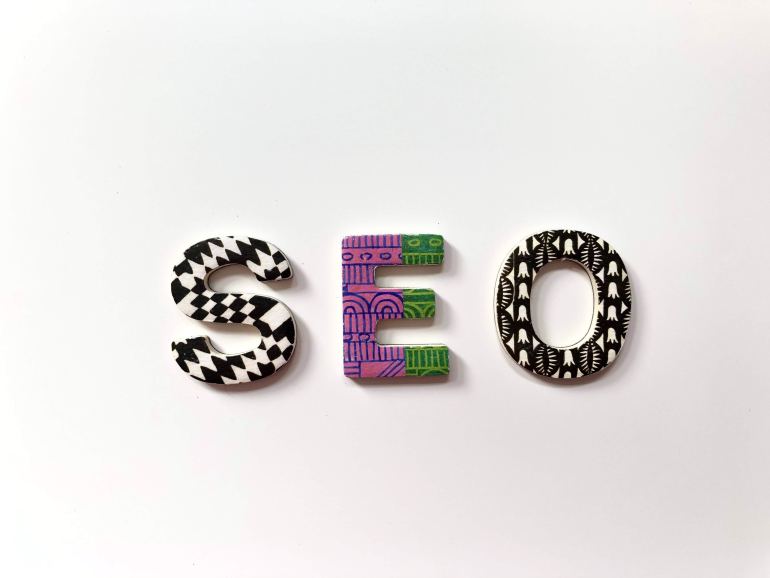 5 ways to optimize your SEO
With more and more businesses moving online it's important to stay up to date with the tactics that are available so that you can compete in the digital age. Search Engine Optimization ( SEO refers to optimizing the content and data on your website to make it appear higher on the results from search engines like Google. Luckily SEO isn't too complex and can be easily implemented once it is understood. Effective use of metadata, creating engaging content, using web analytics, optimizing performance, and having a mobile friendly site are some of the ways that you can start optimizing your online presence.
Metadata
Metadata refers to the information on your site that tells search engines what is on your webpage. Each page of your website will contain several different types of metadata such as a meta title and description. These are what will appear on the search engine results page when people search for related terms.
Another type of metadata is things like keyword lists and alt tags for images. Meta keywords are used by search engines to determine what the content of the page is. This information is used when deciding which pages to return when a search is made. Alt tags are descriptions for images and videos that allow them to be searched using keywords. This can also help users who use screen readers or are on text only browsers.
Creating effective metadata is easier if you do some research on popular search terms relevant to your site. Find out what words people use when looking for the information like what you have available on your site.
Content
Arguably the most important part of SEO is the actual content. If the information on your website isn't useful or interesting to anyone then search engines won't show it as a result for searches, or people aren't going to search for it at all. Cater your content to your target audience so that you can create content that is relevant and useful to the people that are going to be looking for it.
Creating regular content such as blog posts is a good way to increase the chances of your site being shown on results pages. Search engines try to serve up results that they think will be most likely to give their users the information they need, so focus on one area of interest and provide as much relevant useful information as you can. This will also make it more likely that other sites will link to yours as a reference, which is a great way to move up the results page.
Optimizing content involves many obvious tasks like ensuring correct spelling and grammar, but also involves some that aren't as clear. Things like properly directing traffic to the pages you want them through links, as well as making it easy to share your content through various channels will help build trust in your site for both users and search engines alike. Google provides a section on content optimization in their helpful SEO starter guide.
Web Analytics
Web analytics provide detailed information about what users are doing on search engines and on your site. Using tools provided by search engines like Google's Search Console or Google Analytics will allow you to get a better view of where you stand in search indexes.
Google Search Console is a tool that allows you to see indexing results that helps you to increase the visibility of your site. It is a powerful tool that lets you submit a sitemap, allowing its Googlebot to easily crawl and index your site. It can also be used to see when your site was last visited by Googlebot, list internal and external links to the site, view site speed reports, and much more. Effective use of this tool will allow you to identify and fix aspects of the site that are dragging down its search engine performance.
Google Analytics is another tool provided by Google that tracks activity on a site. These statistics include information such as session duration, bounce rate, source of the traffic, and geographical location.
Site performance
Creating a good user experience is vital for your website to perform at an optimal level. Users will not want to interact with a site that is slow or difficult to navigate. Take some time to optimize the performance of your site so that users have a positive experience. Do some tests on different devices to see how long different pages take to load and how easy it is to press buttons and navigate the site.
It's important to account for the various situations in which people may access your site. Someone with a high speed internet connection will likely have no trouble loading your site, but someone on a mobile 3G connection may take a significant amount of time to load it, if they can load it at all.
Mobile ready
It is also important to have a mobile ready site since according to Google, most searches are now made on mobile. Some sites have mobile searches accounting for 66% of their search activity according to Semrush. Google tests and tags sites as mobile friendly in search results, so users can instantly see which sites will work best on their device and will be more likely to choose those that are more likely to offer a better experience. Mobile sites have a unique set of challenges but by overcoming them your site can stand out from the crowd.
Search Engine Optimization is an integral part of your website. It needs to be baked into the very core of your web design and can be the difference between your site being one of your biggest assets or liabilities. SEO is made up of a series of tools and techniques that you can implement to increase the effectiveness of your website. Effective use of metadata, optimizing content, using web analytics platforms, prioritizing website performance, and creating a mobile ready site are some of the techniques you can use to transform your web presence.

Image credit - Merakist