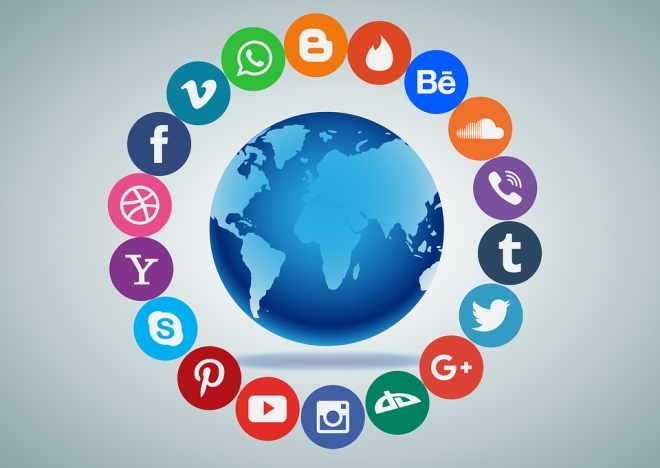 5 Rules For Your Company's Original Content
Written by Courtney Clark
Social Media is crucial for supporting your business and for building brand awareness. While shares and retweets on social media are extremely important, it is also important to post original content from your company. We're talking informative posts about your company on all social media platforms you participate in. It is important that social media users see that you have your own brand, ideas, and story to share. Here are our top 5 "tools of the trade" for posting original content:
Keep 'em Coming




You need to post about your business with just as much vigor as Justin Bieber tweets about his own songs. Original posts often take a long time to create and it is tempting to think that one post will "last" for a decent amount of time before having to post another. But unfortunately, nothing lasts on the Internet. Existing and potential customers are not willing to dig through your social media accounts to find out more about your company. You need to constantly fire original posts to portray your company's message in many different ways.
Be Consistent




Have a set time that your followers can depend upon original content. It is important to have a consistent time that you remind your followers about your company's objectives and why people should care about your brand.
Also be consistent with your branding. Your brand is not fluid. Your brand is not to be experimented with. Your brand is your image. Make sure that all of your accounts and posts incorporate your brand in some way: your logo, your colors, your font, and your language.
Less Is More In The "Posting World"




We cannot stress this enough.
Less Wording:
In order to present the most information possible we are often inclined to write long descriptions, titles, and captions. But Internet explorers have the attention span of a gnat. Figure out how to word things concisely without misleading users about your main topic and objectives.
Less Busy Pictures
: While pictures are eye-catching on social media, you want them to attract the right kind of attention. If a picture is too busy, low quality, or difficult to interpret, your company will seem less professional. If possible, opt for simple but memorable pictures over pictures with too many focal points.
Less Fonts
: Incorporating multiple fonts into one post or graphic can be dangerous. Do not get too crazy with trying out three fonts on one graphic. Simplicity and clarity are best. This ensures that there is a professional feel of your posts at all times.
Know Your Audience(s)




You may have one audience or multiple. Regardless, you should always know which audience your post is targeting. Make sure that you are taking the time to draft posts for existing customers and clients as well as potential ones. The age, location, and other attributes of your audience should also be taken into account when you decide on the tone and language of your posts.
Take Different Angles




There are many different ways that you can show online users your original content. Different posts that will keep your audience(s) engaged include promotions, basic facts about your business, personal stories, and testimonials of customers. Keep in mind that different angles appeal to different audiences. For example, a post explaining a basic aspect of your business will inform a potential customer. Alternatively, a personal story or post about office culture will make existing customers feel more connected to your brand.
With these tips in mind you are bound to have a thriving social media career with lots of original content to show for it. One of the biggest mistakes a company can make is underestimating the power of its image on social media. Show your followers that you are not merely a filter for information that is already out there. You have your own story and it is worth hearing.

For more information on how Marketing Eye can help your business create original content call our Atlanta office at 404-626-8070 or email us at

This email address is being protected from spambots. You need JavaScript enabled to view it.



Written by a Marketing Eye Atlanta Intern, Courtney Clark