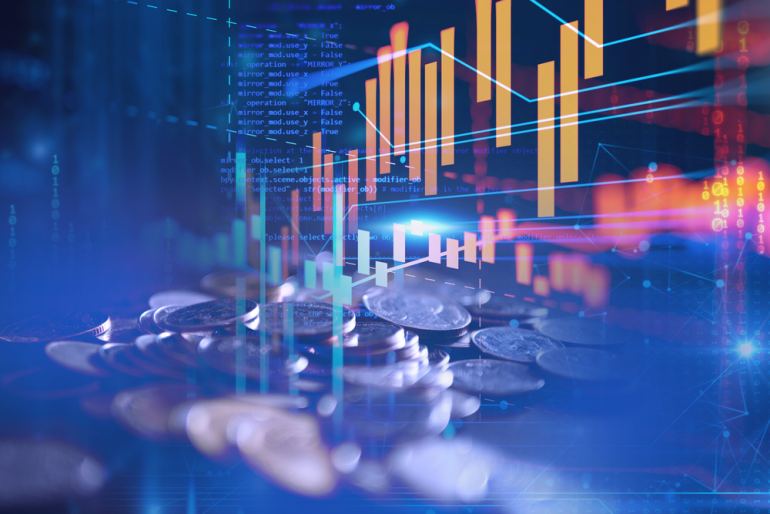 5 Effective Digital Marketing Strategies For Financial Services Firms
The current landscape between financial services firms and their customers remains precarious and dubious, to say the least. Firms are having to navigate boundaries that stand between complete transparency and understanding to develop symbiotic relationships with their customers. Digital marketing helps to bridge the gap between these firms and their customers – something that has been realized and become increasingly essential to firms all over the world amid the Covid-19 pandemic.
Read on further to learn about 5 powerful and proven digital marketing strategies for any financial service firm.
1. Focus on Developing a Simple and Easy-to-use Website.
Online platforms have become increasingly more frequent over its brick-and-mortar counterpart stores. Customers are turning away from face-to-face interaction in preference for convenient and simple online transactions. Being able to adapt to change means firms need to pivot towards prioritizing their websites. Ensuring your website is simple to navigate whether your customers are seeking further information, looking to sign up, change their personal details or engage in online transactions is pivotal to retaining and attracting today's customers. This can be done by removing financial jargon in preference for understandable terminology and creating a distraction-free interface where users are able to easily navigate the platform. A study conducted by PWC found that 24% of millennials struggle with financial terms and by accounting for that 24%, firms demonstrate that they care about 100% of their clientele. A customer-centric organization is key to achieving long-term success.
2. Social Media Marketing
Social Media's most valuable attribute is being able to communicate with customers - not as a cold-hearted corporation but rather as a humanized organization with passion and values. Addressing the perceived gap between financial services firms and their customers can come in the form of communicating what their organization's mission is or through celebrating their employee's achievements. Communicating that a firm's mission is to endeavor to help everyday people achieve higher financial freedom or by highlighting that their firm consists of humans just like them, helps to better connect firms to their customers and foster a trust which eventuates to brand loyalty.
3. Email Marketing
Email marketing is one of the best existing marketing channels and firms should utilize it as a tool to personalize communications and advertisements towards different consumer target segments. Email marketing is direct, it's straight to a consumer's inbox – a consumer which has already indicated an interest in your corporation so essentially half of the hard work has already been done. Leveraging data analytics to customize what emails are sent to which customers increase click-through rates since customers are more likely to engage with relevant emails. Engaging in email marketing is crucial to a firm's success since consumer expectations are only growing so a personalized customer experience is becoming increasingly expected – to not utilize email marketing in a marketing mix is cause to failure amongst a sea of competitors.
4. Automation and Big data
The increasing prevalence of automation and AI tools in marketing indicates that financial service firms need to invest in these tools to offer the best customer experience. Automation can be utilized in an array of various channels such as email marketing, providing a prompt and seamless customer experience. Automation also assists in the analysis of marketing campaigns such as a/b testing which tests which marketing campaign is more effective between two customer subsets. Moreover, the use of live chatbots or widgets can also allow for inquiries to be addressed quickly and efficiently on a website even outside of office hours. In doing so, conversion and quality of customer experience accelerate and give a firm a competitive edge.
5. Transparent Customer Reviews
Arguably, a financial firm's greatest challenge is promoting customer confidence. In today's age where the internet is available for customers to delve into the research and analysis of a sea of different goods and services, organizations need to be providing evidence that they're trustworthy and worthy of a customer's time and money. Displaying a strong portfolio of previous customer reviews whether it be how you dealt with an issue or just general customer experience, can help address the information asymmetry between an organization and its customers. Minimizing a customer's perceived risk is key and a survey conducted in 2015 found that out of 30,000 internet consumers, 70% trusted consumer opinions posted online. Financial services should encourage customers to provide feedback after receiving a service through a variety of potential channels such as review websites and email alerts. Every online review builds the reputation of your firm and provides each potential customer with an additional reason why they should engage with your firm.
Engaging with digital marketing strategies will provide every financial firm with solutions to navigate common customer complaints and enhance the customer experience. Integrating these strategies with your firm's impeccable service is essential to maintaining a competitive edge in today's volatile climate. Click here, to find out how your business can succeed through the implementation of successful digital marketing strategies.