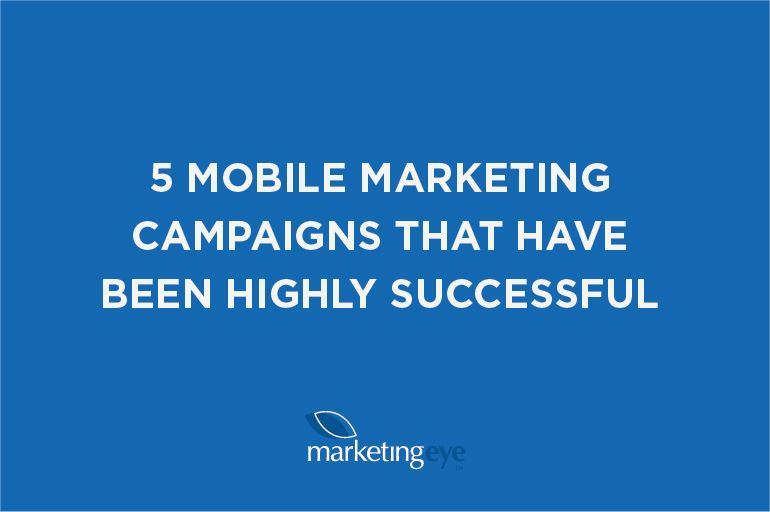 5 mobile marketing campaigns that have been highly successful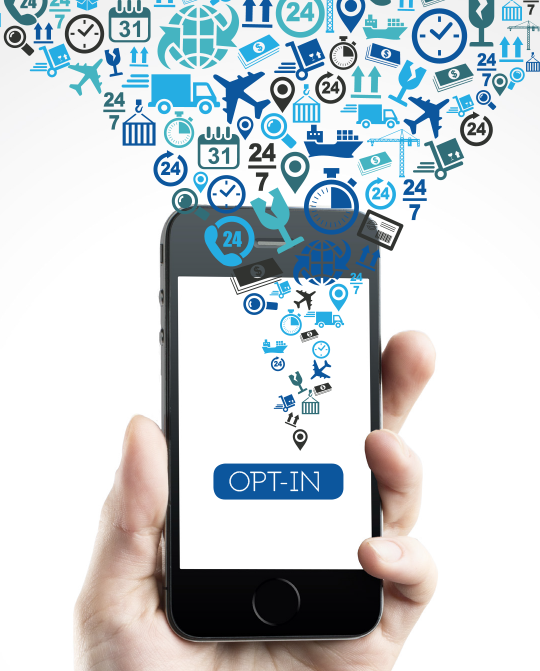 Brand communication via smartphones is not a new concept, however marketing agencies and other savvy businesses are now making better use of the tool.
A report by
eMarketer found that
mobile budgets have increased more than 735% between 2011 and 2014 and spending is expected to accelerate.
There is cause for this upswing in resource spending. People are biting as deals are being bandied around like sweets at a Halloween party.
I am constantly bombarded by mobile alerts and I have no issue with it. I like to know what businesses are selling and what deals they can strike, particularly as we enter the holiday period and there are presents to buy. Quite frankly, I see mobile alerts as a kind of prevention from shopping mall stress.
Mobile is an effective method of reaching target audiences. So let's look at how some of the best campaigns have ignited customer response. Some have been adapted to grow numbers through opt-ins; others have been designed to change human behaviour.
Five successful mobile marketing campaigns


1. Westfield: Westfield shopping centres in California created a campaign that sent mobile offers, promotions and information about special events to interested customers. Westfield advertised the campaign on signage throughout each centre and offered the chance for one customer to win a $1,000 shopping spree after opting-in. Westfield generated 6000 opt-ins within the first week of launching their mobile campaign and grew its subscriber base substantially.


2. Lifetouch Portrait Studios: Photography is close to my heart as my wife is a photographer, so the results achieved by Lifetouch are quire impressive and worth consideration. To grow their mobile customer database at a quicker rate, the studio tested running a $5 discount promotion when customers opted-in to the mobile marketing campaign. It resulted in a 163% increase in consumer opt-ins.



3. Ford Motor Company: Ford's attempt at mobile marketing generated a 15.4% conversion rate. The campaign was developed to increase qualified leads for Taurus and Escape models and had customers text "FORD" to a specific number to receive information about each model. After sending the text, the customer was asked which car they were more interested in, their name and where they were based, which allowed sales staff to make a follow up call with interested buyers.


4. Hilton Worldwide:
Taking a slightly different tack to numbers generation, Hilton are looking after their clients through an update to their Hilton Honours app. The app allows guests to check into their hotel room and customize their stay from their smartphones. You can book any of 4000 hotels worldwide, view current and previous reservations, find out the latest promotions and deals and soon, you will be able to open the door to your hotel room with your smartphone.



5. Tabbed Out: In my humble opinion, this is brilliant. In a world where credit card signatures are now defunct and have been usurped by PIN, Tabbed Out takes things one step further. Rick Orr, David Lemley and Jeff Kalikstein founded TabbedOut in June 2009. The mission of TabbedOut is to fundamentally change the way customers of restaurants and bars settle their bills as well as provide new marketing and loyalty options for the hospitality industry. It certainly takes the hassle out of split bills or waiting to pay.
Marketing expert
Michael Stelzner
says the trick to mobile marketing is to influence behavior.
"The first step when you develop a successful mobile strategy is to examine human behavior. If you base your mobile strategy on the technology, then you will not make it. Mobile isn't about technology. It's about being able to understand and enable human behavior."