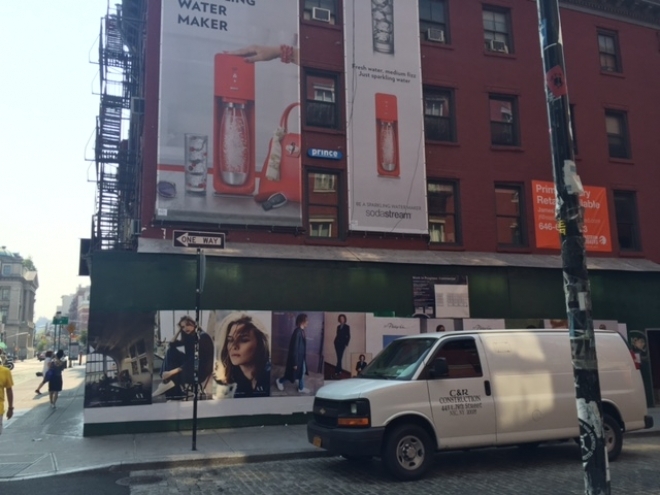 5 Marketing Tips To Help You Take Your Business To The Next Level
Marketing is instrumental to business growth. It provides the forum for sales to occur. Without it, sales people have a hard job. There have been many changes over the past 12 months and it is becoming increasingly hard for CMO's and Marketing Managers to stay abreast of changes.
While there are many tips we can give you for the new financial year, here are 5 tips that your business cannot live without:
Marketing Strategy: If you don't have a marketing strategy in place, you will have nothing to measure your performance by, or to drive marketing activities. Adhoc as we all know, doesn't work and is ineffective. With the rise of disrupters, don't fall by the way side and end up out of the game all together. Make sure your marketing strategy has key business objectives, along with tactical outcomes. Include a work in progress report with weekly deliverables and give responsibility to key personnel. Meet each week to ensure that you are achieving your marketing goals.
Mobile Marketing is here to stay and while wearables are becoming a new norm, it's not quite there for 2016/17, so make sure you put all of your efforts into an effective mobile marketing strategy. Ensure that customers can connect with your brand on mobile and that it clearly represents your brand on all levels. Keep it simple, yet effective. Communicate via mobile on all marketing mediums including social media, e-marketing and through other digital platforms.
Facebook is a beast. Whether you love it or hate it, it now represents 1.65 billion users. In a professional services firm, paying for sponsored event posts or blogs is worthwhile, but followers are not necessary. It's more targeted marketing. However, for B2C marketers, you have no choice. You have to be actively involved in Facebook in every way, delivering shareable content, sponsored advertisements and drawing people to your Facebook page. Creativity is key. Don't forget how big video is on Facebook and as Facebook Live Streaming goes mainstream, you really need to be at the top of your game. Facebook's purchase of WhatsApp also poses a problem for marketers. It's great for messaging and calls - all of which is free, but now comes at a cost as WhatsApp now needs to deliver upon revenue goals.
Start Snapchating away. If you are focused on millennials then you cannot afford to not be on snapchat but give this job to a 20 year old. There is no sane 40 year old marketer capable of connecting with the audience that has filtrated this much-loved social media tool. Be creative. Don't be too serious. Post regularly and take a lesson from Hootsuite founder Ryan Holmes like I did on how it actually works.
Instagram is the second most popular social media tool. It cannot be ignored and needs to be used with "kid gloves on". Cracking the new code for Instagram is no easy feat as the old chronological order model made a dramatic change to a new algorithm that prioritizes content based on its relevance to the users interest and of course, advertising. Posts are now elevated based on popularity as well and is becoming more and more like Facebook, and less like Twitter. There are ways you can survive the algorithm apocalypse though:
Humanize your content
No commercialized content
Be more creative
Stay on brand
Stay away from digital bots that promise the world but de-humanize your brand. They are a killer.
Like multiple target audience posts so that it shows up on their notifications.
Follow targeted users
Unfollow those not following you within 3 days.
Ask to repost pictures that are relevant to your brand.
Look at the leaders (not those who have purchased followers) and see what makes their audience tick. Learn from the best.