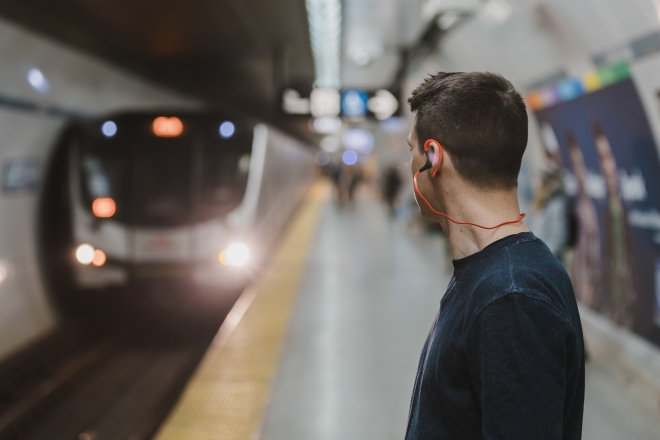 5 Marketing Podcasts We Can't Get Enough Of
Atlanta prides itself on being a commuter city. Our team is constantly in traffic, even on Sunday's. So what do we do to pass the time? Marketing Eye Atlanta has put together a list of our top five marketing podcasts we've found throughout the years. Whether you commute like us, need something to listen to at the gym, or just want to learn a little more about the industry during your lunch, one of these podcasts are bound to fit your interests as a marketing professional.
This one is my personal favorite. Hosts John Wall and Christopher Penn give a quick snapshot of what's new in marketing - whether it be technology or trends. This 30-minute podcast comes out weekly and is the perfect accompaniment to your morning coffee.
Social Media Marketing Podcast by Social Media Examiner
If you've worked in social media for even 10 minutes, you've been to the Social Media Examiner website to learn what's going on in the world of Twitter and Snapchat. Now, you can multitask scheduling your Facebook posts while listening to this weekly, 45-minute podcast.
This is a podcast for any content marketer (ie. every marketer). Sonia Simone and her team review the latest trends in content marketing, what consumers are interested in, and what consumers are avoiding. Be sure to catch this weekly podcast before you begin your new content endeavor.
Need weekly motivation? This is the podcast for you. Entrepreneur on Fire is hosted by John Lee Dumas, a motivational speaker giving tips and tricks to small business owners and entrepreneurs alike. This is a great commute podcast to inspire you before starting your day.
Explore the happenings in digital marketing through Call to Action, a weekly 30-minute podcast run by the pros at Unbounce. Enjoy listening to different thought leaders discuss hot marketing trends.
Find more podcasts at Forbes and Word Stream.
Contact us online, or call 404-626-8070 to speak to a Marketing Manager about your 2019 marketing strategy.