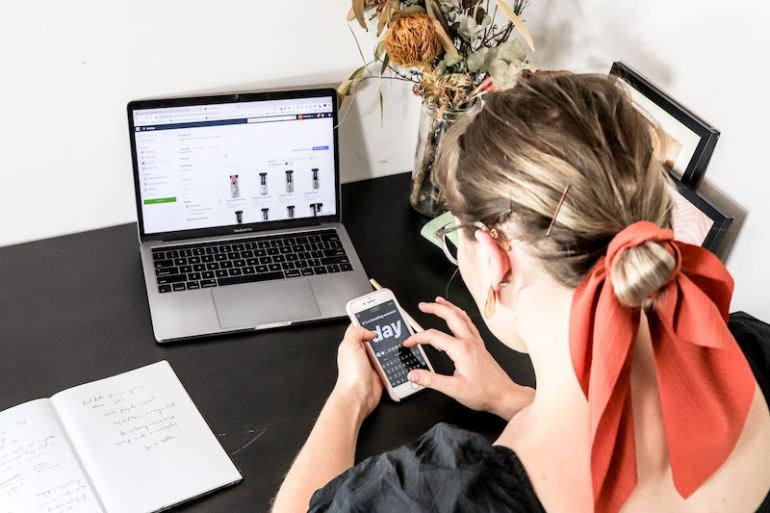 5 Effective SEO E-commerce Strategies
Boosting your SEO is a key factor when it comes to your business and its success. Ensuring that your website lands on the first page of a Google search is what your focus should be devised to. Typically, when people make a Google search, they are not interested in the links beyond the first page as they are perceived as less reliable and relatable. In fact, about 4.8% of users make it to page 2, and even less beyond that, meaning that roughly 90% remain on the first page only. This means your business must stand out among competitors and be on the first page to increase both your business' website traffic and sales.
We put together 5 effective SEO ecommerce strategies that your business can implement to ensure you increase your SEO and the subsequent benefits of this.
Increase Site Speed
Consumers have become intolerant to long and even short wait times, therefore becoming extremely impatient when having to wait for a website the load. If a company's loading site takes just more than 3 seconds to load, which is not long at all it is likely to lose 53% of its visitors, highlighting the importance of instant loading times. The desirable website loading time is 2 seconds or less, and anything longer than this may drastically impact your website traffic and the subsequent sales. The faster a web page loads, the higher engagement you will experience as consumers are likely to stay engaged with the site for a longer period. The gravity of the website's speed should be maintained when building and/or editing your website speed, at any point.
Optimize Your Mobile Site
If your website is not optimized for mobile users, you are immediately at a search disadvantage. Your SEO is now affected and coincides with mobile SEO. That is, if you have a poorly optimized mobile SEO, this reduces your overall SEO, due to the colossal usage of mobile phone usage today. By investing time to improve your mobile SEO, you could see a gargantuan increase in your website's traffic and sales just by ensuring that your website is optimized for mobile users.
With so many people using their mobile phones for convenience, having an optimized mobile website keeps users satisfied and prolongs their activity of your site. Conversely, if your website is not optimized for mobile phone users, you are at risk of bruising your overall SEO ranking. Due to the large impact that mobile SEO has on the overall ranking of your website, you should always ensure that it is optimized for mobile users and to maintain customer satisfaction levels.
Optimize Your Content
When it comes to producing content, businesses must ensure it is relevant, engaging, unique and readable by your target audience. A great way to optimize your content is by constantly updating and creating new content for your website. Ensure that your company is posting regularly on both social media as well as your company website, even posting multiple times a day. Incorporating and writing a blog on your website can play a pivotal part in increasing your SEO. Blogs should be relevant and use proper keywords to ensure increases your SEO.
Images and videos are an effective way to keep consumers engaged when visiting your website. People tend to respond better to visual elements when learning about a new product, which supports the use of relevant images on a website. Use alternative text and image tags for the photos as people often visit a website after watching a video. Shoppers are
Have Clear and Useful Product Descriptions
Your products must have an accurate description. The content on your website is what piques the interest of search engines and propels you to the top of the search results. Having descriptions that are irrelevant or too short will result in search engines not even paying attention to your website. Search engines employ an algorithm to compare keywords and determine the relevance and significance of your website. Having clear product descriptions helps to keep your users engaged. Ensure that there is quality in your content so that Google will have no issue when it comes to ranking your site.
Keywords are relevant, but you do not want to overuse them. Keyword stuffing is considered to be Blackhat SEO, which tends to be disliked on search engines. Your company needs to be cautious that you are incorporating the appropriate number of keywords, and product descriptions.
Include Customer Reviews
Including customer reviews is a great way to boost your SEO for many reasons. 88% of customers trust online reviews, so just imagine what that could do for your business. When someone takes the time out of their day to leave a review about your or a product, there is usually a good reason why they did so. Google wants to know why people liked or disliked your product, which is why you usually see reviews right away when you search for a company on Google. It comes back to wanting to offer users the best possible experience. Focus on providing the best user experience so that your customers leave behind excellent feedback about you.
SEO is critical because it makes your websites more visible. It builds brand awareness and allows you to potentially turn prospects into customers. By incorporating some of these SEO ecommerce strategies into your marketing strategy, you are sure to see an increase in your SEO ecommerce. If you have any questions regarding your SEO, get in contact with one of our marketing experts today.